Undervalued crypto Hive pumped 100% today and broke great resistance coming from ever. Hive price was tested the great resistance for 2 times before and It is broken. I didn't expect it to break either...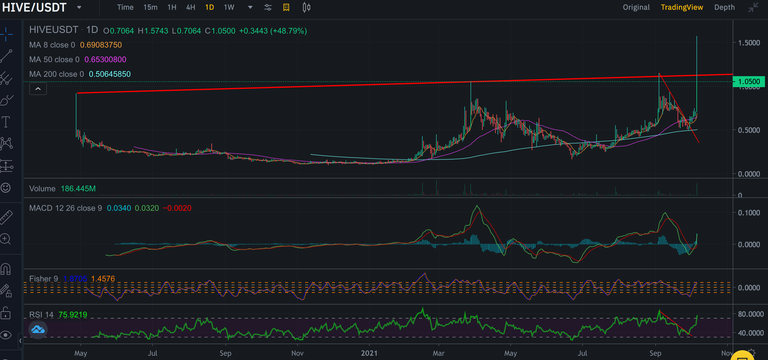 It was amazing to see Hive price today's top gainers list. This is the power of Hive!
Hive is also doubled Steem today! 1 Hive is equal to 2 Steem...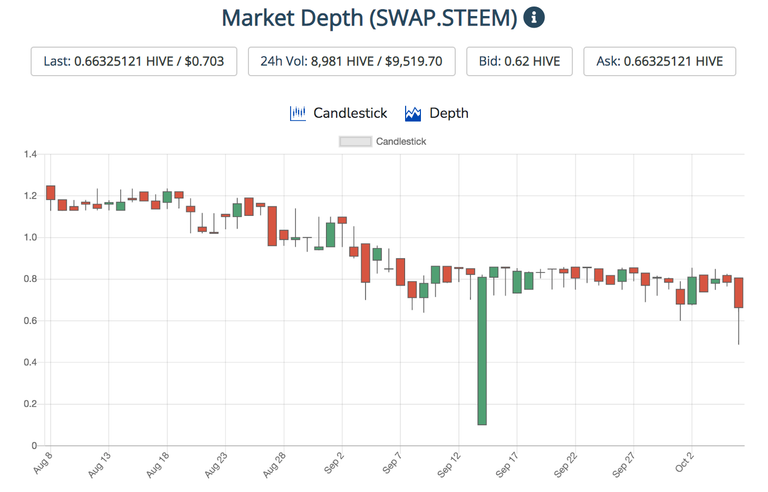 It is still undervalued cryto that is 144th on coinmarketcap.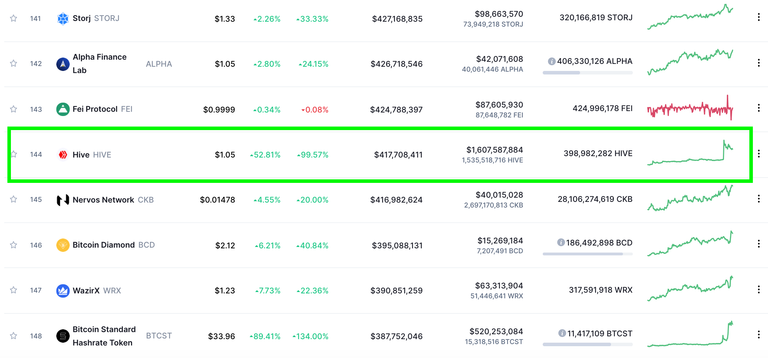 What will Hive price do next?
The Hive Blockchain is slowly reaching its true value. It is the Blockchain, the most played blockchain game is created on it! I will not be surprised to see Hive on the top 100 coinmarketcap!
So, New upcoming games will be supported on the Hive Blockchain.
It is amazing to see 1 Hive more than 1 USD! Curation rewards will be more important than before. Making money in Hive Blockchain is more profitable than before.
Technically:
Weekly chart of Hive shows us MACD indicatore may be on the tap. RSI indicator is also may be on the top. Bullish trend may continue for 2-weeks...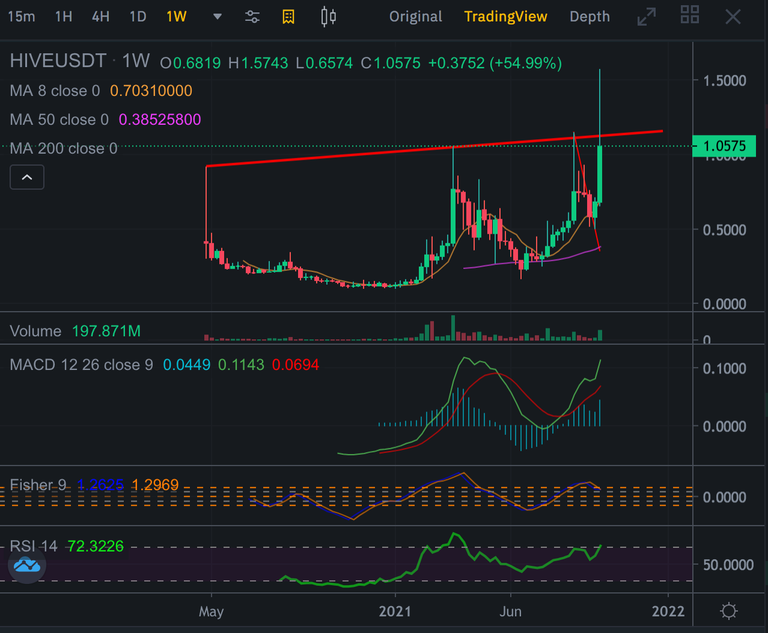 I shared a post yesterday My Hive Vote Value Reached 1,6 USD and It went up! I am happy to pick up Hive and will pick up until 2025 If I alive...
Hive on...