EverGrow Coin is a next-generation hyper-deflationary token that I shared a few post before. It is 22 days old and reached 26K Holders. There are lots of news about Crypto Community Says EverGrow Coin is the Next Shiba Inu
Since I shared a few posts, a few of my friends in the Hive Blockchain also bought and hold EGC and earn passive income.
All holders of EverGrow Coin earn an 8% reward from each Buy/Sell Transaction in USDT which is automatically sent to the holder's wallet every hour by simply holding $EGC.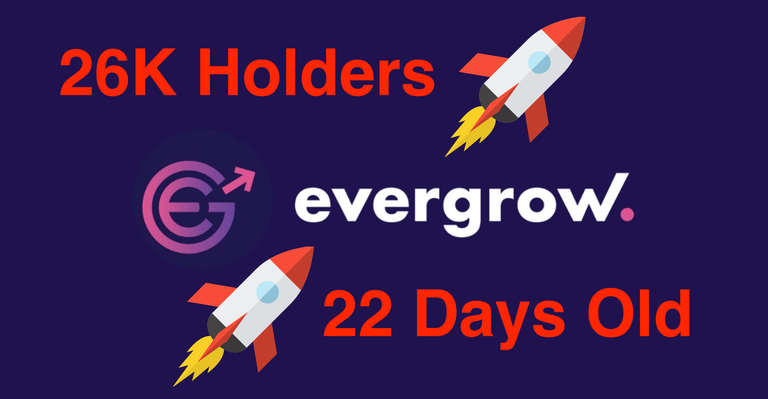 It is so simple to get passive income. You should just buy EverGrowCoin and hold it. You will get passive income BUSD everyhour related the volume...
Here is my daily passive income. I made 85 BUSD by holding 167B EGC token.

Totally I earned 1781 BUSD in 20 days. I bought my first EGC token 20 days ago and I bought back with my passive income... That is why EGC price pump... It was one of my best investment I did this year...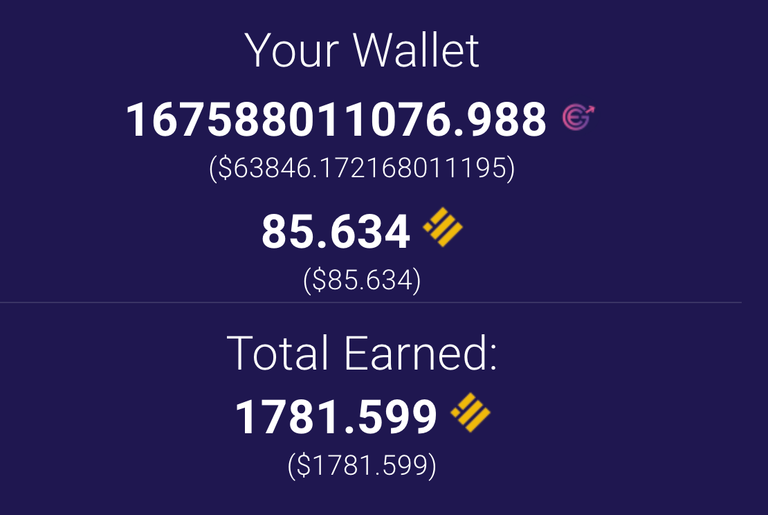 Here is tokenomics of EeverGrow Coin. If you buy 100 token, you will take 86 token. 14 token will distribute as below.

That is why EverGrow Coin is deflationary token...
How Can I Buy EverGrow Coin?
It is on pancakeswap now and will be listed in a few hours or day in Indacoin. It will be listed in Bitmart in this month...
You can use poocoin to buy EGC easily... You can get your EGC tokens to your BSC or Metamask Wallets...
https://poocoin.app/tokens/0xc001bbe2b87079294c63ece98bdd0a88d761434e
What is in Roadmap?
According to yesterday's AMA, There will be great news for EverGrow coin. It is growing naturally and will grow. It doesnt need Elon Musk's tweet...
Here is short-term news...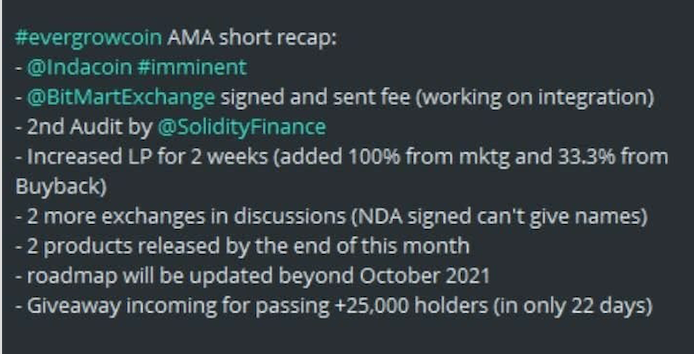 Technical Analysis:
It is ready for moon...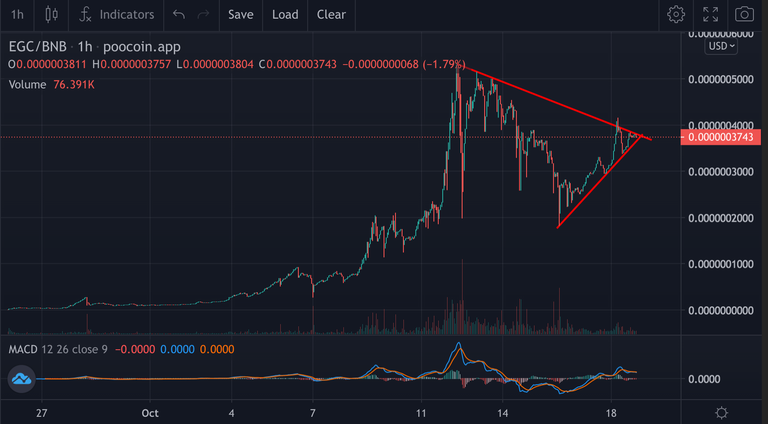 Potential:
Safemoon Marketcap is 1B USD. Safemoon reached 5B USD marketcap. EverGrow Coin Marketcap is only 170 M USD. I think It has more than 10x pump potential. and also you will earn passive income by holding $EGC!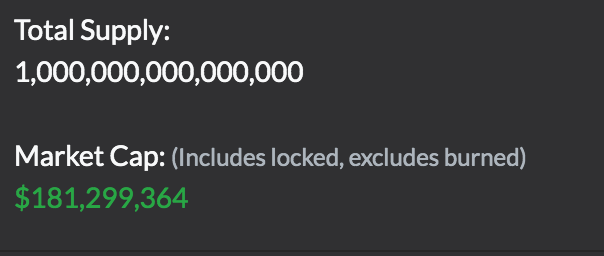 How much BUSD Can I Earn Passive Income in a Day?
This is simple calculation for EGC passive income..

For more information about EverGrow Coin you can look official website: https://evergrowcoin.com/
I added EGC to my passive income table and It has great return..
You can enjoy it!