I shared a few posts about EverGrow. I dont want to hype for EGC but I think It has still great potential for you to grow your investment and build passive income..
Today EverGrow Coin reached 100M Marketcap. It is still at the beginning of the route...
It will not surprise me at all that it reaches a marketcap value of over 1B. It is the fastest growing crypto in history & it is not even 2 weeks old. $100 million market cap, 10000 HODLers & it has't even started yet!
This shows that it has a potential of at least 10x. Because Safemoon's marketcap is 1B now...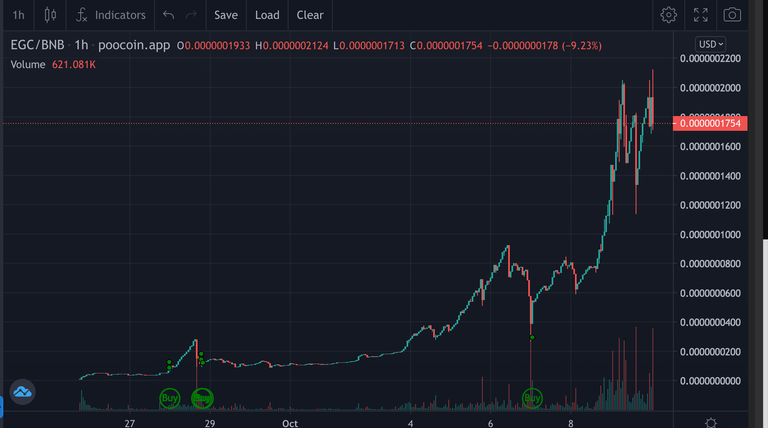 Why is EverGrow Coin growing fast?
Price and holders numbers is growing fast. It is one of the fastest coin growing day by day...
EverGrow is a deflationary token. All holders of EGC will earn 8% reward from every buy or sell transaction!
That is why investors buy EGC to hold it! I am holding my EverGrow and I got 250 BUSD in 2 days. This is my dividens. I got 150 BUSD, Because Volume broke records today! Voluma was only 4M USD... It is still at beginning. There is no listed on exchange now. It will be listed an exchange soon...
How can I Buy EverGrow Coin?
You can buy it only in pancakeswap. Here is the chart and You can connect with Metamask or other wallet and after seeing price and trading history you can buy on it.
https://poocoin.app/tokens/0xc001bbe2b87079294c63ece98bdd0a88d761434e
You should do your own research and look at https://evergrowcoin.com/ and join telegram group for new news...
hop on the train!