CUB is on the gem list for lots of people who are waiting to see CUB on the dip to pick it up...
It is also on my list to pick up and sent to Kingdoms for long-term passive income...
I am trying to analysis the chart of CUB to find the dip.
There is a bearish pennant which the target for 0.25 USD..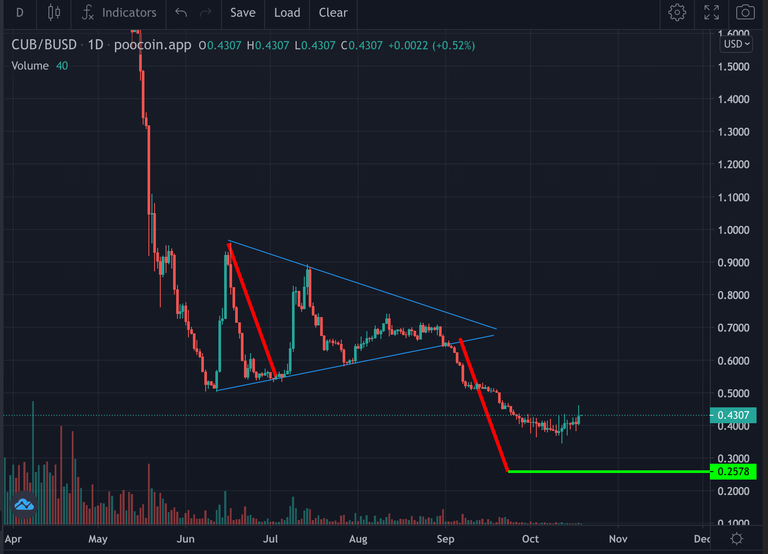 If it happens, It will be great chance to pick up CUB in low price for more number...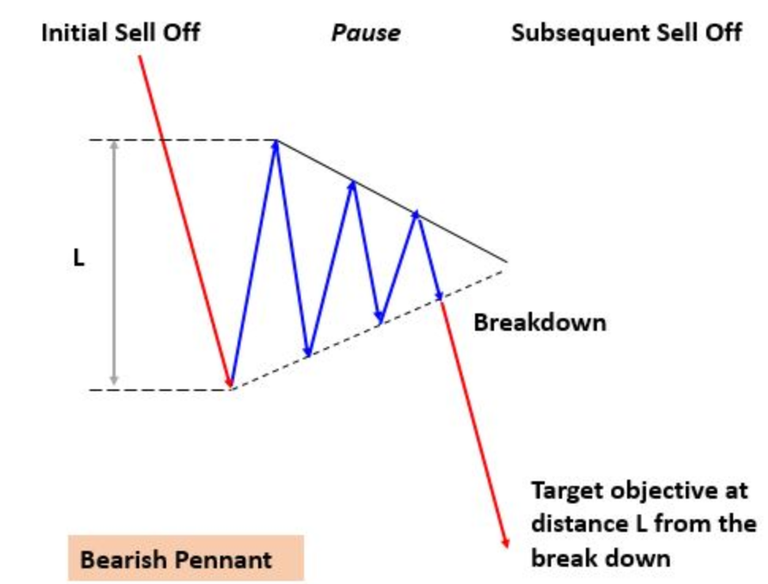 Total supply of CUB is very low and getting governance may be easy for whales...
If price hits 0,25 USD, total marketcap will be 2M for CUB!
If CUB price doesnt break down-trend line, I will follow to see the price on 0.25 USD!
There is no clear signal for turning back of trend in indicators...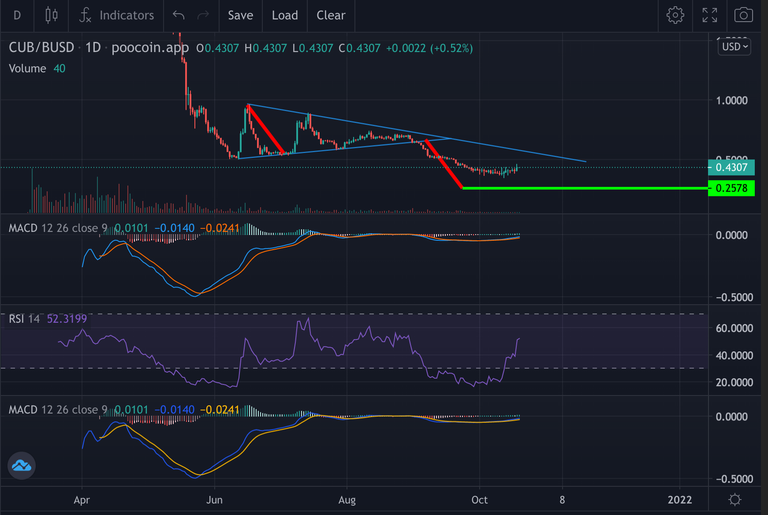 If it breaks downtrend line, Price will be cheaper for than today...
Let's see...