I really, really remember feeling the beat come up through the floor and into my gut and turning around and saying to Jamie: I can't imagine a life without live music.
Cue pandemic and the slashing of funding to the arts and me getting older and not wanting to go out past 9 pm and there you have it - it's been literally years since I have been to a live gig. Well, two years? Three? Seems like forever.
Of course, being indigo Saturday on Blurt, I had to find a picture from my archives. Funnily enough, either purple flowers or musicians on the stage were the only purple I had. So I share with you the amazing Nick Cave.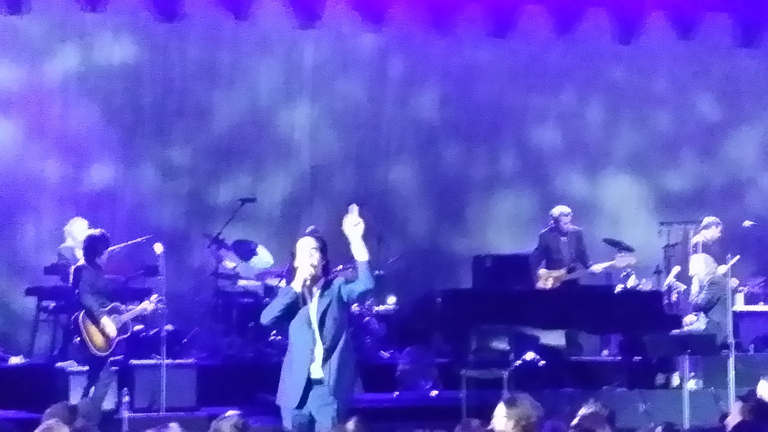 I think I've seen him live about ten times over the years, with various bands. He never fails to amaze me. I wanted to go to his gig in November here at Hanging Rock but I wasn't paying $300 a ticket. That's insane.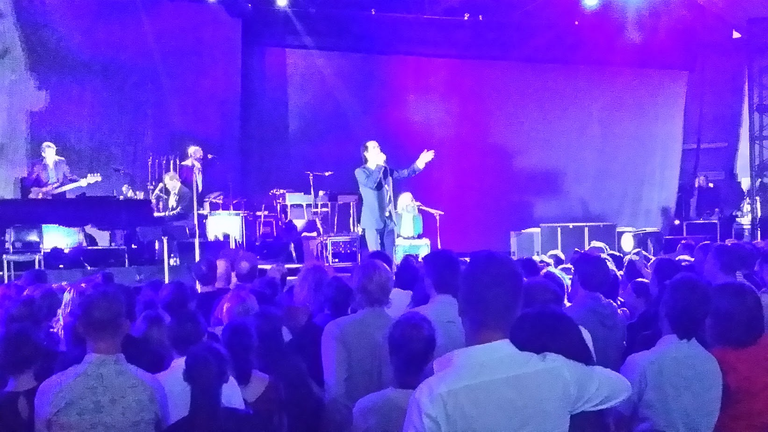 I'm not a religous person at all, but if you're going to play any song at my funeral, play this one. Actually I've got a funeral play list a mile long, lol, but this is pretty sweet. I honestly think it's one of the most lovely songs in the entire universe.
I always feel such sadness to think of what happened to one of his sons. How one can go through such grief and loss is beyond me. But somehow he turned it into art.
Also, this one. But I've had an indigo wine or two, so I'm all in love with music right now. Signing off, and hoping for some engagement. Sometimes Blurt is like picking up the telephone to see if there's a dial tone. NOt giving away how old I am or anything.
Nick's always had a way with words - his poetry really turns me on. This song makes me want to turn the music up really fucking loud and sing to the full moon.
Come sail your ships around me
And burn your bridges down
We make a little history, baby
Every time you come around
Come loose your dogs upon me
And let your hair hang down
You are a little mystery to me
Every time you come around
We talk about it all night long
We define our moral ground
But when I crawl into your arms
Everything, it comes tumbling down
Happy indigo Saturday. May you sing loud and dance strong. And tell me in the comments about the last gig you saw and what you might be going to see. We're pretty music starved around here.
With Love,

xx