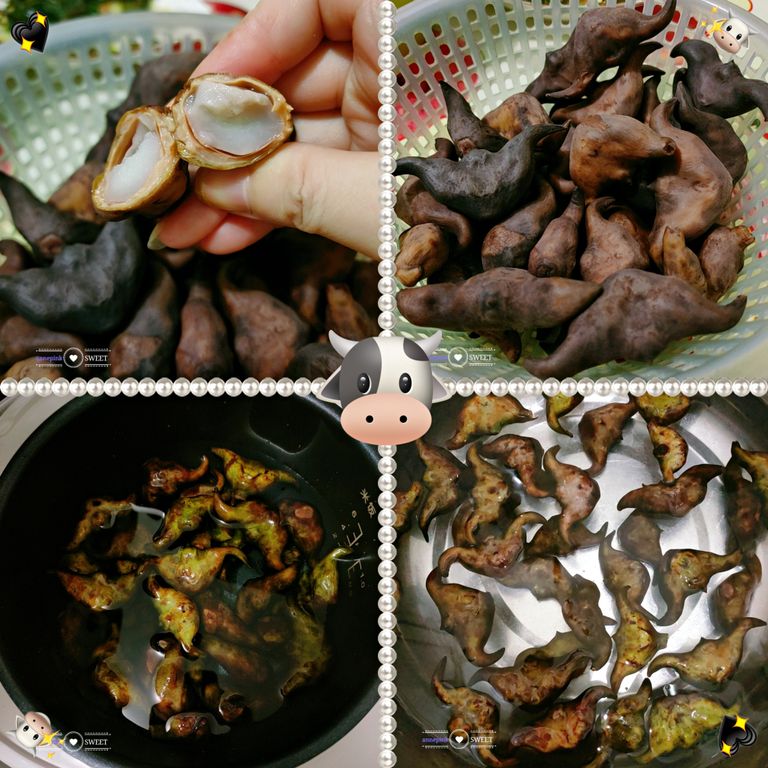 今天买了菱角吃,很多年没吃过了… 记得还是孩童的时候吃过几次菱角,真的好怀念那个粉粉甜甜滴味道😋😋
说起菱角,以前小的时候只知道这个叫菱角,并不知道它为何物?
今时在度娘那才真正了解到菱角是一种一年生长草本水生植物的果实
---
Today I bought a water chestnut to eat. I haven't eaten it for many years. I remember that when I was still a child, I had eaten a few water chestnuts, and I really miss that sweet taste 😋😋
Speaking of water chestnut, before the small time only know this is called water chestnut, do not know what it is?
Now in Baidu na really understand [water chestnut is a kind of annual long herbaceous aquatic plant fruit]
儿子今天也是第一回吃,他看到这个黑黑的菱角也觉得很奇怪,喃喃自语说,为啥叫菱角呢… 所以我就请百度给他科普知识好了~
话说这个菱角也是长的好牛呢,儿子就说了菱角的模样不就是个牛头嘛,哈哈!
我说有点像黑蝙蝠🦇 煮熟后黑乎乎的😂😂
---
Son today is the first time to eat, he saw the black water chestnut also feel very strange, mumbling to himself said, why called water chestnut... So I asked Baidu to give him popular science knowledge good ~
Words this water chestnut is also long good cow, the son said the water chestnut is not the appearance of a cow's head, ha ha!
I said a bit like black bats 🦇 cooked black 😂😂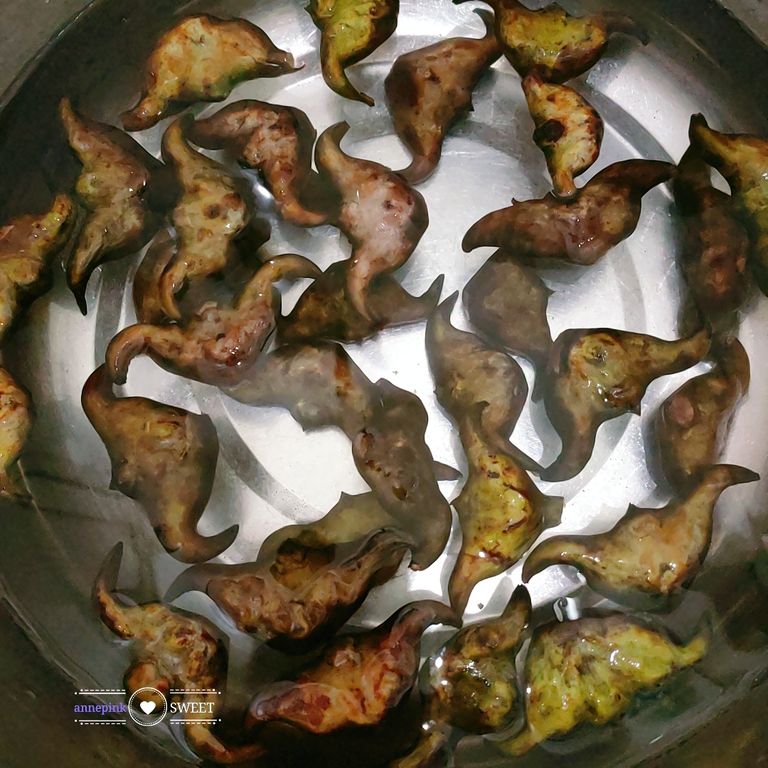 不过买来的菱角是那种带绿色的,听说这种带点绿皮的菱角是最鲜嫩的,果真如此,煮熟后味道粉糯香甜滴~
如果是生吃就是那种清甜爽口多汁的口感了!
---
But the water chestnut I bought is the one with green. I heard that the water chestnut with green skin is the freshest. If so, it tastes sweet and powdery when cooked
If eaten raw, it's sweet and juicy!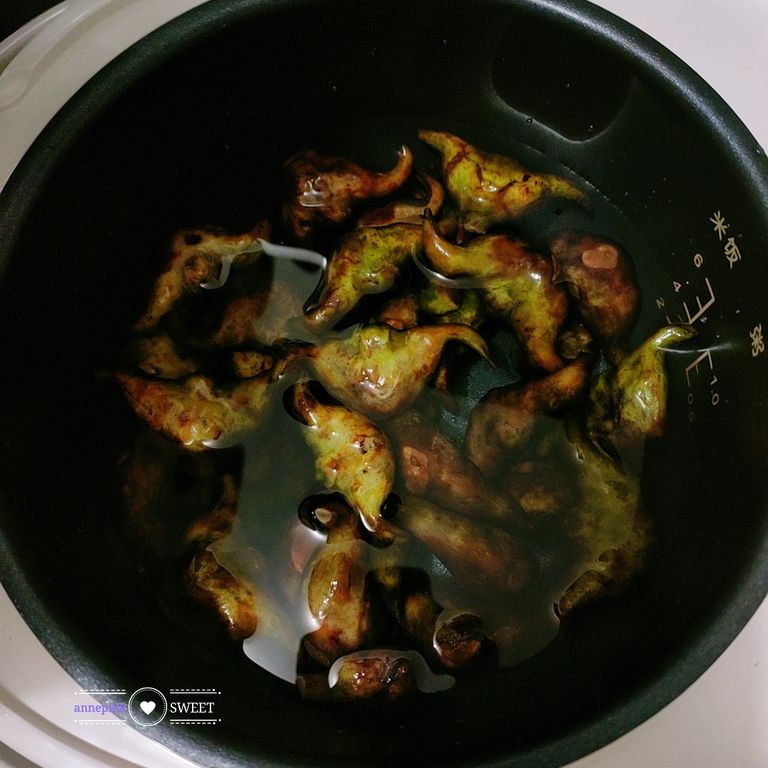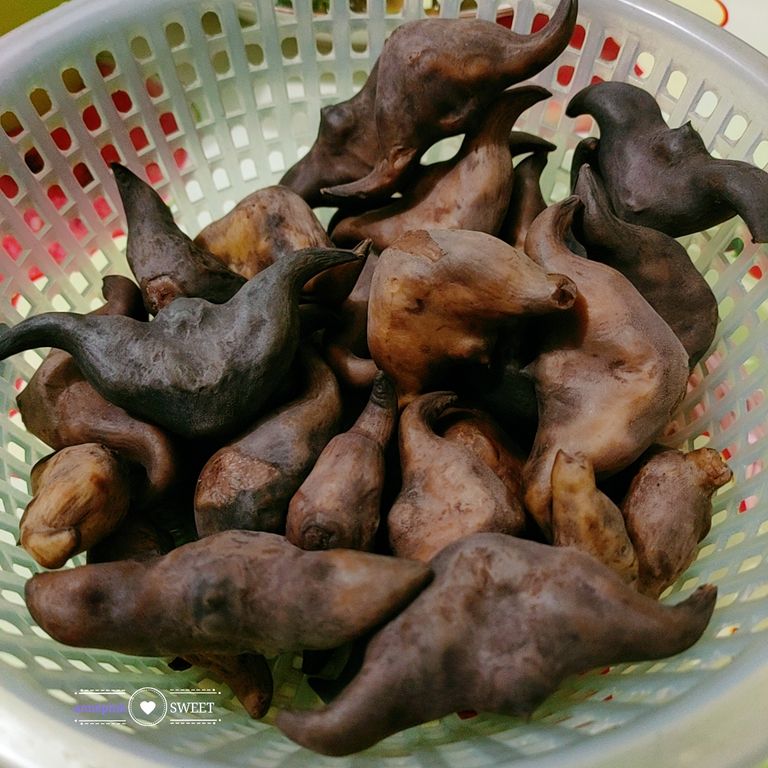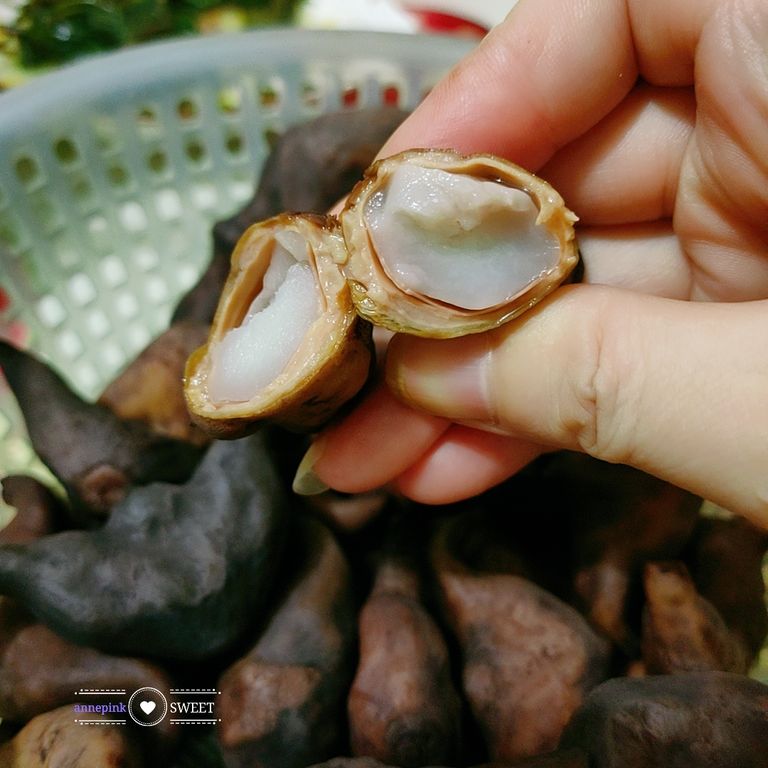 看!果肉饱满!雪白粉嫩滴!菱角含有丰富的营养维生素及微量元素,好好吃哦😋😋 你吃过吗?
---
Look! Juicy flesh! White pink drop! Water chestnut contains rich nutrition vitamin and microelement, delicious oh 😋😋 have you eaten?