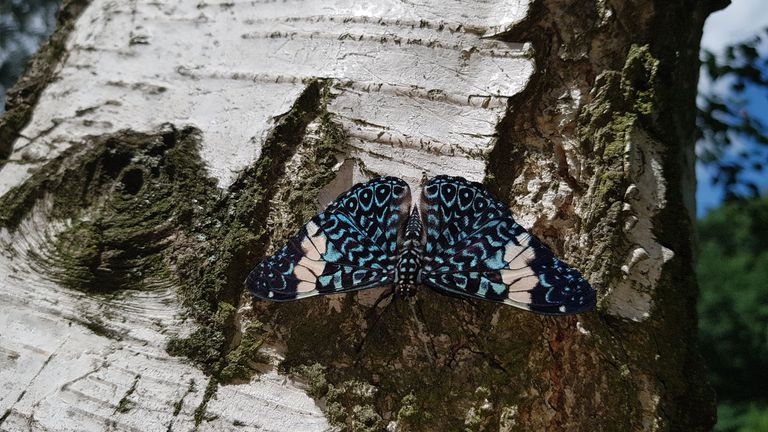 This photo was taken by mobile phone and has not been modified in any way. Sometimes people are lucky ... When I can't think of chasing five other butterflies that I couldn't photograph. And I also thought for a long time where I could find such a butterfly.
This photo is not good enough to add the #nature tag to it. I admit that @birdwatcher, for example, has better photos than this one. But I'm happy with my photo.
By the way, I have no idea what a butterfly it is.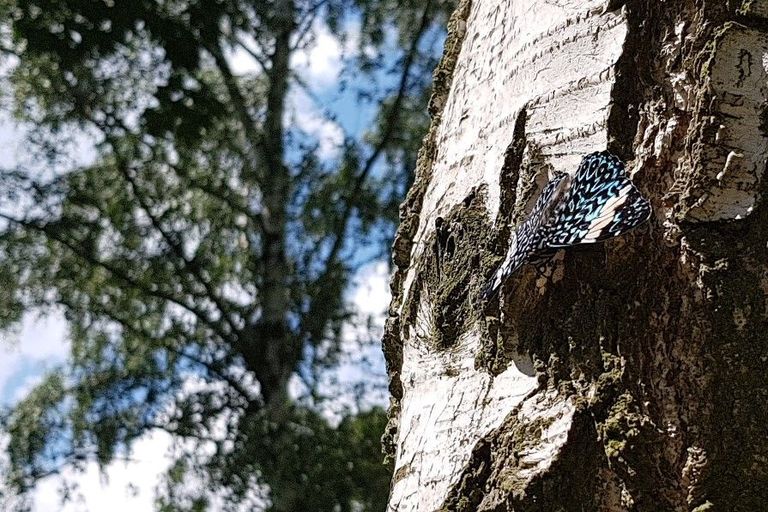 Ta první fotografie byla pořízena mobilním telefonem a není nijak upravovaná. (Ta druhá už je zvětšená.) Člověk má někdy štěstí... Tenhle motýl mi zapózoval jako zkušená modelka. A nemyslím na to, že jsem se před ním honil za pěti jinými, které se mi vyfotografovat nepodařilo. A také jsem musel dlouho přemýšlet, kde bych mohl takového motýla najít... (O tom bude druhý článek.)
Ta fotografie není tak dobrá, abych k ní mohl přidat tag #nature. Uznávám, že například @birdwatcher má lepší fotografie než je tahle. Ale přeci mám ze své fotografie radost.
Mimochodem nemám ponětí, co je to za motýla. A to jsem se snažil přes Google...