Hello everyone it is a pleasure to greet you friends of
#Blurt
I want to show you a spectacular view of the city from a viewpoint that I visited in a commercial gallery called Güemes gallery, for this occasion in monochromatic style. You can distinguish from this height different emblematic buildings of the city as well as the horizon and the division between Uruguay and Argentina.
The closest dome that can be seen is the dome of the Bencich building and the location of this photo in what is known as the north diagonal.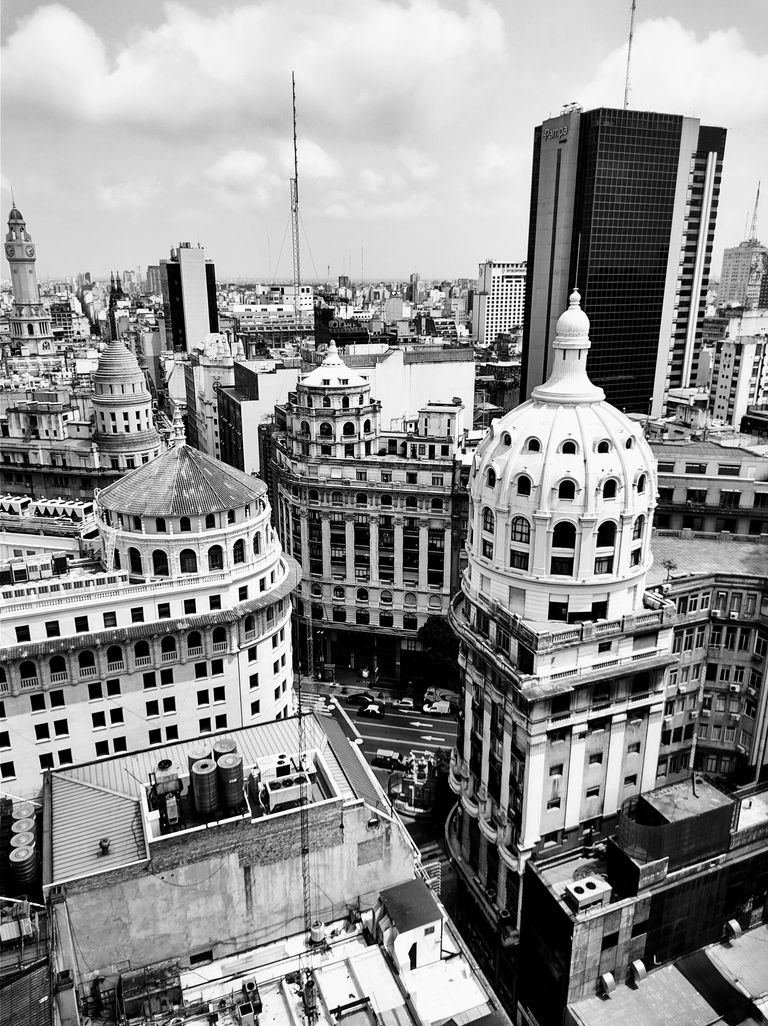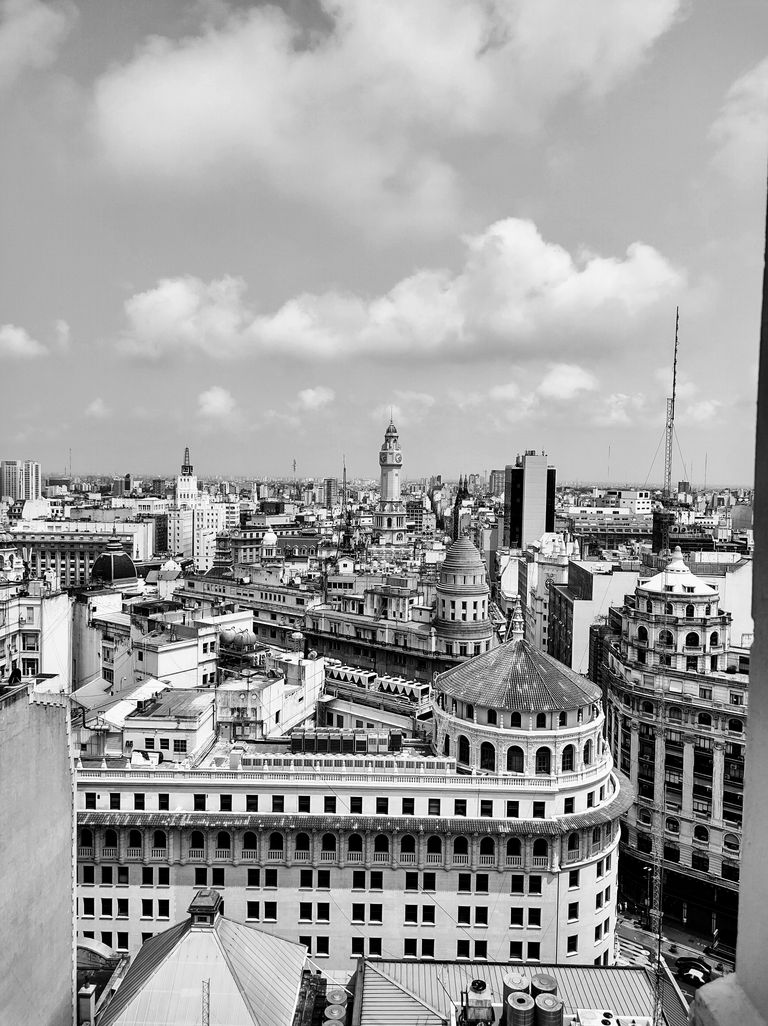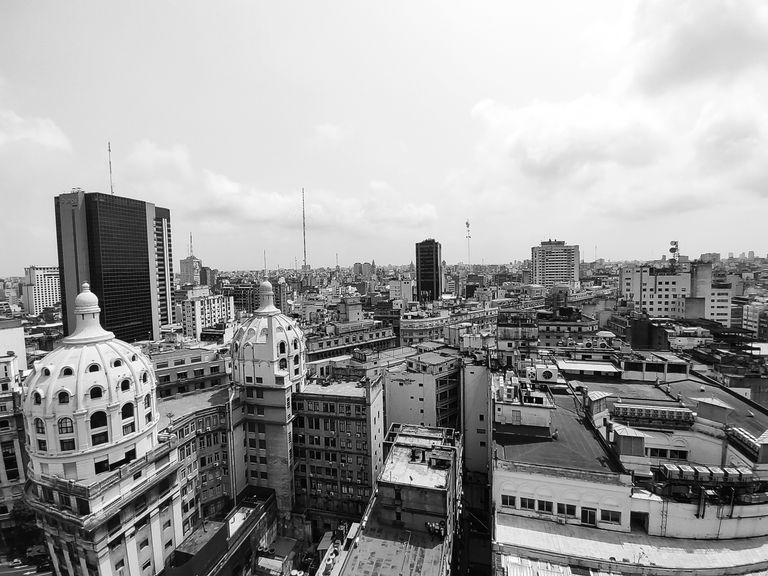 In addition to this we can observe other modern buildings that are further away and also the tower of the city's legislature building.
I hope you liked this and this view.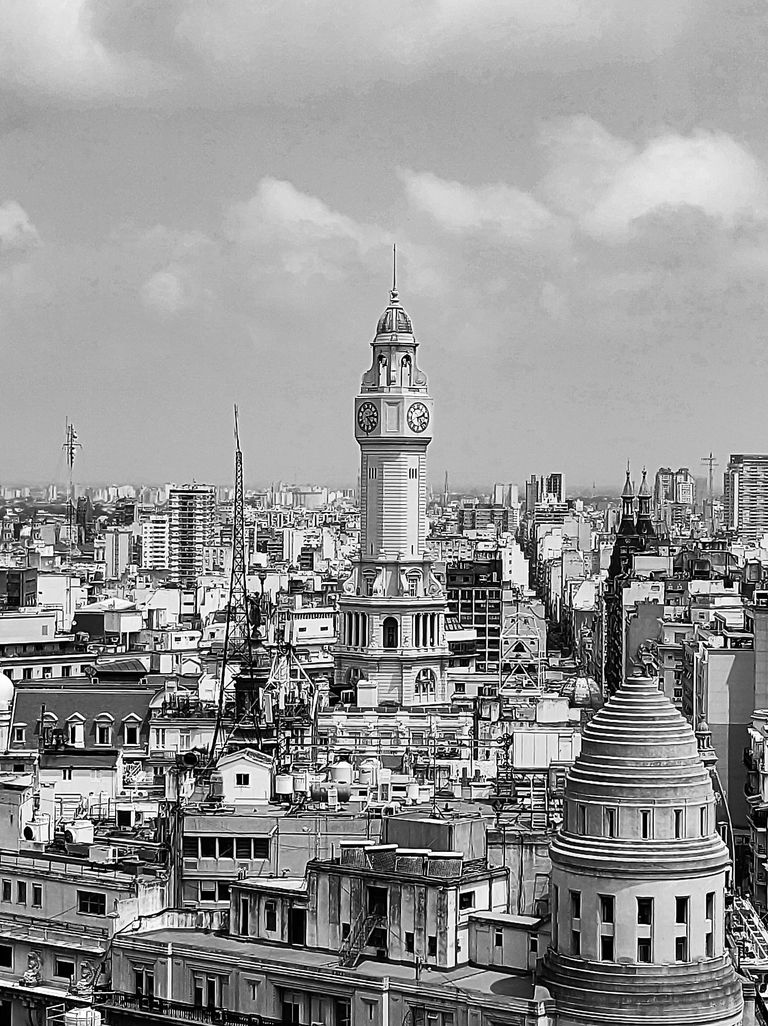 Images and texts are my property.