Hello everyone
Join me today as we discover something new. Today I will be talking about the ijele masquerade, the biggest masquerade.
source
The masquerade called IJELE is the biggest in the Igbo tradition and it originates from Anambra state, Nigeria. This masquerade is 12ft to 15ft tall, wow!!! can you imagin and also is referred to as king of the masquerades. The IJELE masquerade centuries ago was meant and scare away the early missionaries and also for celebration of royalty and greatness in the land of the igbos.
The size of the IJELE masquerade alone is something else, is so huge. It displays on its own and majorly the last to perform. Now let's go deeper.
The masquerade IJELE has a family of four, the father known as Onuku the face is round and can be seen in a chieftaincy attire. The mother known as Nne Ijele. Ijele police making sure no one intrudes the ijele father and mother and the ijele palm wine tapper which also follows the ijele.
source
Ijele displays on the burial ceremonies of tremendous and effective kings or unique women and men in Igbo Land. It additionally displays on the burial rite of any member of the Ijele own circle of relatives or on the demise of the oldest man withinside the community.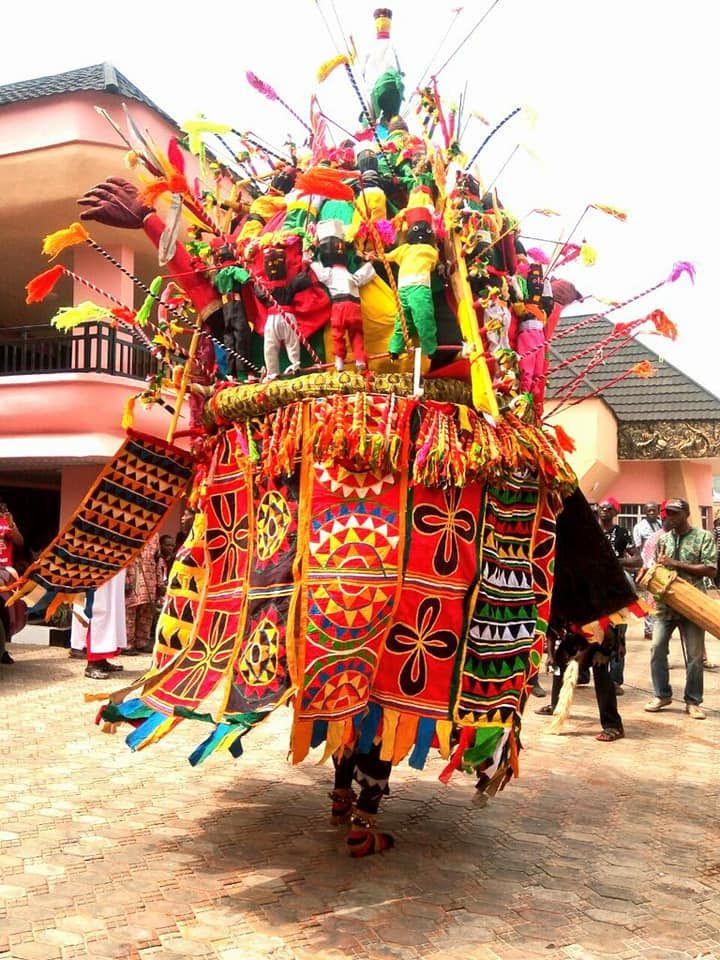 source
Ijele dances in a grand style to Igba Eze meaning (Dance of the kings) also known as Akunechenyi.
It could be said that the Ijele is a Spiritual bond among quite a number Communities in the Igbo state, Anambra. You too can visit Anambra state, Nigeria to see the ijele masquerade.
---