First of all, I am not still in BEAR Mode case, I still think we are at the end of the current BITCOIN correction, the price is drawing a sort of Expanded Flat 3-3-5 correction and I am really thinking the bottom is IN as you can see in the 1-hour chart of BITCOIN below.
Also, I am not sure if the end of this structure (3-3-5) would mean the continuation of the Bull Cycle or, by the contrary, a longer and more complex corrective structure that may evolve but my Bet is that BTC should go upwards from the 55000 level.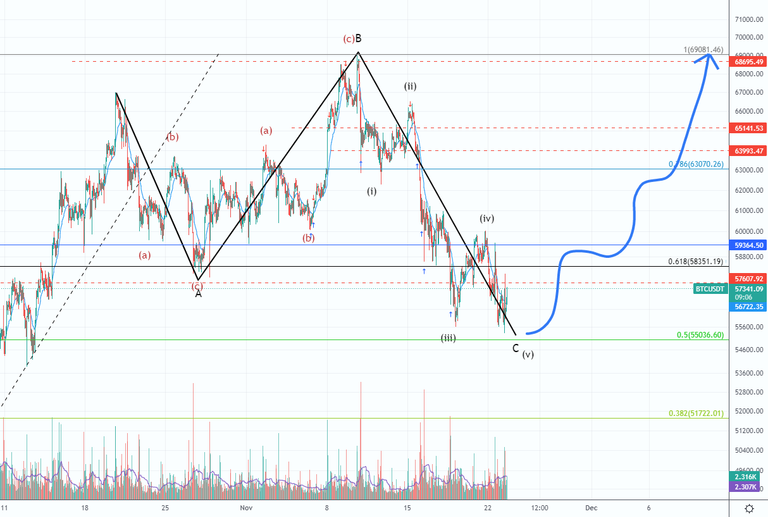 In any case, as you know, I am following in a weekly basis what the top 100 Richest addresses on BTC are doing. Actually almost daily and what I get as a conclusion is a clear warning for the market.
These Top100 accounts are increasing the selling pressure if we compare it with the previous weeks. However, the BITCOINS bought by these whales are still 1.5 times more than those they sell.
As you can see in the charts below, the Top100 have sold a total of 55000 BTC during the last 7 days while the amount bought has been 86000 BTC.
Still BULL WHALES are empowered here but the trend is changing.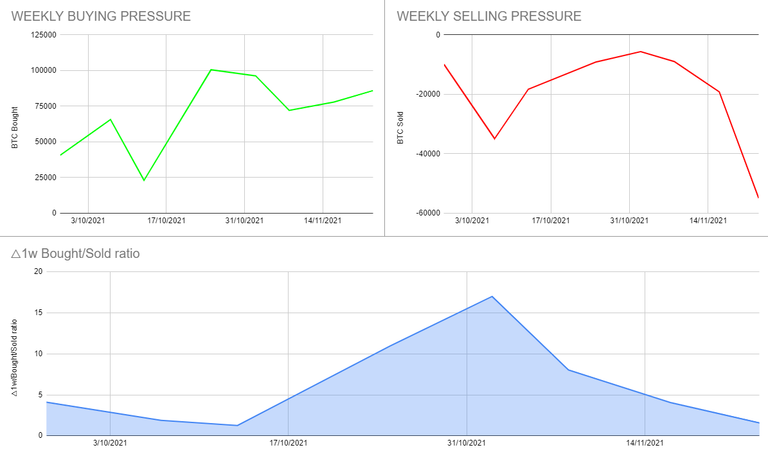 Despite the level of BUYS is maintained, the SELLS have increased by a factor of 3 almost taking into account that last week they sold about 19000 BTC.
So, here we are in a kind of UNCERTAINTY MOMENT in which the COUNT is BULLISH but the WHALES INDICATIONS are BEARISH.
I tend to think that this increase on the sells are already reflected on the BTC price of the last 7 days which has had a sort of very prominent drop of 20% and, I hope whales are starting to realize that 55K is a good Buying Level...
In any case, I expect to see this change of behaviour in the coming days, if this is not the case I think the BEARS will take the power.
To be continued in 7 days from now.
Stay safe.
---
*Disclaimer: This is just my personal point of view, please, do your own assessment and act consequently. Neither this post nor myself is responsible of any of your profit/losses obtained as a result of this information.