This week we have had a drop in buying pressure from the top 100 Richest addresses on BTC, however, the BITCOINS bought by these whales are still 8 times more than those they sell.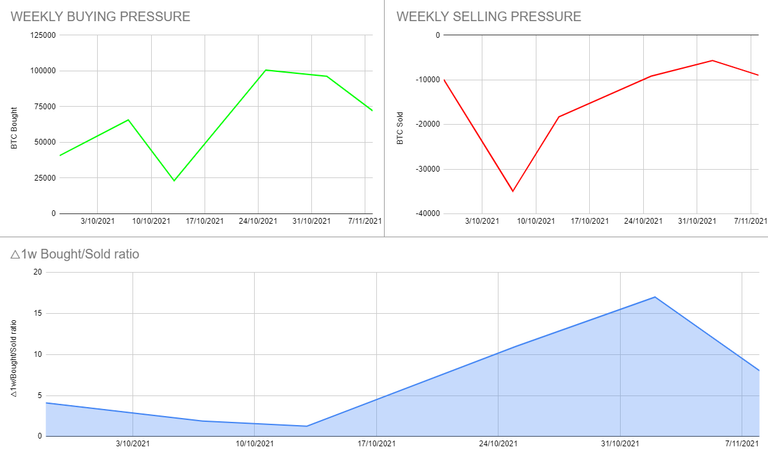 It's funny but they still don't seem to have reacted to the last leg-up on which BITCOIN has been immersed in with a fantastic 6% profit in just a few hours recently.
Collecting the monthly data, the difference between the BTC bought and sold is still outrageously large, but I do not think that the monthly trend is of great help in preventing an eventual fall of the house of cards.
The following is a chart of the 30 days Bought/Sold ratio, taking the data in a weekly manner not monthly...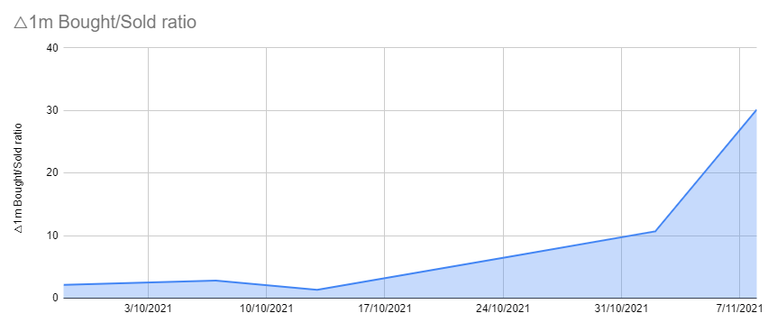 We are going up and it does not seem that there is much desire to sell although they are thinking about it...
---
*Disclaimer: This is just my personal point of view, please, do your own assessment and act consequently. Neither this post nor myself is responsible of any of your profit/losses obtained as a result of this information.