'There is only one match left. I want to play with my heart. Novak Djokovic's words are clear, he is eager to embrace history. The Serbian star wants another win to be the best of all time in boys' tennis as a record.
The last barrier between history and Djokovic is Danil Medvedev. Number one Djokovic will overtake Roger Federer and Rafael Nadal to win the top 21 Grand Slams if they beat second-seeded Medvedev in the final of the US Open today. Single will rise to the top of the record. Besides, after 52 years, the Joker will build a unique record of winning all four Grand Slams in one calendar year. That feat was last seen in 1989 by Australian legend Rod Laver.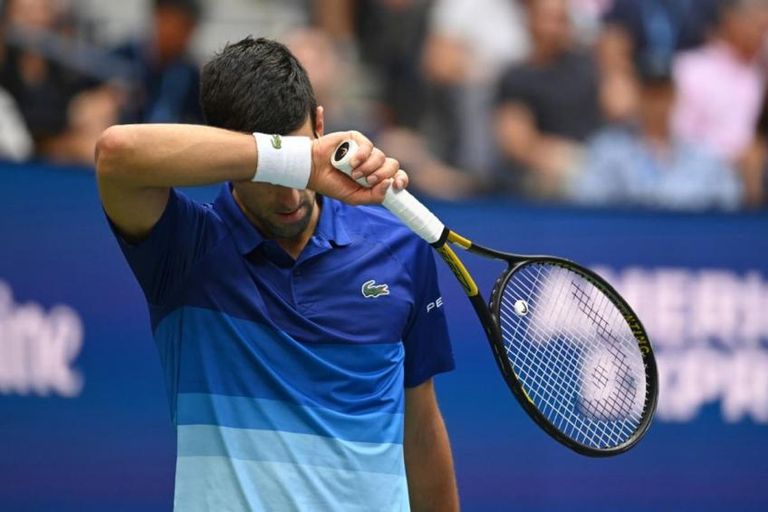 source
Sitting in the gallery of Flushing Meadows on Friday night, the 63-year-old Lever saw Djokovic set foot on the last step of his dream.
Djokovic, 34, broke Federer's record of 31 Grand Slam finals by defeating Olympic champion Alexander Zverev 4-6, 6-2, 6-4, 4-6, 6-2 in a five-set marathon semifinal. His dream of a Golden Grand Slam was shattered when he lost to Zverev in the Olympic semifinals. This time Djokovic took revenge by saying goodbye to Zverev.
In another semis, Russian star Medvedev defeated Canada's Aliasim in a straight-set.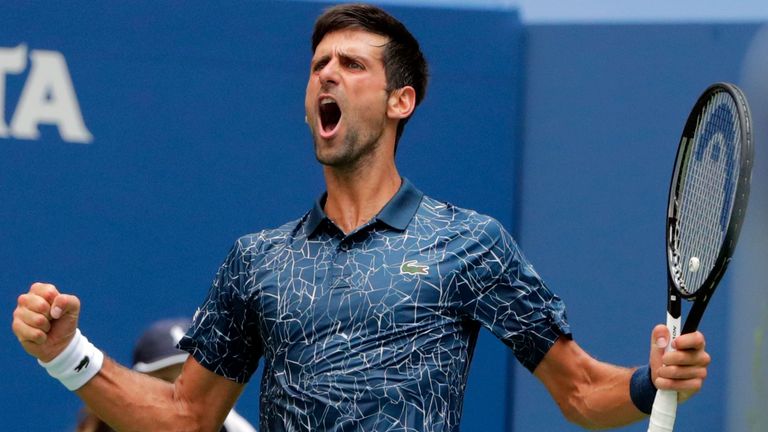 source
Djokovic in front of history
Only Rod Laver (1962 and 1969) and Don Buzzer (1936) have won all four Grand Slams of the year in boys' tennis. Novak Djokovic is the third player in history after 52 years to win the historic Grand Slam.
The Serb star is set to hit two birds with one stone at the US Open, the last Grand Slam tournament of the year starting today. The 34-year-old Djokovic will set a new record for the highest number of 21 Grand Slam wins in the men's singles, surpassing Roger Federer and Rafael Nadal, in addition to the calendar Grand Slam if he can regain the reign of Flushing Meadows.
Federer and Nadal have won a record 20 Grand Slams this year, winning the Australian Open, French Open, and Wimbledon. Djokovic's path to history is much clearer with the absence of last year's US Open champion Dominic Thiem and four former champions Federer, Nadal, Waringka, and Del Potro due to injuries. In the absence of US legend Serena Williams in the women's singles, current champion Naomi Osaka and top seed Ashley Barty are considered hot favorites.

source
Djokovic lost three matches at the Olympics in 24 hours
Novak Djokovic lost in three consecutive events at the Tokyo Olympics in 24 hours. In the men's singles, the Serbian star lost to Pablo Carreno Busta of Spain and lost the bronze medal. The world's number one tennis star also lost the bronze medal after breaking her dream of winning a gold medal on Friday. Djokovic did not win any medals in three consecutive singles as a result of that rate.
Djokovic had previously won a singles medal at the 2008 Olympics. Djokovic lost to Juan del Potro on the court last time. Djokovic has lost two singles matches in a row for the first time since the 20 ATP Tour finals in 20 Grand Slams.