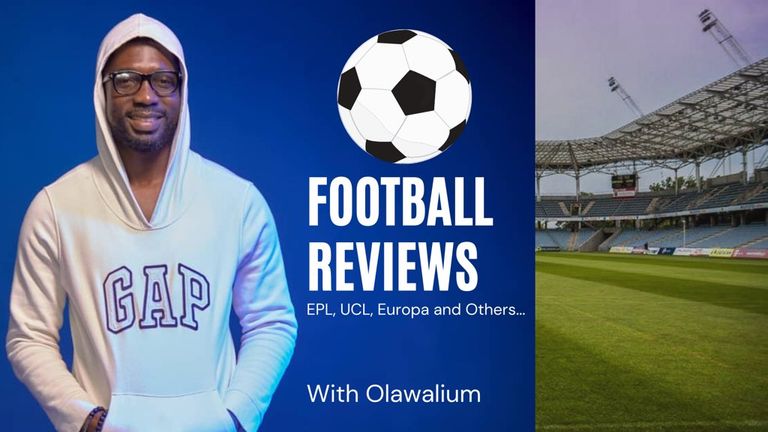 ---
This is the moment most Manchester United fans have been waiting for, the news they have been dying to hear after the embarrassing defeat at the hands of Liverpool. The tune for the sack had been before then after unconvincing results but the game at Liverpool more than made up the minds of most people to get Ole out of the wheel as the direction he was steering the team was unknown.
It had been a bumpy ride even though the road was tarred still Ole kept moving without a footballing map and most people are scared they might get lost in a journey with no direction. Ole is finally out and even though that may sound cruel it was never an attack on his person or his family but about how United didn't get better under his tutelage and this season being the worst of them all after shocking defeats from every corner.
Most teams fancy playing against United and rock bottom teams suddenly turned to prime Barcelona whenever they play against Manchester United despite United possessing one of the best squads in the world. It is more about his man-management and lack of tactical onus which made it seem like he selected a team to play and just hoped for the best in them. The substitution hasn't been encouraging and for a team of Manchester United's calibre to have lost 5 games out of 7 possible games says a lot about how horrible the team has been under him. He managed just a single win and a draw in 7 games.
Ole's victory over Tottenham sealed Nuno's exit from Tottenham and despite Dean Smith's win against Ole as well, he was booted out of Aston Villa as well and now, Ole is out after Watford's embarrassed Manchester United with a 4-1 thumping.
The players have themselves to blame too because they have been disappointing. Maguire, the club's captain has been a disgrace and his red card against Watford more than sums up his form as it looked as though he knew how bad he was and the coach won't bench him so he had to take himself out of the game with a red card.
Shaw has dropped form, Wan Bissaka has been sloppy, Fred and McTominay have been horrible, Bruno Fernandes dropped form, Sancho seemed overrated and hasn't asserted himself on the team yet, Lingard is hungry but won't be used as he was gracing the bench, Pogba has been inconsistent, Greenwood has been childlike as expected and Ronaldo seemed to be the only one dragging the team out of the hole but what else can be expected of a 36-year-old experienced player? To be running around? He did his bit and still, the whole team seem like a fraud.
Ole would always remain a legend to Manchester United fans whether they like him or not. His works done for the club cannot be erased from history and this was a necessary sacking which is not an attack on his person but his management style. He seemed too relaxed and was too nice to the players which must have cost him a lot. Manchester United missed out on a passionate coach like Conte who doesn't take any slackness and would have instilled some discipline into this team and now it remains to be seen who would come in.
Solskjaer's exit should have been sooner and the board acted too slow which made them miss out on Conte and Zidane has been lined up to be in the frame of things but despite boasting of more experience than Ole, I believe he has the same laid back approach as Solskjaer and that isn't what Manchester United need at this time. They need a coach who would put them on their toes and wouldn't be scared of benching any player who is out of form.
The results might not instantly change for United even with Ole gone because the mentality is still poor around the team, other teams know they have to have a go at United anytime they play against them and this would take a while before United can exert their fear factor again on any team and what a time for them to prove their point if not against the in-form Chelsea in the next Premier League game and of course, against Villarreal first in the Champions League.
Ole is out but the damaging effect as to the mental state of the team might still linger for a while except something drastic is done to change it. Carrick stepped in as interim until the end of the season and it would be nice for him to drop Maguire, Shaw, Fred and co to inject fresh legs into the team to keep others on their toes. The likes of Van De Beek and Lingard can help at this time of uncertainty.
---
Thank you for your time.
---
My pen doesn't bleed, it speaks, with speed and ease.
Still me,
My tongue is like the pen of a ready writer.
Olawalium; (Love's chemical content, in human form). Take a dose today: doctor's order.