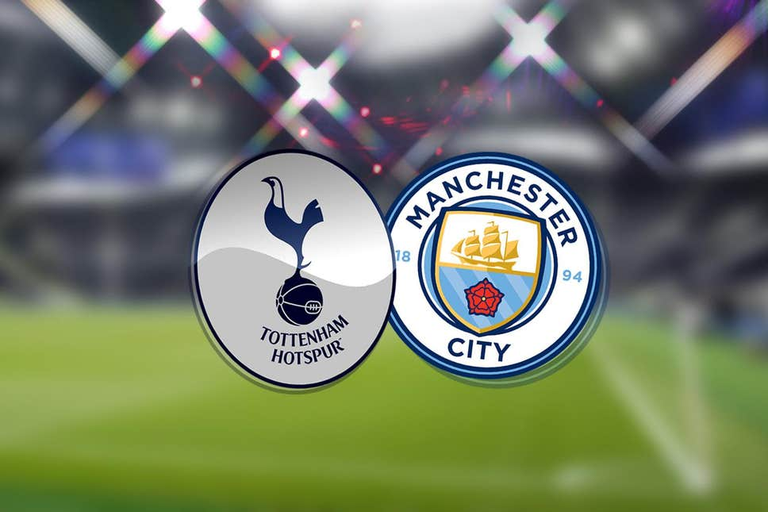 Source of Image
Premier league games return tomorrow and it is an exciting time. The international break has come to an end for now as we look forward to more exciting club football matches.
The biggest match this week is obviously the Tottenham Hotspur vs Manchester City match, that is the match that will attract a lot of the attention.
Tottenham Hotspur are sitting second at the moment, with Manchester City sitting 10th on the league table, something that is strange especially for a team like Manchester City at this stage of the season –
even though in theory, we are still very early in the season. On paper, Manchester City are definitely the more superior side, but Tottenham this season is a lot different compared to last season which was Jose Mourinho first season in charge at Spurs.
This is a game no premier league fan would want to miss out as it will be surely a very good game. Tottenham this season are looking very good so are and even though some of their performances haven't been great, they have still managed to get some very important results which is great for them.
Manchester City hasn't had the kind of start to the season they would have wished for especially after 8 games in. They would be looking to show everyone that they are still in the picture (which they always is) when they meet Tottenham Hotspur tomorrow.
Even though Manchester City are the stronger team to win, they are not going to be going into the game in full strength which makes the game even harder to predict. For me I think a draw could be the end result.
We all know what Jose Mourinho is going to do in this game – you don't need any seer to tell you. Jose would try to be more compact and defend while looking for loop holes to counter attack to hurt City.
Manchester City will always be Manchester City at least as far as they are still under Pep – and will be looking to keep a lot of the ball possession and try to attack.
I'm pretty sure Pep most have learnt his lessons playing against Jose and wouldn't want his team to be too attacking and leave spaces behind for Jose to exploit. For me, if Pep ensures that he doesn't utilize a tactics or system that exposes his defence, I think Manchester City would most likely win the match.
On the other hand, regardless of the system Manchester City decides to use for this game, Jose Mourinho would always make it difficult for Pep and would try to exploit spaces in the game (which they would obviously be).
I can't wait for the match as it is a match we all are all excited about. Like I said, I think a draw would most liely be the outcome of the match, as both teams would be going into the match to win regardless of who is better on the pitch.