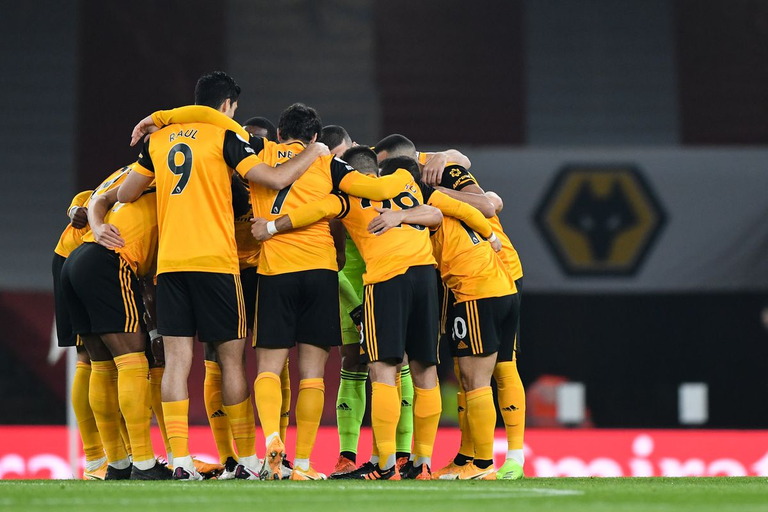 Source of Image
Still on the premier league fixtures. Arsenal vs Wolves was one of the fixtures that took place yesterday and it was a game a lot of people were interested in aside the Chelsea vs Tottenham game.
Arsenal vs Wolves game was one of those games that the Arsenal fans would love to forget in a hurry.
Their bad run of games continues as they have failed to win any game in their last 3 games.
Arsenal were poor for the most parts in this game and rightfully, they were punished as Wolves proved to be the stronger side to earn the win at the Emirates Stadium.
The stats shows that Wolves were the more dangerous and clinical team and got the deserved win.
Pedro Neto scored the first goal for Wolves on the 27th minute.
It didn't take long for Arsenal to draw level. Gabriel scored the equalizer for Arsenal on the 30th minute.
Daniel Podence was the match winner for Wolves, scoring the second goal for Wolves at the later stages of the first half.
A goal that proved the match winning goal. This was yet another very disappointing result for Arsenal and a very good win for Wolves.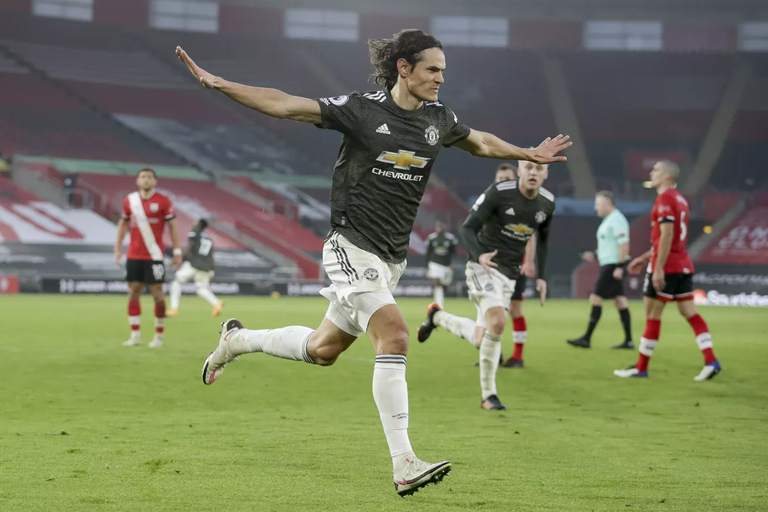 Source of Image
Southampton (2) vs Manchester United (3) – This was a cracker of a game away at Southampton.
I'm pretty sure any Man United fan who stumbled on the game before the 60th minute would have tuned off the television or tuned in for another channel… only for the turn around to start at the 60th minute.
Manchester United made a few subs in the game and those subs were the game changes for Manchester United.
Jan Bednarek gave Southampton the lead inside 23 minutes. James Ward-Prowse extended the Southampton lead inside 33rd minute.
The comeback moment began… Bruno Fernandes made it 2-1 on the 60th minute. Cavani who came on as a second half substitute was the man who took all the praises.
Cavani made it 2-2 on the 74th minute, before scoring right at the ending part of the game to secure the win for Manchester United.
This win would of course be a huge confidence booster for Manchester United going into their next fixture.
The premier league this season has proven that it could be one of, if not the most difficult and close season for the teams and every point matter a lot.
Based on the way things are right now, the league would be decided by close margins and even goal difference, so this win means a whole lot for Manchester United.
They would head back home really happy, knowing that they've gotten a very good 3 points away from home.
For Southampton, they will be highly disappointed that they let the game slip past them, a game that was going their way for the most parts of the match. Great win for Manchester United away at Southampton.