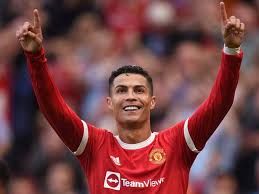 Image
The player squad at Manchester United testifies that "The Red Devils" are able to get involved in the championship match. The current first place in the Premier League secured during the summer transfer window Jadon Sancho, Raphaël Varane and Cristiano Ronaldo. The latter knows what it takes for Manchester United to win trophies.
Although the Portuguese superstar - according to himself - has ended up on a fantastic team, there is room for improvement in Manchester United. The team must be built up if the Old Trafford club is to have any hopes of winning the Premier League and not least the Champions League, which Manchester United have not won since the 2007/08 season.
We have a fantastic team - a young team with a fantastic coach, says Cristiano Ronaldo according to Metro.
But we need to build our confidence, as I have said before.
The team must be mature if we want to win the league and if we want to win the Champions League. I think we are well on our way.
BoldWe have to win matches, build confidence, build the team, and I'm here to help the team.
Cristiano Ronaldo scored two goals as he made his second debut for Manchester United at the weekend. When he played for "The Red Devils" between 2003 and 2009, he managed to play 292 games, score 118 goals and deliver 69 assists, before being sold to Real Madrid for 100 million which at the time made Ronaldo the world's most expensive football player.