Another great Holiday celebrated around the world.
Yes.
I'm enjoying the big day. Had a beautiful Hot Pastrami Sandwich and pickle for lunch today. You too ?
Enjoy this awesome Holiday Everyone !
Here is my Song Selection for today's Blurtmusic Holiday Playlist :
Hot Pastrami by the Dartells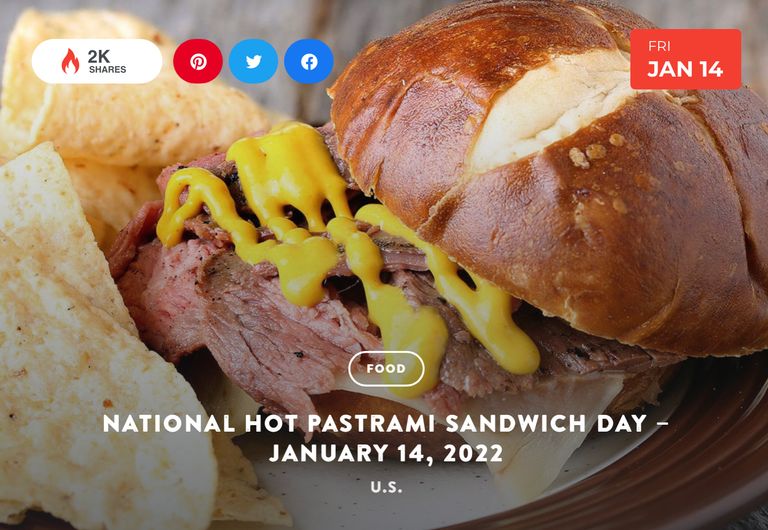 There's nothing like the smokey goodness of the Pastrami sandwich. Long considered an icon of the classic New York deli, this delicious gift has made it out of the boroughs to delis around the world. Lucky you! National Hot Pastrami Sandwich Day is January 14, and our mouths are watering just thinking about how we're going to celebrate.
Source: https://nationaltoday.com/national-hot-pastrami-sandwich-day/#national-hot-pastrami-sandwich-day-timeline