Hello dear friends of Blurt today I share with you a song that I like a lot for its harmony in the voices especially in the last part when it goes from G major to A major and the notes change to a higher pitch.
Hola queridos amigos de Blurt hoy comparto con ustedes una canción que me gusta mucho por su armonía en las voces sobre todo en la última parte cuando pasa de Sol mayor a La mayor y las notas cambian a un tono más alto.
She talks about an experience of love at first sight that becomes so deep in such a short time that the young man is determined to spend the rest of his life with her and that is why the song is called "Enter my life", here I leave them with love.
Habla sobre una experiencia de amor a primera vista que se hace tan profundo en tan poco tiempo que el joven está decidido a pasar el resto de su vida con ella y por eso la canción se llama "Entra en mi vida", aquí se las dejo con mucho cariño.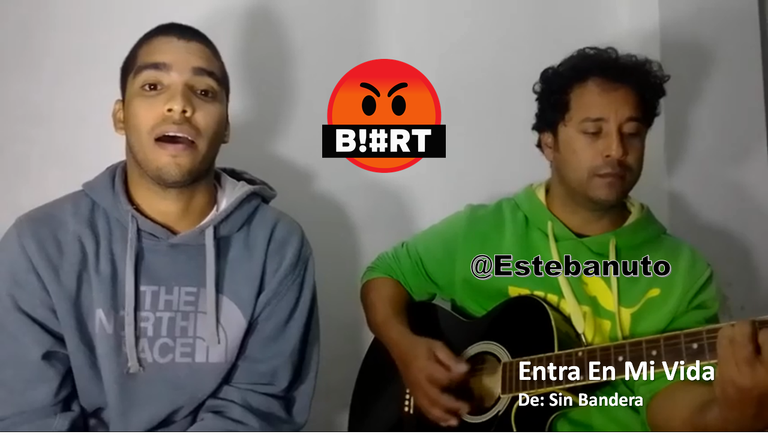 Lyrics – Come into my life
Good night
Nice to meet you
You were just another girl
After 5 minutes you are already someone special
Without talking to me
Without touching me
Something inside burned
In your eyes was becoming late and I was forgetting about the clock
This days next to you taught me that really
Is no determined time to start loving
I feel something so profound that has no explanation
In my heart is no rationality nor logic
Come into my life
I open the door for you
I know that in your arms wont be desert nights anymore
Come into my life
I beg you
First I started to miss you
But after I started to need you
Good night
Nice to meet you
There is no one else anymore
After this time together
I can't go back
You talked to me
You touched me and you became my illusion
I want you to be the owner of my heart
Come into my hours
Save me now
Open your arms wide and let me in
Letra – Entra En Mi Vida

Buenas noches, mucho gusto
Eras una chica más
Después de cinco minutos
Ya eras alguien especial
Sin hablarme, sin tocarme
Algo dentro se encendió
En tus ojos se hacía tarde
Y me olvidaba del reloj

Estos días a tu lado
Me enseñaron que en verdad
No hay tiempo determinado
Para comenzar a amar
Siento algo tan profundo
Que no tiene explicación
No hay razón ni lógica en mi corazón

Entra en mi vida
Te abro la puerta
Sé que en tus brazos
Ya no habrá noches desiertas
Entra en mi vida
Yo te lo ruego
Te comencé por extrañar
Pero empecé a necesitarte luego

Buenas noches, mucho gusto
Ya no existe nadie más
Después de este tiempo juntos
No puedo volver atrás.
Tú me hablaste, me tocaste
Y te volviste mi ilusión
Quiero que seas dueña de mi corazón

Entra en mis horas
Sálvame ahora
Abre tus brazos fuertes y déjame entrar