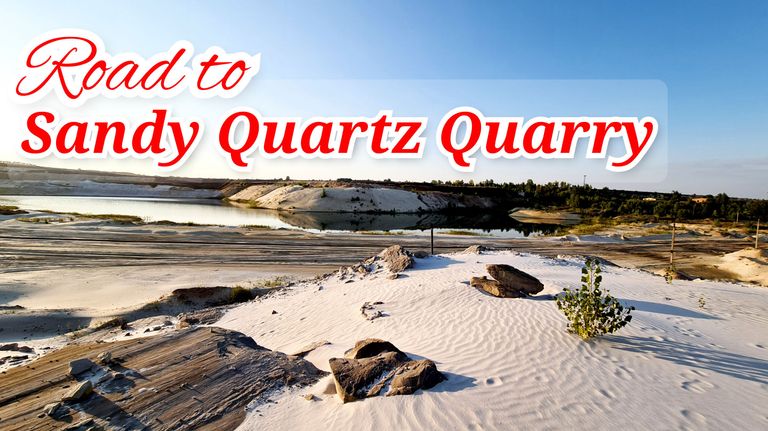 ---
---
HEY FAM, HOPE YOU ARE DOING GREAT...
---
If you haven't checked my video, you can find here.
I have never thought that I would be able to see such a picturesque and unique sand quarry of the Kharkiv region in person. There are many beautiful locations in Ukraine but this quartz quarry is unique. This quarry is located near a small village called Novoselivka. Here mining processing plants produce high-quality quartz sand, uranium ore, and iron ore.
White sand and beautiful turquoise blue water created picturesque scenery for tourists though it is a very secured location. I really enjoyed my afternoon and evening there and won't be able to forget such a scenic spot...
To see the beauty of the quarry, you have to watch my video till end...
Enjoy the video...
P.S: Sometimes it takes time to process the HD Quality of the video so while watching the video, please check/ set the quality (settings) of the video...
---
Love
Priyan...
---
I am @priyanarc.... An architect, a dreamer, and a passionate writer who loves to write about life. I try to present my own perspective and experiences. Please leave your feedback and criticism because it's the only way I can know and reach your mind and thought easily...
---
Find me on:
Don't forget to subscribe to my channel, Like, Follow highly appreciated.