Greetings my dear friends,
Saludos mis queridos amigos.


2 weeks ago we had an unexpected visitor in the building. Nothing more and nothing less than a small bat. I had never seen one in person and took advantage of photographing it. Well, I think that day it was the center of attention in my building, everyone wanted a photo with the little one. In this area it is not common to see them, however, they say that now several have been seen flying at night in the green areas of the urbanization. Maybe there is a nest of bats around these sides.
Hace 2 semanas tuvimos una visita inesperada en el edificio. Nada más y nada menos que un pequeño murciélago. Nunca había visto uno en persona y aproveché de fotografiarlo. Bueno, creo que ese día él fue el centro de atención en mi edificio, todos querían una foto con el pequeñín. En esta zona no es común verlos, sin embargo, dicen que ahora se han visto varios volando por las noches en las áreas verdes de la urbanización. Tal vez hay un nido de murciélagos por estos lados.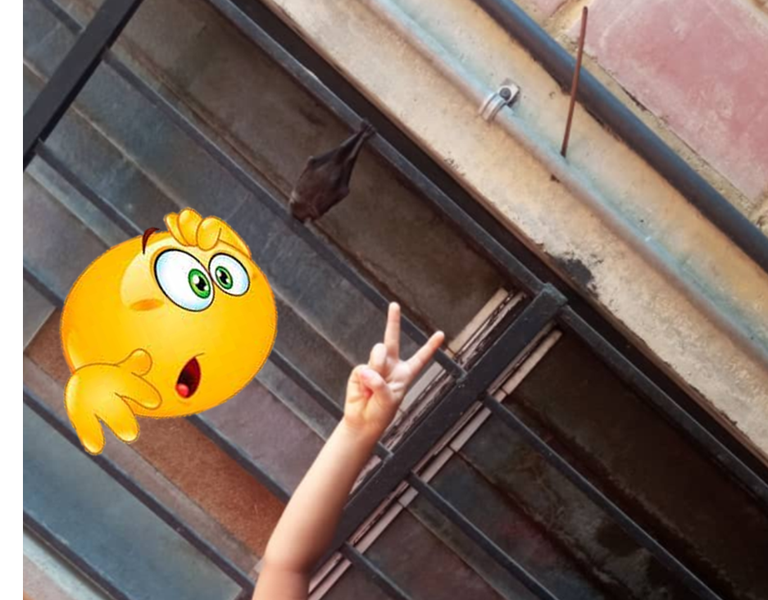 I tried to take a picture of him as close as I could but it was asleep and with the noises my little daughter made because she wanted to take a picture with it, I think the little bat one got nervous. Too bad I couldn't photograph it from the front, but it was a unique experience to see it so close. It was there until the evening, the next day he was gone.
Intenté tomarle foto lo más cerca que pude pero el estaba dormido y con los ruidos que hacía mi hija pequeña porque ella quería tomarse una foto con él, creo que el pequeño se puso nervioso. lástima que no pude fotografiarlo de frente, pero fue una experiencia única verlo tan cerca. Estuvo allí hasta la noche, al día siguiente ya no estaba.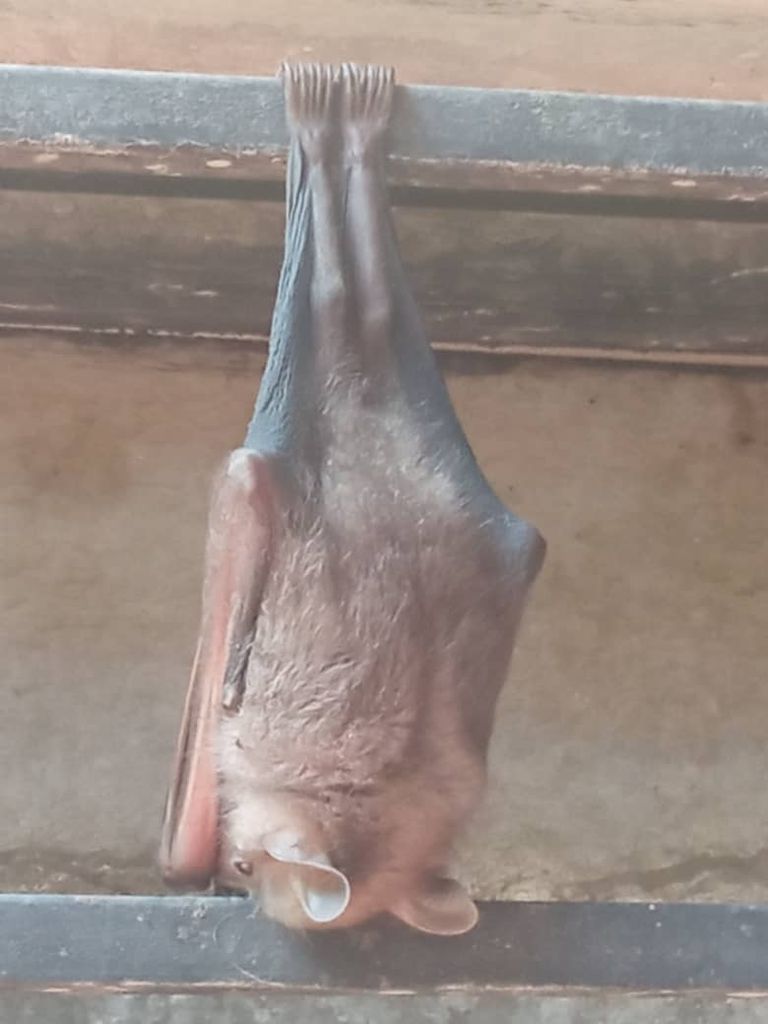 My little daughter does like photos, so she insisted that I take a photo with the bat, and finally I took a photo of her, she was more excited, she told everyone that she took a photo with a bat Lol.
A mi hija pequeña sí le gustan las fotos, entonces insistió para que le tomara una foto con el murciélago, y finalmente le tomé una foto, ella estaba más emocionada, a todos les decía que ella se tomó una foto con un murciélago Lol.