Greetings my dear friends,
Saludos mis queridos amigos.


The issue of gasoline here in Venezuela has become more acute. It is unfortunate that after so long there is no solution to this issue and meanwhile our country is in a mess that wears us out as a person.
El tema de la gasolina aquí en Venezuela se ha agudizado. Es lamentable que después de tanto tiempo no haya una solución a este tema y mientras tanto nuestro país está hecho un caos que nos desgasta como persona.


I have not been to refill gasoline for a long time, I think about 2 months, my husband is the one who has taken care of the gasoline because before the queue was approximately 3 to 5 hours, but from a time here it is at least 12 hours to be able to place fuel to the car. The worst thing is that when your turn comes, they tell you that you can only pour 25 or 30 liters...
Tengo mucho tiempo sin ir a surtir gasolina creo que unos 2 meses, mi esposo es el que se ha encargado de la gasolina porque antes la cola era de aproximadamente 3 a 5 horas, pero de un tiempo para acá son mínimo 12 horas para poder colocar combustible al carro. Lo peor es que cuando llega tu turno, te dicen que puedes solo echar 25 o 30 litros...


2 weeks ago my husband had to stay the night before, he came to the queue at 8 pm and managed to refill at 2 pm the next day, a total of 18 hours !!!
Hace 2 semanas mi esposo tuvo que quedarse la noche anterior, llegó a la cola a la 8 pm y logró surtir a las 2 pm del día siguiente, un total de 18 horas!!!


Yesterday we were coming down the highway at approximately 6 pm and the people were already queuing for Saturday. For we on this week to fill up on gas is on Monday, it means that tomorrow my husband must stay in line from night to be able to fill up on Monday.
Ayer veníamos bajando por la autopista aproximadamente a las 6 pm y ya estaban haciendo la cola para hoy sábado. A nosotros nos corresponde esta semana echar gasolina el lunes, quiere decir que mañana mi esposo debe quedarse en la cola desde la noche para poder surtir el lunes.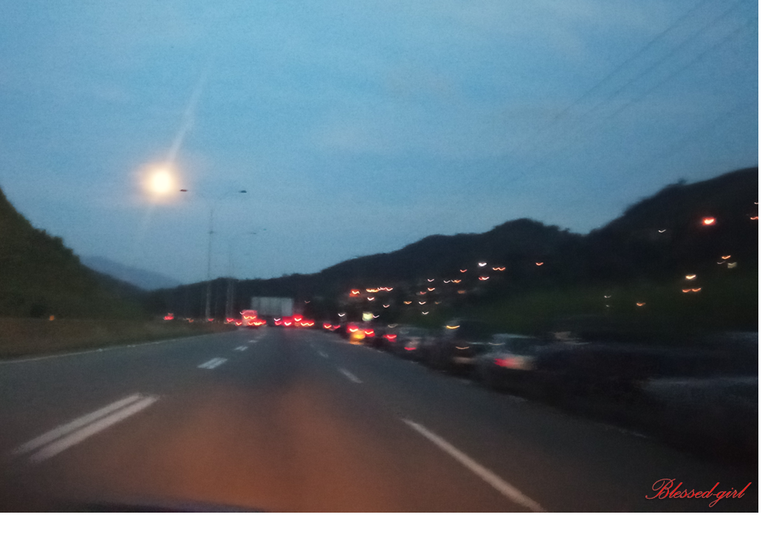 I imagine what it will be like in the border states of the country, where there have always been problems with the issue of gasoline, I suppose that people will stay in line for more than 24 hours.
Imagíno cómo será en los estados fronterizos del país, donde siempre ha habido problemas con el tema de la gasolina, supongo que las personas se quedaran en cola más de 24 horas.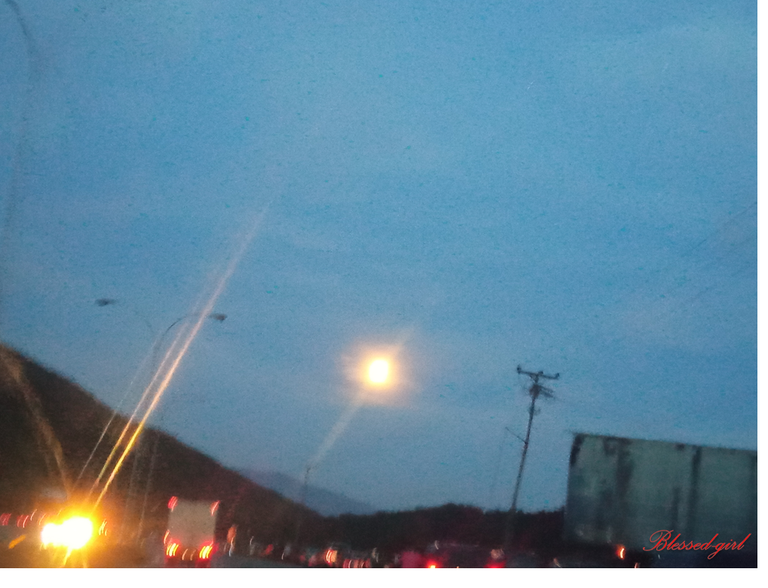 Sorry for the quality of the photos but I took them with the car moving on the highway.
Disculpen la calidad de las fotos pero las tomé con el carro en movimiento en la autopista.


Thanks for coming to read my post.
Gracias por venir a leer mi publicación.
---
---
Todas las fotos fueron tomadas con mi teléfono LG Risio
All the photos were taken with my Cell phone LG Risio.
My language is Spanish and I used the google translator.
---
---