ASSALAMU ALIKUM OA ROHMATULLA.
I am @ranna001 from Bangladesh
Come on, you are all well. By the grace of God, I am also well. Today I will share with you,
About the benefits of eating sweet potatoes, let's start.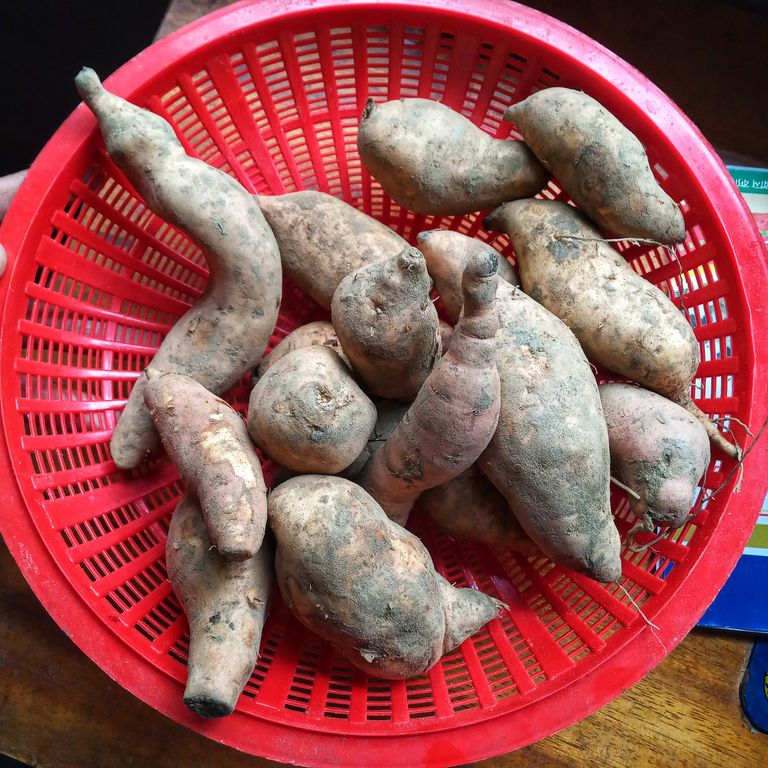 মিষ্টি আলু খাওয়ার উপকারিতা।
সকল আলু মিষ্টিতে ভরপুর। কিন্তু গোল আলুর তুলোনাই মিষ্টি আলুতে ক্যালোরি অনেক কম। মিষ্টি আলুতে পচুর পরিমানে ভিটামিন সি ও বি ৬ থাকে। পটাসিয়াম ও ম্যাগনেসিয়ামে ভরপুর, যা মানুষের শরিলে রক্তো চাপ নিয়ন্ত্রণ রাখে। হাড ও সাস্ত ভালো রাখে। এছাড়াও মিষ্টি আলুতে পচুর পরিমান ফায়ভার রয়েছে। যা মানুষের শরিলে ওজন কমাতে সহায়তা করে। এবং রোগ প্রতিরোধের খমোতা বাড়ায়। যেমন টাইপ, ও ডায়বেটিস।
Translation:
Benefits of eating sweet potatoes.
All potatoes are full of sweets. But sweet potatoes are much lower in calories than round potatoes. Sweet potatoes are rich in Vitamin C and B6. Rich in potassium and magnesium, which control blood pressure in the human body. Keeps bones and bones well. Sweet potatoes also contain a lot of fiber. Which helps in weight loss in human body. And enhances immunity. Such as type, and diabetes.
Thanks for reading my post.
@ranna001