Hi, BlurtPamilya!
This post is to call the attention and inform the active posters and users of the #blurtfilipino tag to be aware of the new basic standards of the Blurt Foundation curation teams. In order to get votes from the different Blurt Foundation curation accounts, like @blurtfilipino, blurtlife, blurtstory, blurtwomen, blurtmusic and etc, you need to ensure you follow these MINIMUM requirements as shared in the screenshot below:

Along with these rules, you are also required to use only your own images or images taken from free stock sources like Pixabay and Unsplash. It is a MUST to cite the sources or claim the pictures as your original pieces in your posts. We do not allow copyright violations in this platform.
The following people are tagged for attention, these are the accounts that have been using the #blurtfilipino tag in the last 7 days:
@bigmike420
@deemmosqueda
@aricheta
@jb123
@iyanpol12
@jayparagat
@cristina1998
@alonaplando
@g10a
@godlovermel25
@sgbonus
@uwanderer
@ediah
@me2selah
@dashand
@sucal
@olivia08
@fherdz
@cryptopie
@sarimanok
@sorenkierkegaard
@junebride
@june21neneng
@halorrdd
@mermaidvampire
Your adherence will be highly appreciated and REWARDED.
Thank you so much for using the #blurtfilipino tag, please help share the information to others who will be using the #blurtfilipino tag and any other Blurt Foundation tags as these requirements are applicable across the platform to ensure quality contents are what we curate instead of spam.
FYI: #BlurtFilipino is a curation account getting 500K delegation from the Blurt Foundation to encourage the participation and support of the Filipinos in the Blurt platform. This curation account is maintained by @mermaidvampire.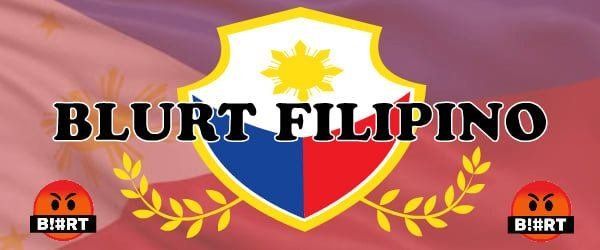 Banner art credits to @gremayo.