Nothing that the "old people of the place" do not already know... but, the fact is that, sometimes, when it comes to convincing someone who wants to invest their money in something safe and profitable at the same time, let's be honest, there is still a lot left to the world of cryptocurrencies to be considered that way by the old traditional investors.
However, when we seek support for our arguments, it is good to have documents like the one I present below: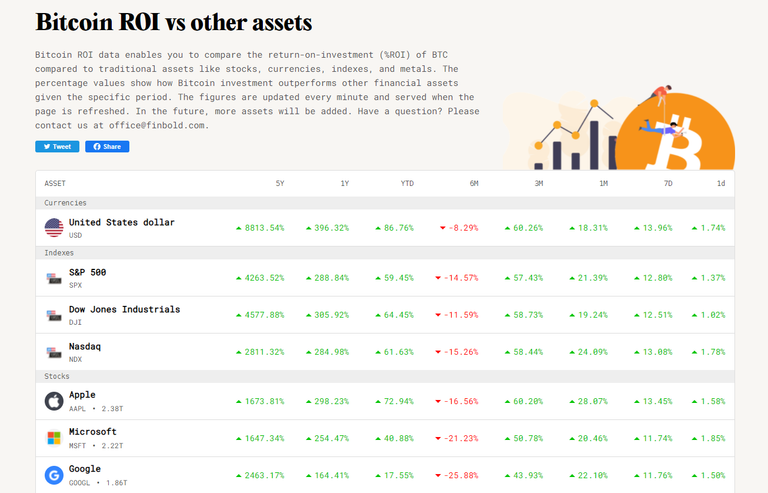 (Source)
You will have already realized that it is a comparative table of ROI of BITCOIN compared to other assets, for example, the ROI of BITCOIN against the USD in the last 5 years is 8800%, or 4200% against the S&P500, 1600% against APPLE, 2400% against GOOGLE or 18000% against GENERAL ELECTRIC...
Bitcoin has sustained the ROI despite being a highly volatile asset with increased regulatory scrutiny from vicarious regulators.
So, the next time they tell you that BITCOIN is risky because of its volatility, show them this table... and they may realize that VOLATILITY is not equal to risk in the case of BITCOIN but to opportunity and greater ROI.
Enjoy!