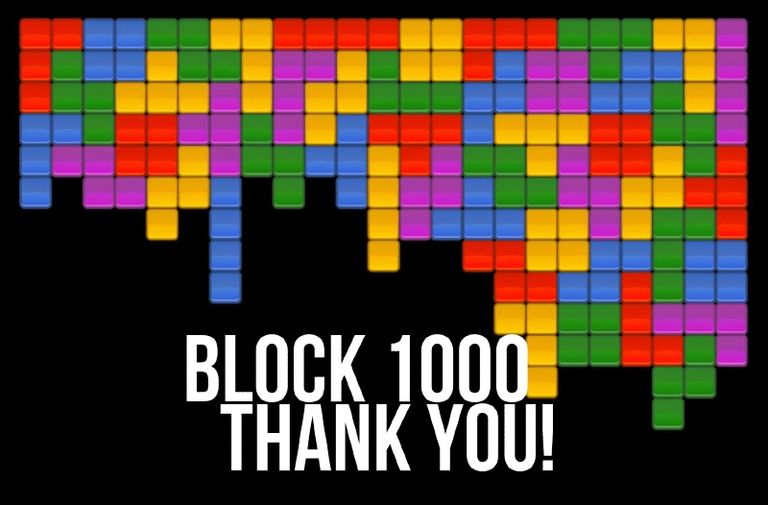 ---
---
Thank You
@saboin
@bilderkiste
@spielekiste
@weinweibgesang
@kacobull
@michelangelo3
@ciderjunkie
@reiseamateur
@muscara
@tomoyan
@foreveraverage
@jedigeiss
@afrog
@mima2606
@ozelot47
@jeenger
@balte
@condeas
@meins0815
@filosof103
@ilnegro
@mers
@team-mexico
@kaldewei
@helpie-caster
---
---
Our Server
| CPU | Ram | HDD | Speed |
| --- | --- | --- | --- |
| 6 Virtual Cores | 16 GB | 400 GB SSD | 400 Mbit/s-Port |
| Days Running | Blocks | Blocks per Day | Rewards | Producer Rewards | Witness Rank | Missed Blocks |
| --- | --- | --- | --- | --- | --- | --- |
| 34 | 1000 | 29 | 1427 | 1549 | 40 | 2 |
---
Unser Server hat 4 mal soviel Ram und Speicherplatz wie Minimum benötigt wird um einen Witness Server zu betreiben ,und 3 mal so viele Kerne wie benötigt werden. Mit dem nächsten Hardfork wären wir in der Lage den Server nur mit Blurt zu bezahlen,sofern der Kurs nicht unter 1.2 Cent fallen sollte.Dafür müssten wir auch nicht die kompletten Producer Rewards aufwenden. Bei 1 Cent oder knapp darunter müssten wir momentan die kompletten Producer Rewards aufwenden. Auf die nächsten Tage und Monate hier auf Blurt. Morgen bekommt ihr von Uns erst einmal die Auswertung der Umfrage. BLURT ON!
Our server has 4 times as much ram and disk space as the minimum required to run a Witness server, and 3 times as many cores as needed. With the next hardfork we would be able to pay for the server only with blurt, as long as the price doesn't drop below 1.2 cents. At 1 cent or just under, we would currently have to spend the entire Producer Rewards. To the next days and months here on Blurt. Tomorrow you will get the evaluation of the survey from us. BLURT ON!
---
Auf Blurt sind wir mit
@opfergnome
ein Witness. Wir sind :
@kanrat
,
@dotwin1981
und
@nerdtopiade
Wir würden Uns sehr darüber freuen wenn Ihr uns euer Vertrauen schenkt und uns als Witness votet.Einfach auf das Banner klicken und uns Voten vielen Dank !
On Blurt we are with
@opfergnome
a Witness. We are :
@kanrat
,
@dotwin1981
and
@nerdtopiade
We would be very happy if you give us your trust and vote for us as Witness.Simply click on the banner and thank you very much !
---