I've been around NFTs for so long. So far it's all been blockchain game related. Typical NFT you hear on news didn't get my attention. But today things have changed. I've already made my 1st NFT ART purchase. It was an auction and I bought it very cheap. It's all on Hive and you can check out https://nftshowroom.com/d-zero/collection
This Brings Me To Rising Star Records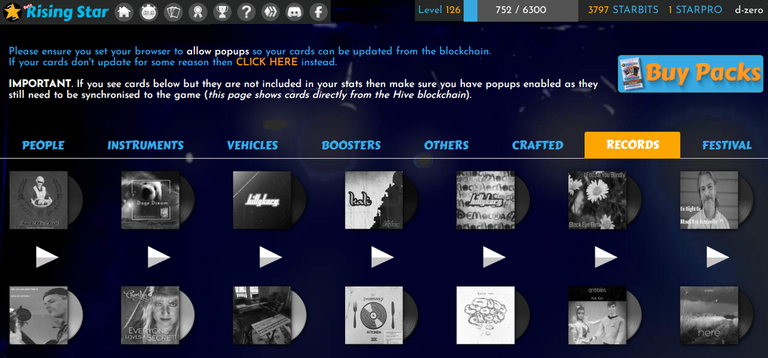 They've been around for a while
Stake Starbits to earn from record sales
I've been staking & earning since May 2021
47 NFT Records on sale right now
Minnow Friendly Prices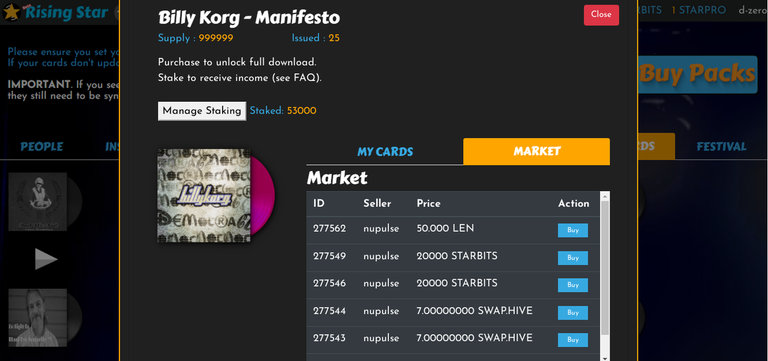 Those prices are less than a Tx fee on Ethereum. Only obstacle is nobody knows about Rising Star or NFT Showroom. We haven't been doing enough marketing!
Seriously…..
DHF should be using itself to fund some ads. Brave ads are expensive. We could try paying some influncers instead. We need to put a spotlight on all types of Dapps on Hive. When we appeal to musicians – we can spotlight Rising Star font and center.
It's Only A Collectible
This is why I hadn't even bought any non-game NFTs before. I want to put things to use – not have them sitting on a wallet. But Rising Star does offer cheap NFTs where you aren't betting the farm on. Even if you loose 90% value – it's still gonna be a tiny loss.
---
I've bought Rising Star NFTs
---
I've bought other Hive NFTs
---
I've bough NFTs outside of Hive
---
I've participated in Record Staking
---
---
I didn't know about any of these Rising Star news
---
Answer the question at dpoll.xyz.