Hi, Blurters!
Users have been waiting for this feature for some time now and I finally got around to adding it.
Incoming Delegations Are Now Shown In Wallet's Delegations Page
Now, when you go to the delegations page, you will notice a new section that shows incoming delegations.
I was waiting for this feature to be added to the Blurt nodes before I could add it to the wallet UI. @jga has added the feature to the Blurt node software, and we have tested it and got all node operators to upgrade to the new version of the Blurt node software.
Now all that was left to do was to add the feature to the Blurt wallet UI, and I finally got the time to work on that today.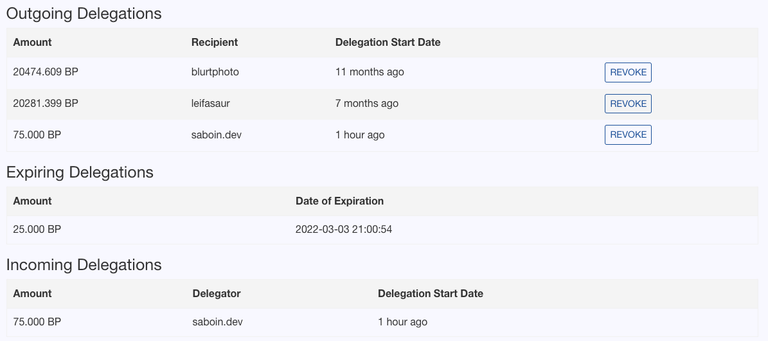 Screenshot of the wallet's delegations section showing incoming delegations
You can see my work here.
That's All, Folks!
That's it for this one. I just wanted to make a quick post to let you all know about this new feature.
Until next time, I hope you all have a great one!
---
Vote for my witness!
I run a witness node on the Blurt blockchain and I would really appreciate your witness vote.
You can vote for my witness by going here.