Hey guys
Mufasa here
How are you guys I hope you all are fine and doing great things too.
first of all thank you so much for organizing this contest, @blurtconnect-ng
I m so glad to participate in this contest.
I m so excited to share my post here thru of the subject of this contest. So let's start without further delay.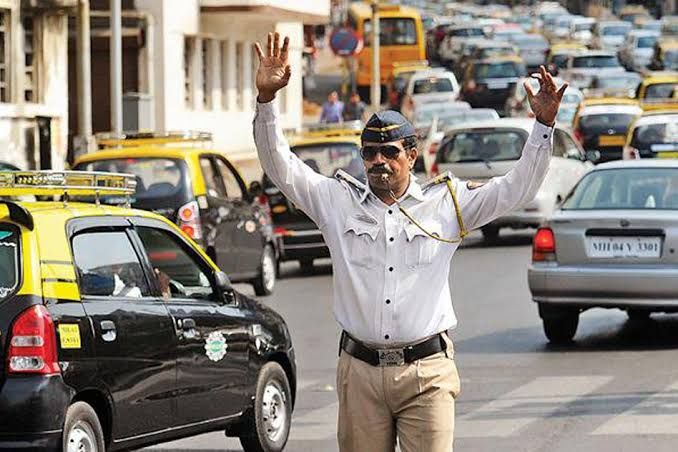 Source
As you all know, we have to pay a fine for breaking the traffic rules. If we talk about the foreign country, then the traffic rules are followed properly, but if we talk about India then everyone knows that the population of India is very high. In India, you get to see many types of people, many types of languages, many types of cultures.
If we talk about traffic rules then it is very common thing that most of the people break the traffic rules, Like someone has to reach office early, someone breaks the rules in a hurry to meet with their girl friend. The most funny scene was when I saw about 5 people sitting on a bike, and could not control my laughter in that time,because the boy who was riding the bike was sitting on the tank of the bike.😂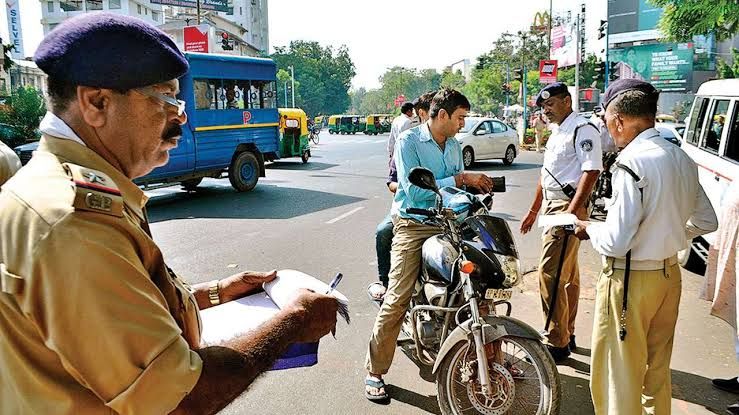 Source
Here I would like to share an experience with you which was quite funny.
There was a day when I was spending time with my friends in the office, then my friend told that he bought a new bike. It is a very common thing that we Indian people ask for a party on quotient things. Similarly, I told my friend that you should give a party in the joy of getting a new bike. At the same time we planned that we would go to Dominos.
We were a total of 3 people and we had only one bike. My friend said that it is very risky that all three of us go on the same bike, because it was his new bike and he was afraid that the traffic police might catch us. I told my friend that the traffic police will not be available, don't worry.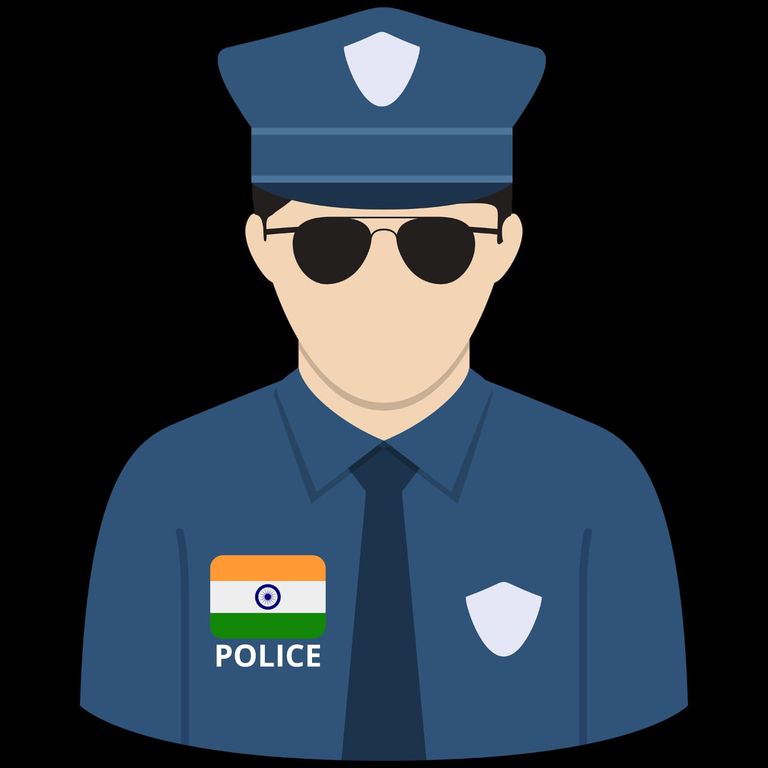 Source
According to the plan, we went out sitting on the bike, only then the traffic police started stopping us going ahead, At that time the condition of all three of us had deteriorated, my friend slowly started stopping the bike towards the policeman, then I told him loudly that the bike should be run away quickly. He raced the bike at the same time and drove the bike fast. It really looked like a movie scene that the police were running after us and we were riding our bikes away. When we felt that the traffic police had stopped following us, my friend stopped the bike and we all laughed out loud looking at each other. It was really the funniest moment of my life where I couldn't stop laughing. Hope you liked my this funniest moment.
That's all
❤️𝒍𝒐𝒗𝒆 𝒚𝒐𝒖 𝑩𝒍𝒖𝒓𝒕 𝒄𝒐𝒎𝒎𝒖𝒏𝒊𝒕𝒚❤️
If you think that the post is over, then it is not because any post does not end without reacting. If you like my post then follow me so that I can follow you too, you can also vote and comment if you enjoyed reading my post.
Witness Link
https://blurtwallet.com/~witnesses ( Search - @iammufasa )
---
You can follow me on these websites also-:
I am MUFASA
See you after a break
SIGN☢️OUT



---
Posted from https://blurt.live