Hey guys
Mufasa here
How are you guys I hope you all are fine and doing great things.Today's post is related to @blurtconnect-ng contest and the theme of this week is Creative writing and the topic is....
GAMESTATE
Gamestate is a platform of open world Megaverse ( a universe of interconnected multiverse and metaverses ) experience
.it is a world of universal gaming Blockchain that can helps people's to make a world of its own.
This is a platform where a user can learn, grow and earn.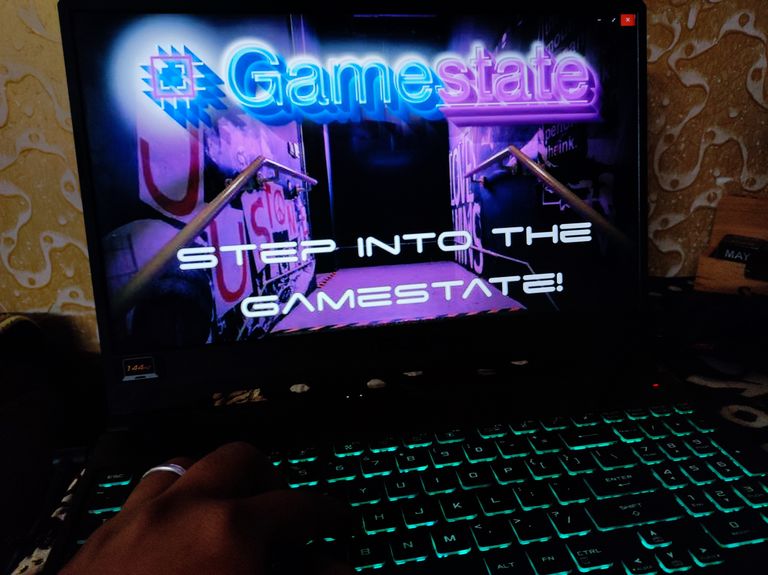 The gamestate stands on 4 pillars which are -:
DISCOVER
CREATE
PLAY
EARN
It is a Megaverse hub where we can unite and meet with other gamers for play and meet-up , build a fans. we can also become a gaming developer and create our own content. It is a open world gaming where we can participate in different games, concerts , AMAs , corporate roadshows and some other social events also. It is also a learning platform for new users who want to achieve something in their life. In this hub we can sell our NFTs, apps, games, music, gaming equipments, merchandise and some launchpads for games.
And this is not done yet, Gamestate offers you others earning apportunities for users like tokens staking, Game or merchandise advertising, sponsorships, tournament prizes, NFT creation and farming, trading etc. As I told earlier that Gamestate also helps to game developers to grab audience for their future growth.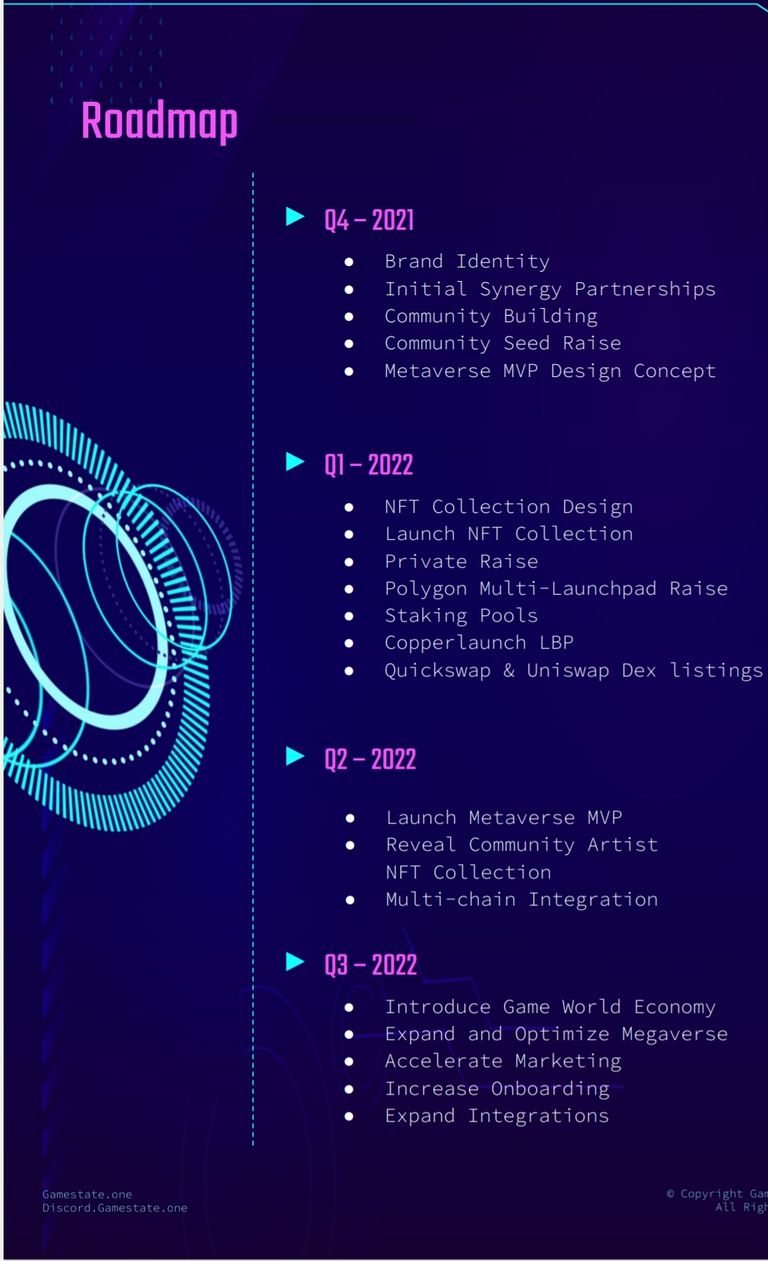 The best USP of gamestate is that it has U state unified gaming profile which means we can merge our all social platform links and our gaming in one profile. We can track and manage on our profile by just connecting it with a computer or laptop or smartphone. In gamestate the player has a digital identity.
One of the witnesses and my friend told me that we would be able to play games and earn tokens at the same time. Those tokens will not be a particular token but different native tokens belonging to different blockchains.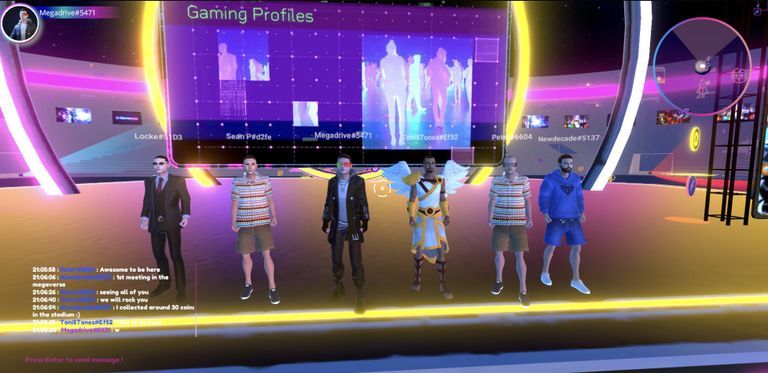 Source
Once @megadrive also shared a video that reflected how will the entire stuff actually look like. I remember there was a meeting in gamestate metaverse where team of gamestate was invited.
Anyways , the much more will be known to us as time passes by and project goes live completely. Currently IDO is going on at gravity finance and anyone who wants to participate can visit the same.
Also i myself is a not a expert when it comes to all these topics and i am a learner as well. I am sharing a document that can be found at the official website of gamestate , everyone can read that detailed pdf to know more about the project.
https://drive.google.com/file/d/1QyeBB46XmXQnvmw9XfrK-vo39-qI68hU/view?usp=drivesdk
About Gamestate
Website: https://gamestate.one
Twitter: https://twitter.com/Gamestate_one
Discord: https://discord.com/invite/P5VMm5kQb2
Telegram Main: https://t.me/GamestateANN
Github: https://github.com/gamestate-one
❤️𝒍𝒐𝒗𝒆 𝒚𝒐𝒖 𝑩𝒍𝒖𝒓𝒕 𝒄𝒐𝒎𝒎𝒖𝒏𝒊𝒕𝒚❤️
If you are thinking that the post is over, then it is not because any post does not end without reacting. If you like my post then follow me so that I can follow you too, you can also vote and comment if you liked reading my post.
Witness Link
https://blurtwallet.com/~witnesses ( Search - @iammufasa )
---
You can follow me on these websites also-:
I am MUFASA
See you after a break
SIGN☢️OUT