Hello guys
Mavi here.
Hope you all are fine and having great days.
first of all thank you so much for organizing this contest, @blurtconnect-ng
I m so glad to participate in this contest.
I m so excited to share my post here thru of the subject of this contest. So let's start without further delay.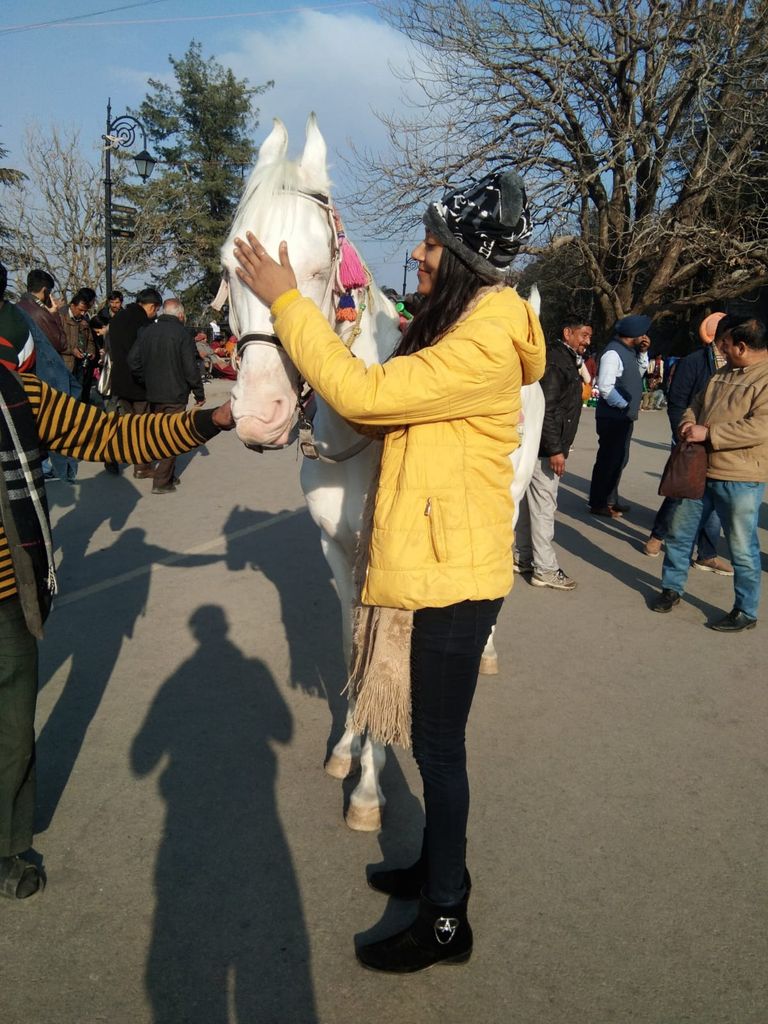 It was winter time when I went to Shimla with my friends. Shimla is located in Himachal Pradesh of India. We all went to Shimla for a tour as Shimla is a very beautiful Hill station. Many people go for a travel in Shimla.
We went to Shimla in the month of December, at that time there was a lot of snowfall due to which the beauty of Shimla increased even more. I experienced many things with my friends in Shimla.
Like it had hand made bag, mufflers, caps and many more things on Mall Road. I also tried many food items. As you all must have tried Maggi, but the Maggi made in Shimla had a different taste. I also did many activities with my friends like horse riding, paragliding, tracking.
I would also like to share the most memorable and funny moments in this entire tour.
As you all know that the number of monkeys in India is very high. I heard from many people that human was first a monkey, after that slowly the monkey got converted into human. When I was in Shimla, I was shopping on Mall Road, after that my friends and I bought ice cream, After that we had no idea that this would happen. Me and my friends were having an ice cream then some monkeys came towards us and at the same time we seeing the monkeys coming near, my friends started screaming in fear.
I told everyone that don't make any noise and don't move from your place, then the monkeys took the ice cream from everyone's hands including me. My friends laughed a lot as soon as the monkeys left, seeing each other's face expressions.
At that time everyone was watching us and it was a very funny moment. After that we didn't even buy ice cream thinking that the monkey might not come again.
That was really very funniest and memorable moment for me.
I have shared the incident in video as well.
So hope you liked my post
See you again
Tadaa.