People's experiences of African voodoo have been trending on blurt for some days now.
I will dwell more on the good uses of voodoo which I have witnessed and also say briefly about my practical experience of the bad uses.
I came up with the idea of writing this article after reading the comment of @cryptopie on @amicablepeace voodoo POST few minutes ago.
I felt I owe my fellow blurt members in general a detailed explanation of my reply to @cryptopie regarding this trending topic.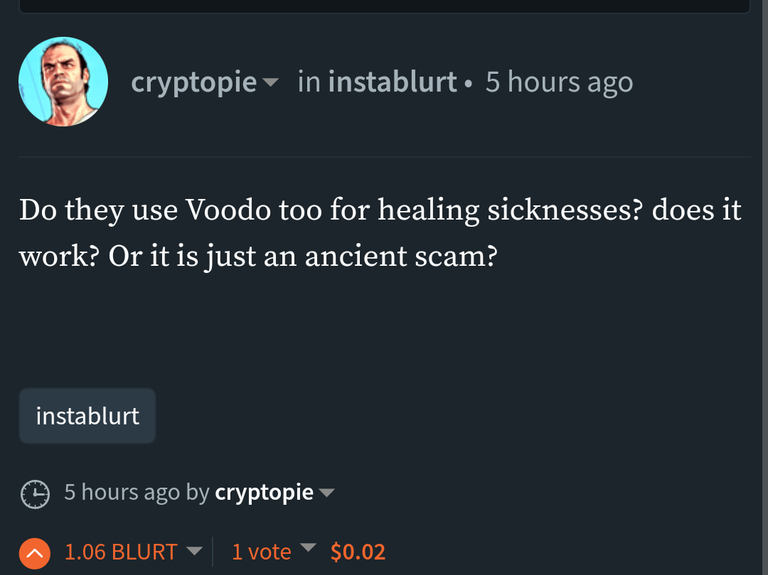 I have had several experience on voodoo related matters even with my grandfather who was a renowned breast cancer and pile healer.
He told me and my brothers many stories and tales that enabled him grow old in his practices and how he was able to survive the Nigerian Civil War of 1967 using diabolic powers.
Because he had powers that made bullets not to penetrate his flesh. This particular power is called ODE ESHI all over Nigeria and is very common nowadays among the Aguleri and Arondizuogu clan of south east Nigeria.
In his communique to us his grandchildren, he reiterated that a man who uses voodoo to do evil will surely die young and his soul will have no place in the afterlife.
GOOD USES OF VOODOO
It is used to heal sicknesses by most approved community chieftain. It can also be used to detect and kill someone who is hindering the progress of a community or it's youth.
This is not a myth because I am a witness and can attest to it.
The healing of sickness is mostly done with roots and herbs gotten from an interior forest.
Some native doctors places a diabolic egg on the stomach of a pregnant woman just to determine the gender of the foetus.
This predictions are usually perfect and I have never witnessed a wrong one.
In killing a person who is using voodoo to practice evil,The community unanimously appoint an elderly chieftain who is believed to be upright in his ways.If the appointed chieftain feels otherwise about himself, he will reject the offer and drop the mantle because holding it will make him fall and die instantly because he who goes to equity must go with clean hands.The selected chieftain throws charms, cowries and alcoholic drink on the ground with some powerful pronouncements.This is called IGBA AFA in Igbo land
Igba Afa In Nigeria
video from YouTube
The words of the chieftain or native doctor at that time contains proverbs and words of equity which kills the bad voodoo man instantly or within 7 days etc.
WHAT MAKES GOOD VOODOO PRACTICE INTERESTING AND LOVABLE
masquerade set on fire in ondo state walks out majestically
video from YouTube
The mystic art and music behind voodoo practices is quite lovable if you understand the proverbs being used during the course of its exhibitions.This proverbs elucidate the belief of the land and further reiterate the awesomeness of the powers at hand.
Examples of this proverbs in Igbo Language include
Mgberede nyiri dike,Mgberede ka eji amara dike
Meaning in English.
unprepared sudden attack is too much a task for a hero and ability to conquer such attack makes one a hero
This is used mostly when powerful chieftain or native doctor is invited by emergency to tackle a virtually impossible situation.

Agwo turu mbe turu okpokoro ya
Meaning in English
Snake bite on a tortoise will end up in its shell
This means that there is a way out for a wise man at all times no matter the challenges he is facing.

Onye n'aro onye ka ya anya bu nkiri ka ona ekiri ya
Meaning in English
The eyes of a jealous man on his superior is and will remain a mere look
This is used when advising a jealous man to rather learn how his superiors succeeded rather than envying them

Okwa Enyejou dibia afo ojee ajoo ofia kpata mgborogwu
Meaning in English
When you feed a native doctor well, he will get your solution herbs from the evil forest
This is used when an individual paids all the bills required to begin his healing process.

Onye bi n'ulo glasii anaghi atu okwute
Meaning in English
He that lives in a glass house does not throw stones
This is a proverb used to further reiterate to people that a man must go to equity with cleans hands
Please have it in mind that many individual voodoo practices is either a scam,fake or based on vague origins and that is why most of those who do it end up being killed when they are discovered.Eample is some armed rubbers who engage in face to face combat with the Nigerian military or police because they are bullet resistant.
The most original voodoo practice can be found among community chieftains, Kings and approved native doctors in the land.
MY PRACTICAL VOODOO EXPERIENCE
The name of my village is olokoro in umuahia south,Abia state Nigeria.
Voodoo practicing is very much pronounced in this area.
There are some voodoo anniversary celebrations done once in 20years,34years,50years and 70 years etc.
I have witnessed like three among them since my existence in this wonderful universe.
The last of them was celebrated last year in umuoparaozara Olokoro community.
It was an artistic craft work called OPOKO made to represent the ancient palm tree called nkwuopoko.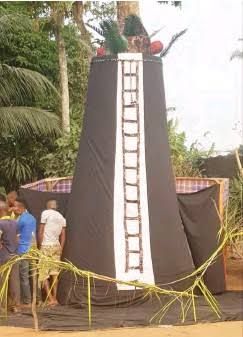 Click here to read more about it
This celebration is done once in 38 years and holds a lot of diabolic and mystic interpretations.
Not everyone is allowed to participate in it except those who have been fully inducted into the ancient cult called
Ikpulo
.
Video coverage is not allowed within the premises.
Pregnant women does not go close go it.
The image is destroyed 7 days after its display. it is constructed in the evil forest and is believed to take the life of three elderly men in the community within the week it was destroyed.
I was shocked when a man in that community counted three elderly men who died in their land same week the voodoo craft was destroyed.
It is believed that the villagers will have bumper harvest and live peacefully within the next 38years when it will be repeated.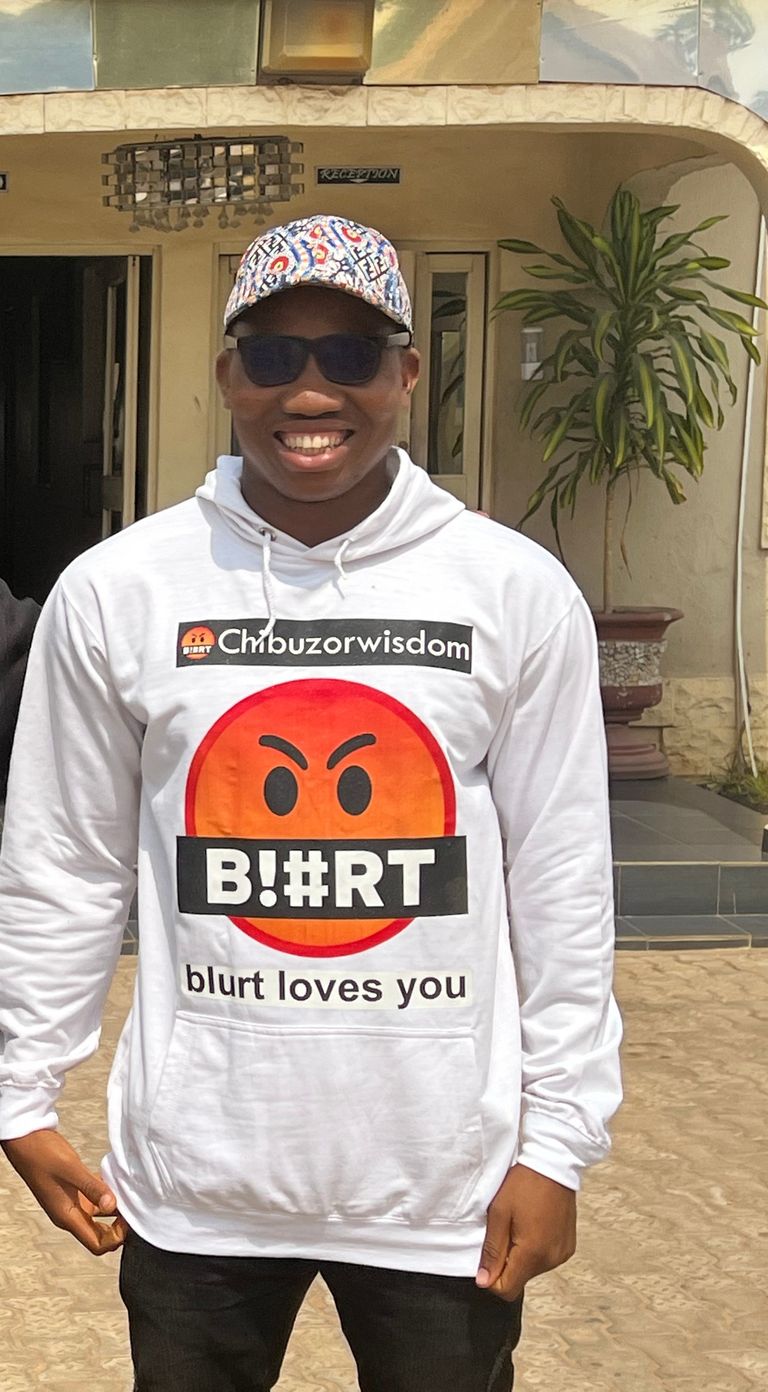 Thank you for your time ✍️