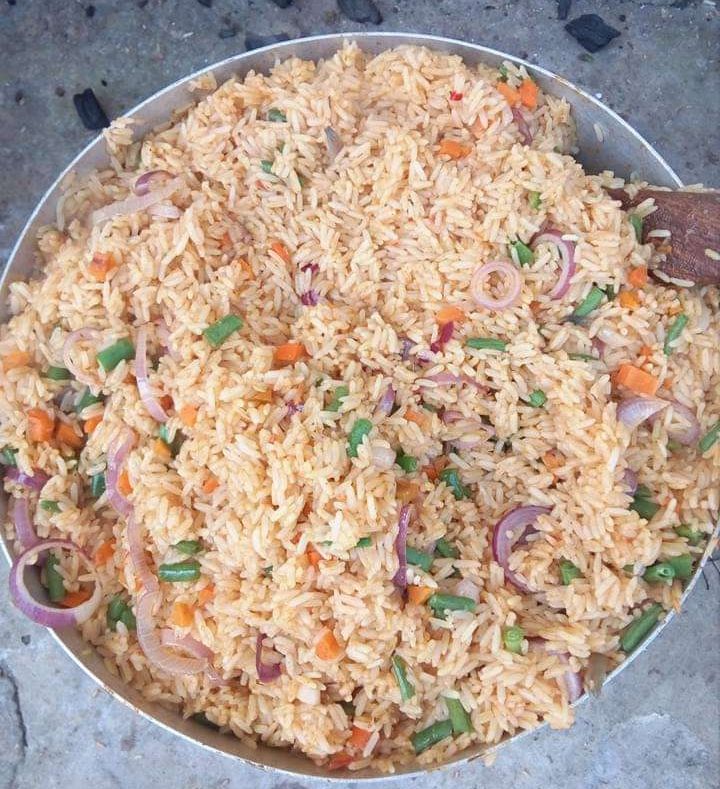 A very delicious Jollof rice made for dinner, I really loved the meal. I think Jollof Rice is practically one of my favorite dish.
Ingredients includes;
• Rice
• Fresh pepper and Tomatoes
• Tomato paste
• Onions
• Vegetable oil
• Spices (seasoning powders)
• Seasoning cubes
• Green peas
• Carrot
• Cray fish
• Salt
The above listed cooking ingredients put together, each at the right quantity created the delicious jollof which it's picture is shown above.