Hey guys
Mufasa here
How are you guys I hope you all are fine and doing great things too.
Although daily contests keep coming on Blurt, But this time the contest in which I have participated is a bit different. First of all, I would like to thank @blurtchallenge who has organized this contest. This contest is related to MY FAVOURITE DANCE and here is my post.
the above mention video is the Bhangra Dance video
Bhangra Dance is a celebration whether it is a wedding ceremony or any festival such as the harvest, births, or weddings. Dance is a social interaction tool that promoted a form of cooperation that was essential for survival. In today's era, many traditions and styles of dance have been invented by us. And out of all these traditions, one is Bhangra Folk Tradition. Out of all these traditions, one is the Bhangra dance.
BHANGRA DANCE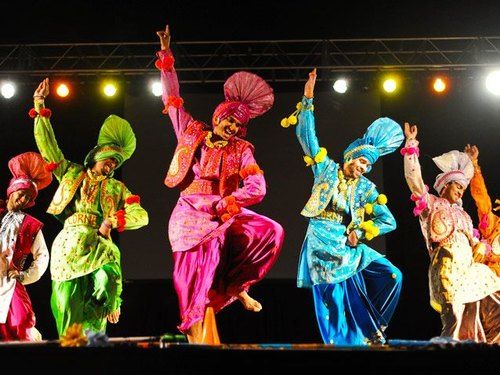 source
Bhangra dance was seen for the first time in the Punjab state of India and it is also called the folk dance of Punjab. Before British Rule in India, Punjab was a country at that time and it was also an independent country but in 1849 it was a part of India.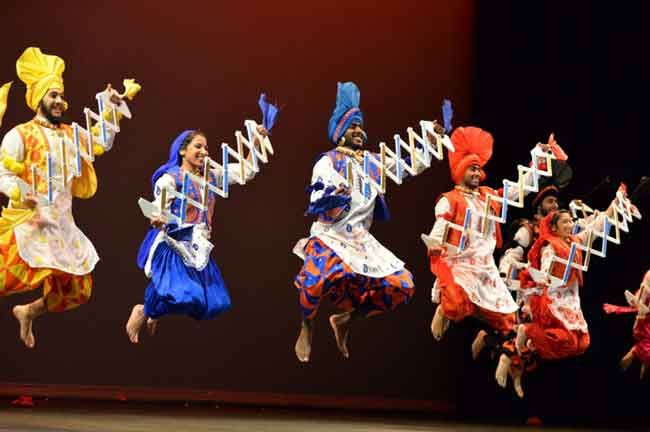 source
The Bhangra dance shows the reflection of Punjabi culture. this dance culture has a strong connection with Agriculture life. It was originally the dance of Punjabi villagers and Punjabi farmers. After the harvesting of wheat in the Vaisakhi season ( Vaisakhi is a festival that is celebrated traditionally in the Northern states of India ), peoples attend the festivals and dance to Bhangra.


source
After harvesting and working on so many wheats, when everything is completed, the farmers do the bhangra in this joy because they have completed the harvesting of Wheat. This dance was developed keeping in view the hard life of the farmer so that it can bring strength and joy to all of them. And now in this era, these people dance to Bhangra for Physical exercise and high-level workout because it takes a lot of energy to do that.
source link -: https://gurdeep.ca/bhangra/bhangra-history/
❤️𝒍𝒐𝒗𝒆 𝒚𝒐𝒖 𝑩𝒍𝒖𝒓𝒕 𝒄𝒐𝒎𝒎𝒖𝒏𝒊𝒕𝒚❤️
If you think that the post is over, then it is not because any post does not end without reacting. If you like my post then follow me so that I can follow you too, you can also vote and comment if you enjoyed reading my post.
Witness Link
https://blurtwallet.com/~witnesses ( Search - @iammufasa )
---
You can follow me on these websites also-:
I am MUFASA
See you after a break
SIGN☢️OUT
---
Posted from https://blurtlatam.com