The beautiful town "Banaras".
---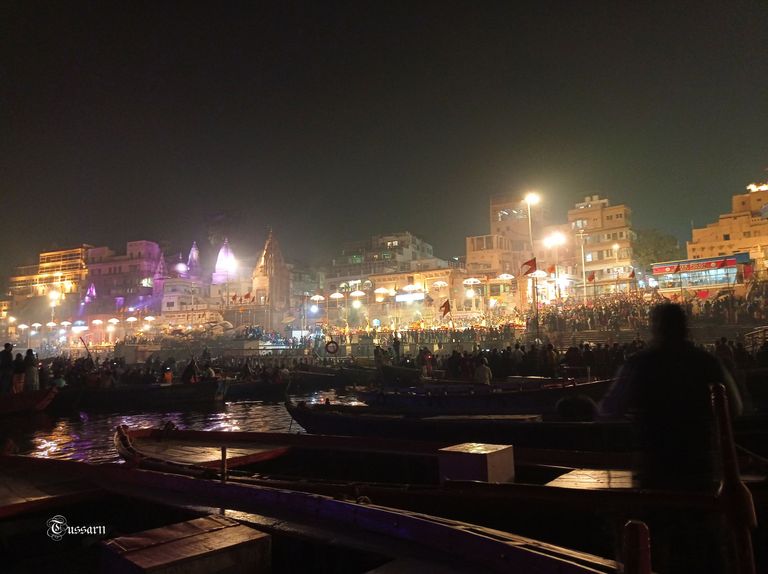 ---
---
Hello.
How are you all my dear friends? I hope you are all well. In today's post I have shared with you a few photographs of the holy town "Banaras". Banaras is thus known by three different names, the first being Banaras, the second Varanasi and the third Kashi. On the west bank of the river Ganga lies the famous Kashi Vishwanath temple dedicated to Lord Shiva.
---
---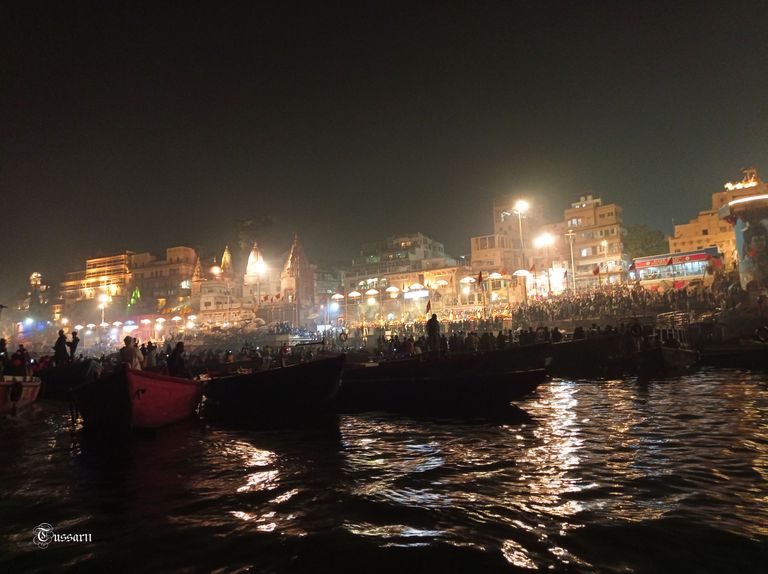 ---
---
Kashi is a beautiful town situated on the banks of river Ganga. There are 88 different ghats on the banks of river Ganga. To see them, you have to go boating in the river Ganga, which is a must do if you come to Kashi. Among all these ghats is also Dasashmegh Ghat. Ganga Aarti of Dasashmegh Ghat is world famous. People come here not only from India but from all over the world to watch Ganga Aarti on this Dashashmegh Ghat. We also took advantage of this arti from the boat. Thousands of people flock here during this Aarti time. This Aarti is so divine that you will never forget it. The first three photographs here are taken during Ganga Aarti. This Ganga Aarti lasts for about an hour. Which is performed by 9 main Brahmins with 50 ghee lamps. Devotees also participate in this Aarti with lamps. Indeed a supernatural atmosphere is created at this time. Which cannot be described.
---
---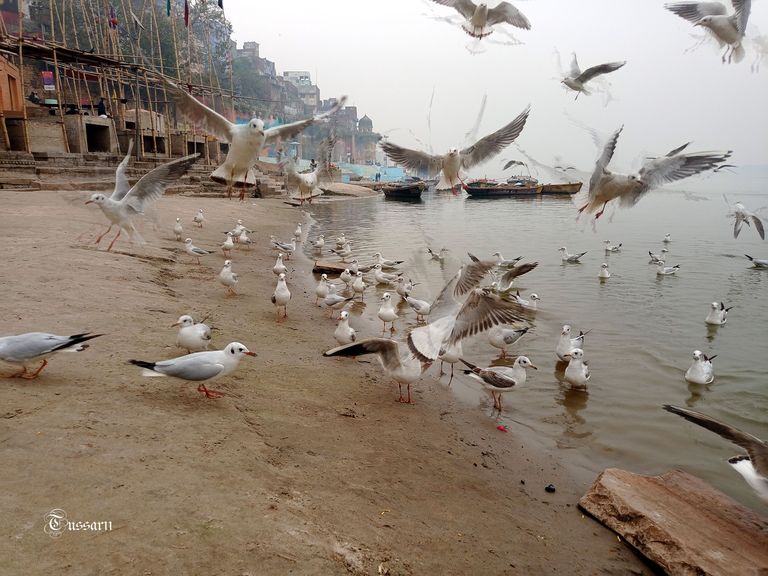 The next day we went to visit the ghat on the banks of river Ganga in Kashi again. We spent time from morning to noon visiting these different ghats. During this time we sailed again and visited all the ghats.
---
---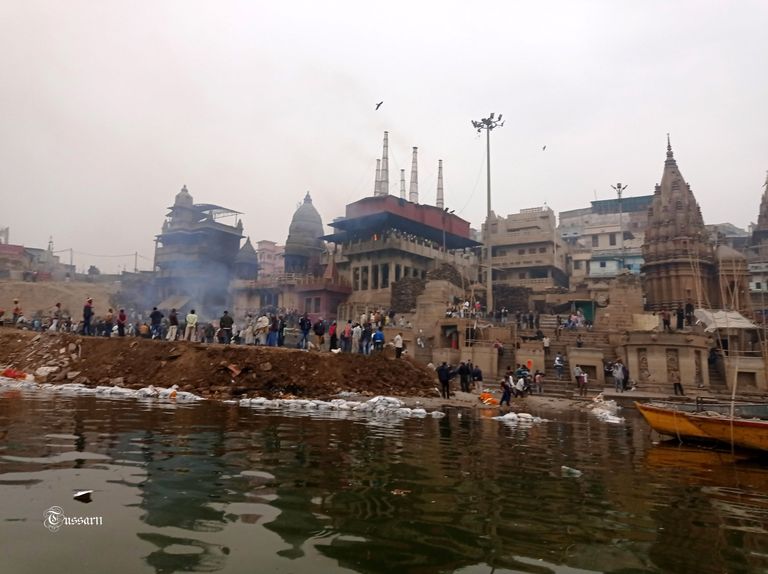 ---
---
One of the famous and sacred ghats is Manikarnika ghat. The significance of this ghat is that the funeral rites are performed here according to Hindu rites. It is said that cremation continues 24 hours a day. This is a holy place for Hindus. There is a saying that while Lord Shiva was taking the burning body of Goddess Sati to the Himalayas, many parts of Goddess Sati started falling on the earth. Lord Shiva established Shakti Peetha at the place where the pieces of Goddess Sati fell. Mother Sati's nose ornament fell on Manikarnika Ghat. So this place is the most sacred and the most mythical.
---
---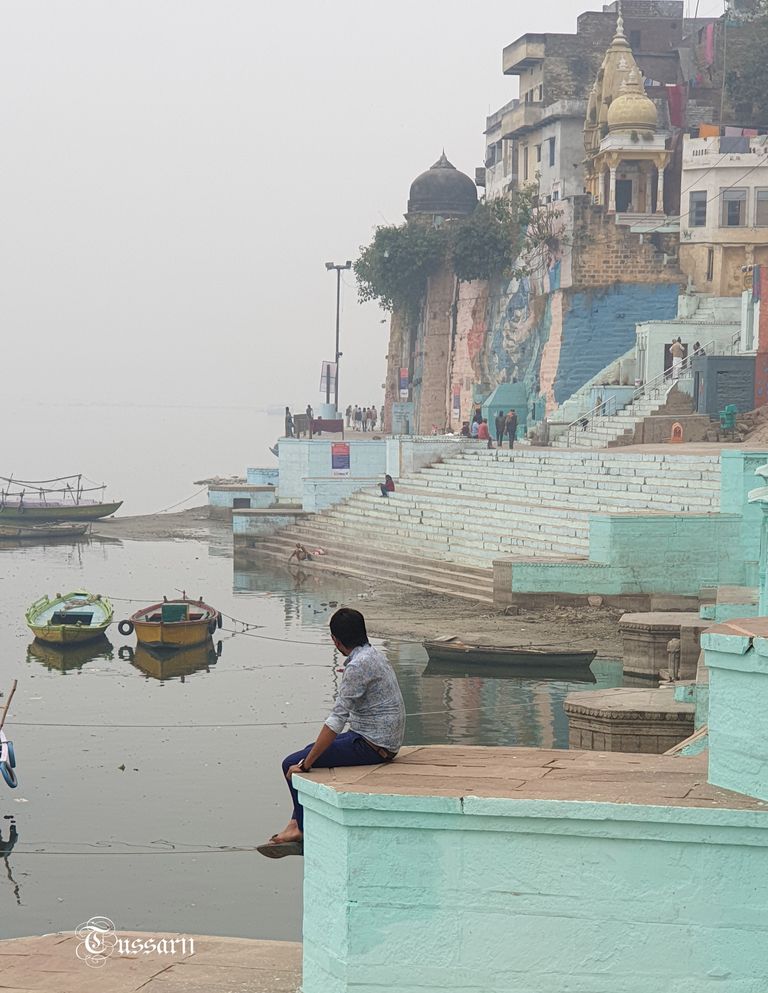 ---
---
In the same way, all the ghats have their own different story. Thus Kashi is also known as the city of ghats and temples. These ghats are mainly used for bathing and worship. People come here from far and wide to take a dip in the river Ganga. The river Ganga is counted among the holiest rivers in India.
---
---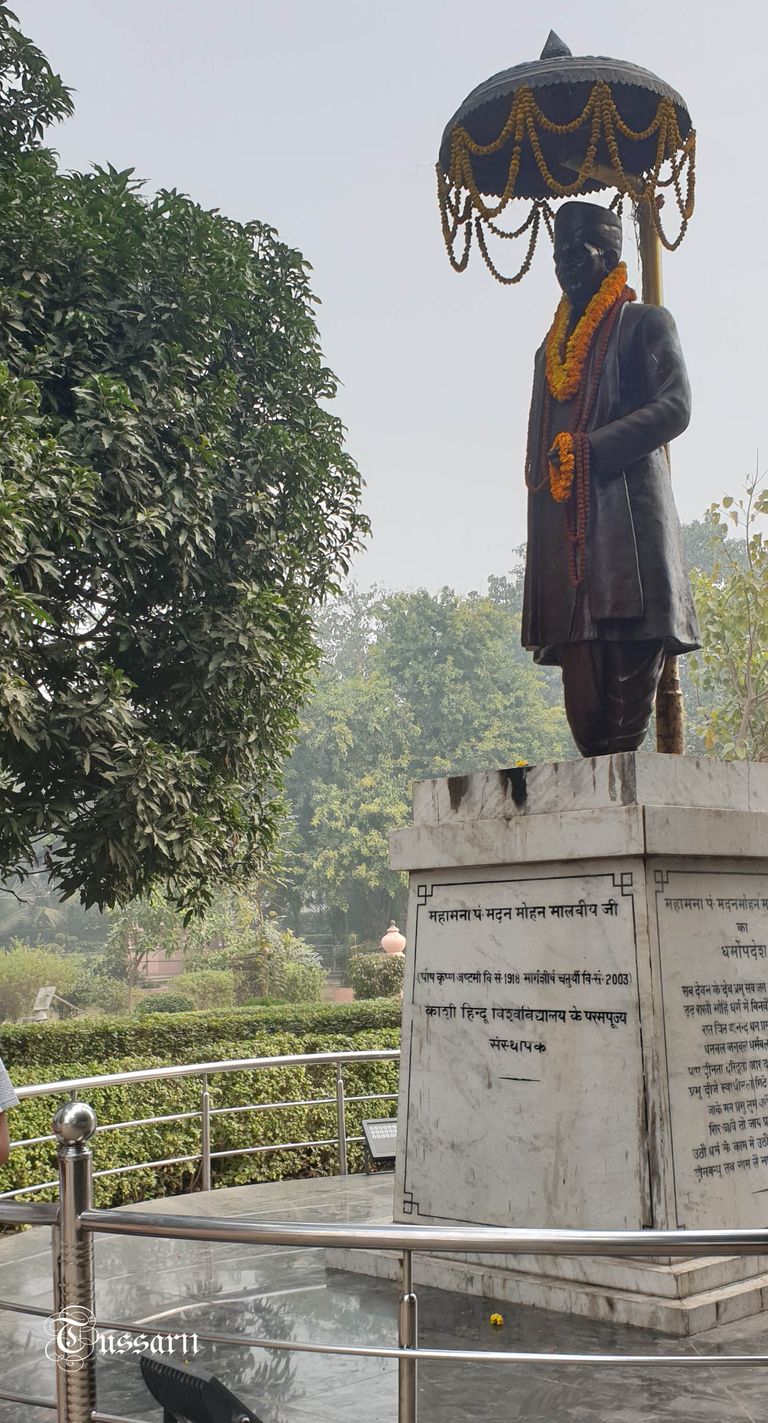 ---
---
Now in the afternoon we went for a walk in Kashi. Banaras Hindu University in Kashi is one of the largest universities in Asia. Whom we visited. Madan Mohan Malaviya founded Kashi University for the welfare of the country despite being a foreign government. Banaras Hindu University is spread over 1300 acres of land with a magnificent and beautiful temple. I have shared all these photographs with you here.
---
---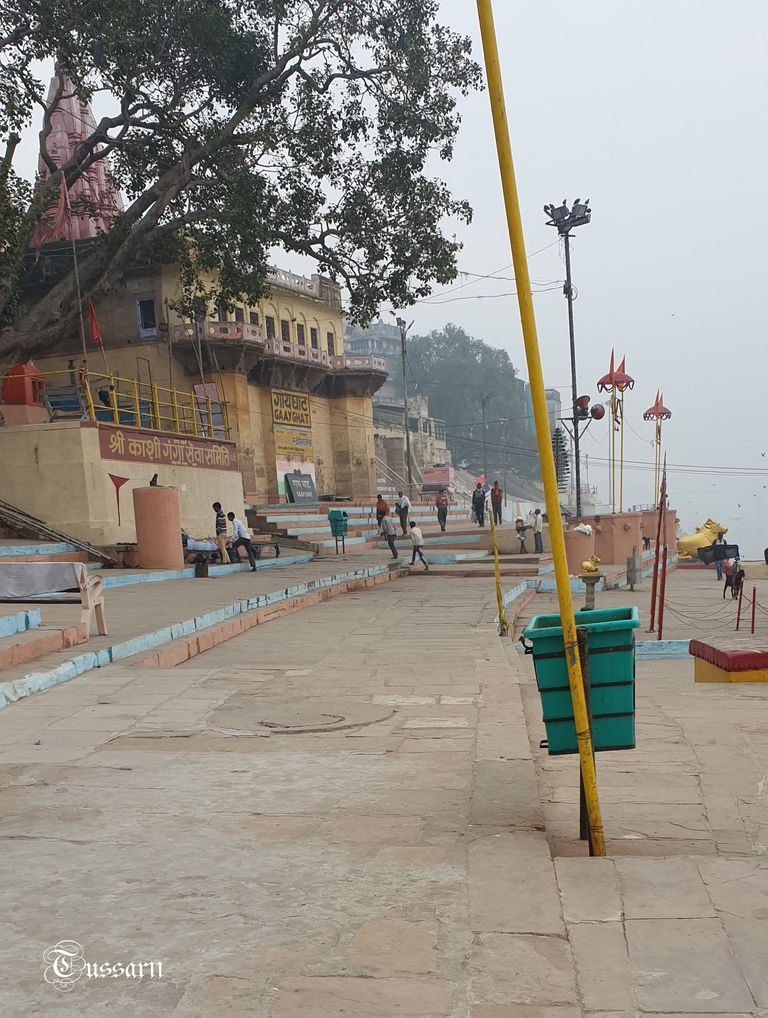 ---
---