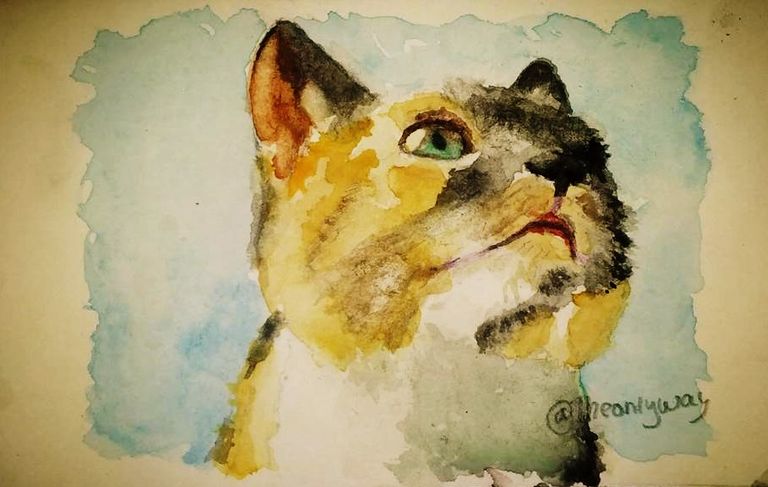 ---
I greet you today with some new watercolors to share with you.


The reason why a young neighbor who has a very naughty Calico cat enters the other neighbors' apartments to look for food.


Calico cats have this characteristic of three colors white, black and orange, it is not a breed of cats it is a type of fur


As a curious fact, I could see that these animals with this colorful fur are very loved in Japan, they named a Calico cat after the head of the train station of a Japanese town.


Below I show you a photographic sequence of its preparation.
Image 1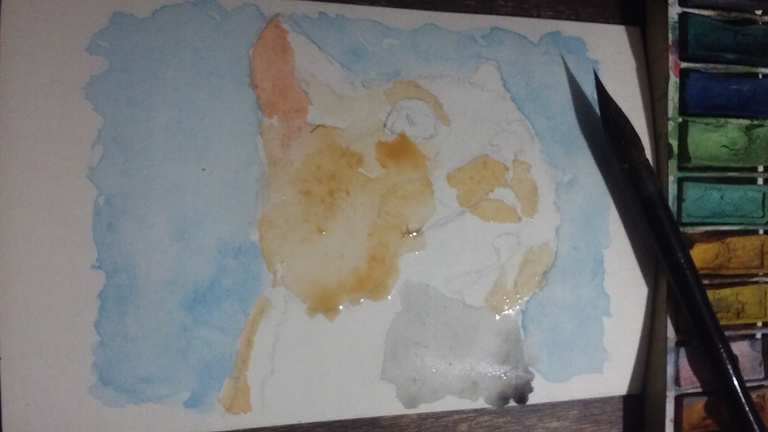 Image 2
Image 3
To make this painting, use the following materials and tools:
Materials and tools
.
A piece of cardboard.
Pencil No. 4H.
Brushes
Watercolor
Reference Image