This is my BlurtArt for today's #colorchallenge
Monday Red
This is from an Abstract painting I am working on.
I am going to start making NFTs and posting them here also since it looks like that's the latest crypto craze.
I will definitely need to buy more Ethereum for all the Gas fees.
But I guess Ethereum is pretty cheap right now. At least compared to a few weeks ago.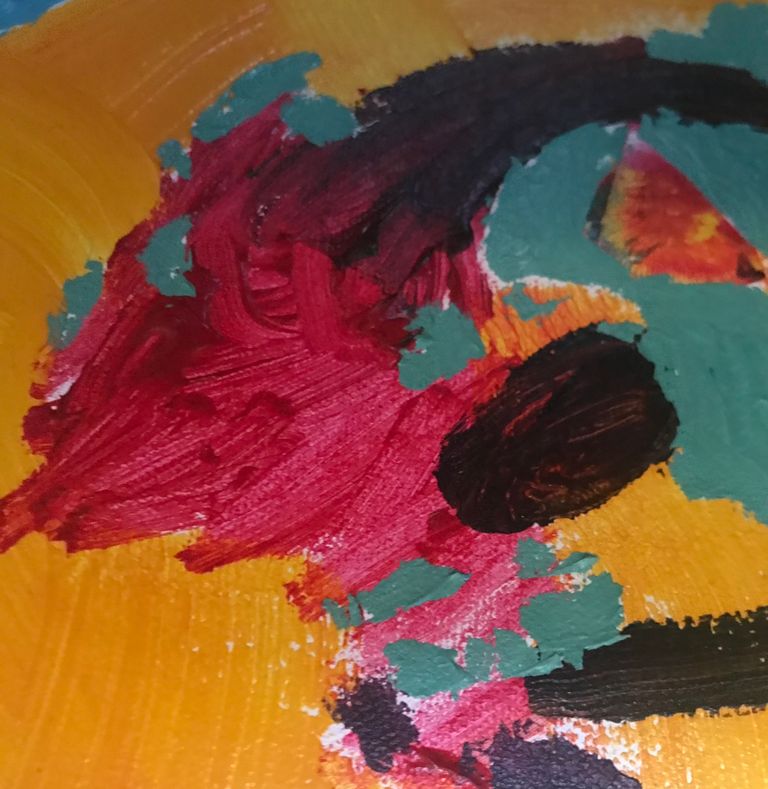 Red storm.
4' x 4' acrylic on canvas