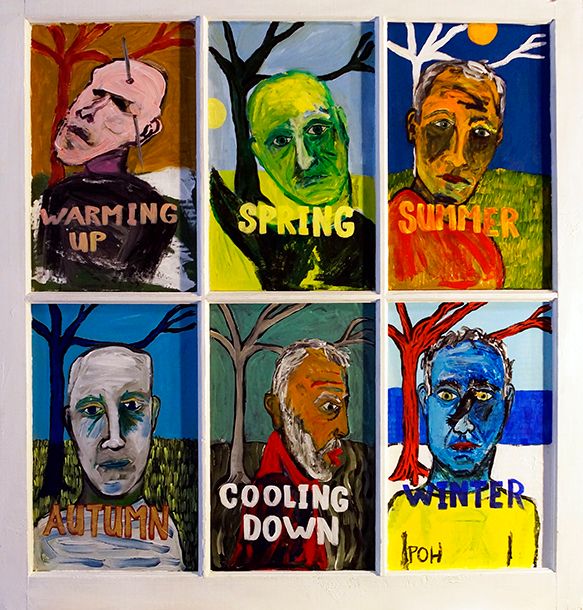 Always Six Seasons at the Table for the Magnanimous Narcissist 2017. Acrylic on old wood window, 36 x 36"
Kurt Vonnegut wrote about how his, and coincidentally, my latitude is not made up of four seasons. He added two more—the warming up and the cooling down. At 43°N we are currently suffering the "pike through the head" season. All is gray, wet, cold and frown-inspiring.
I will get through eventually. Spring is inevitable. Meanwhile, please be patient with my posting. I am such an April bore!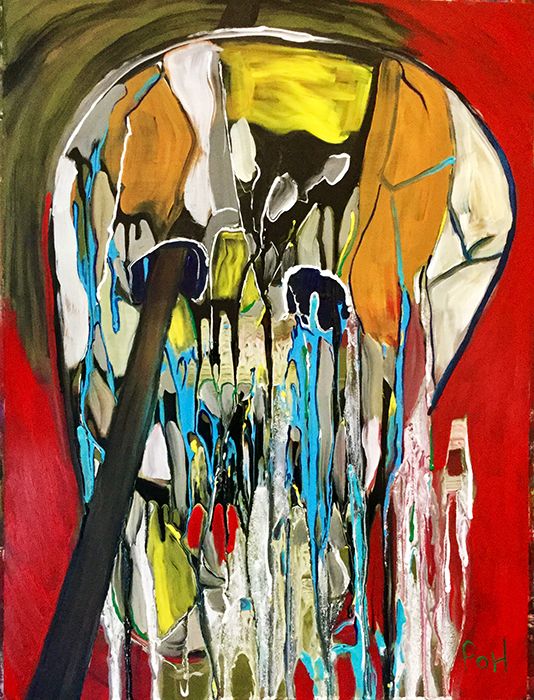 I Am a Real Bore 2018. Acrylic on poly (methyl methacrylate), 18 x 24"