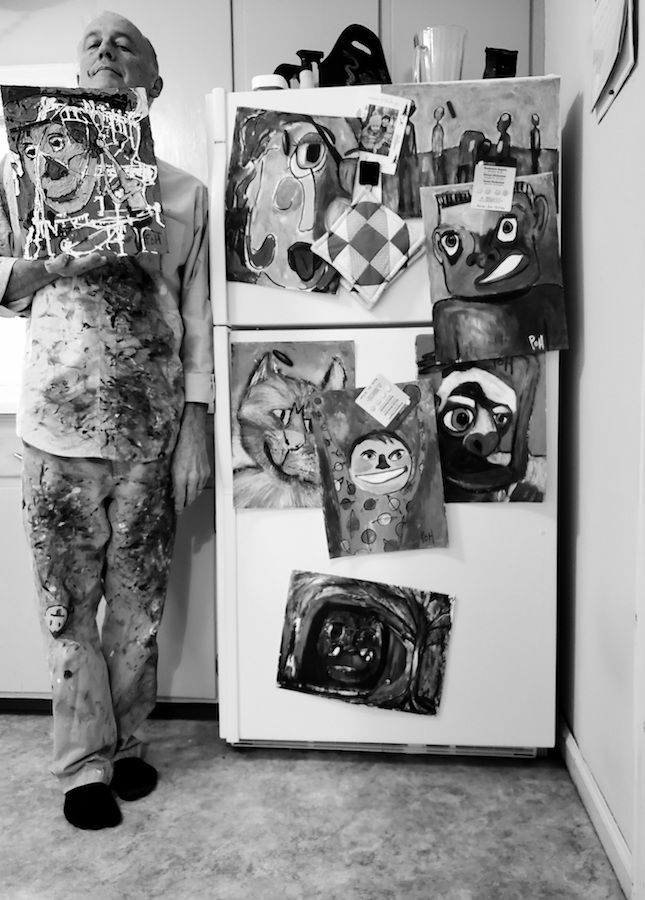 21st Century Adult American Painter
Another strange week. I think I am the embodiment of a hibernating woodchuck, opening an eye to peek out the ground hole, not liking what he sees, and going back to sleep. I want Spring, but I want it now, in full bloom. The warming up time is an oppressor season of tease and disappointment. Just one flower not a crocus, please. I want to clack my claws and it be May.
Meanwhile, three paintings from the past two days and a partial look at my ground hole waiting for the warmer sun.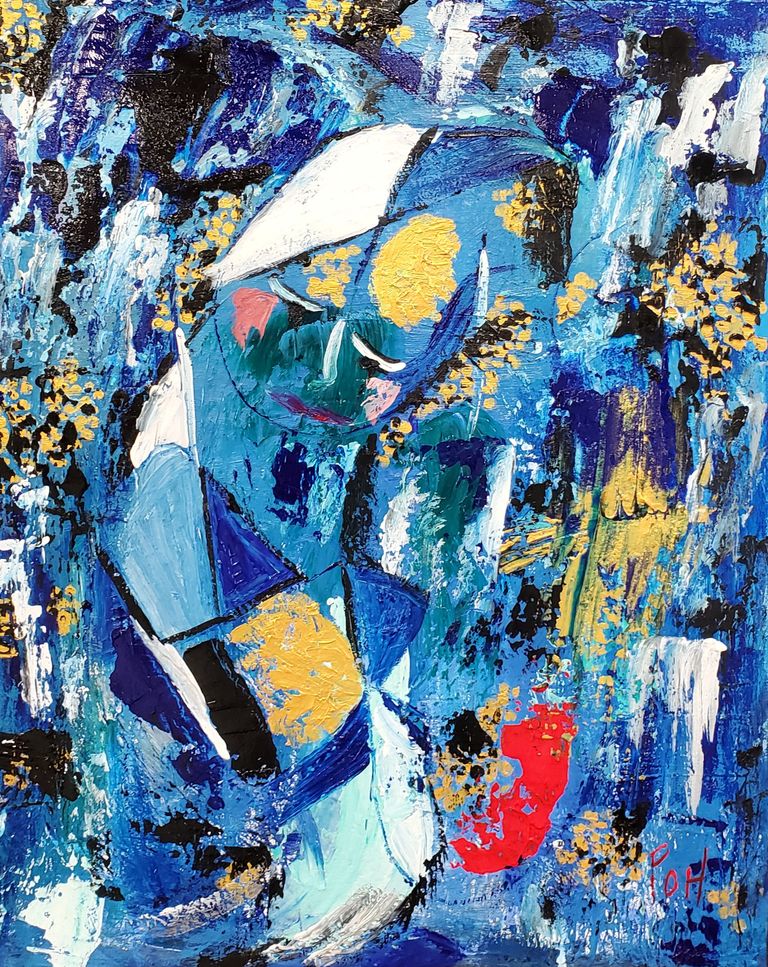 Hangover Painting 2022. Acrylic on canvas, 16 x 20"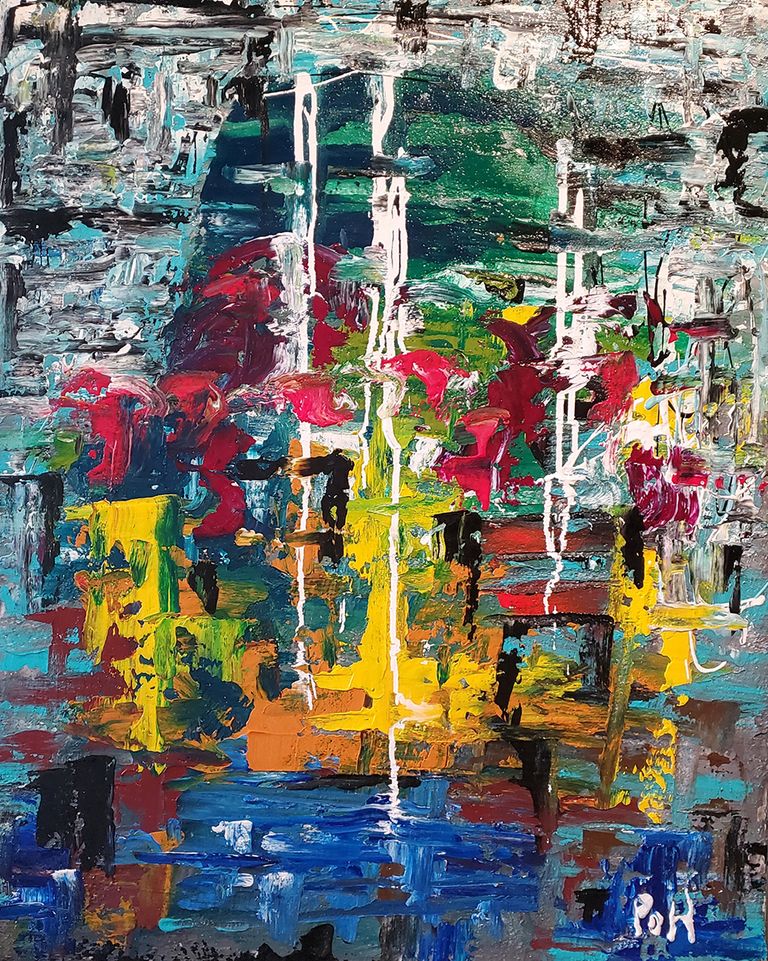 Target® Painting of a Profound Concept 2022. Acrylic on canvas, 24 x 30"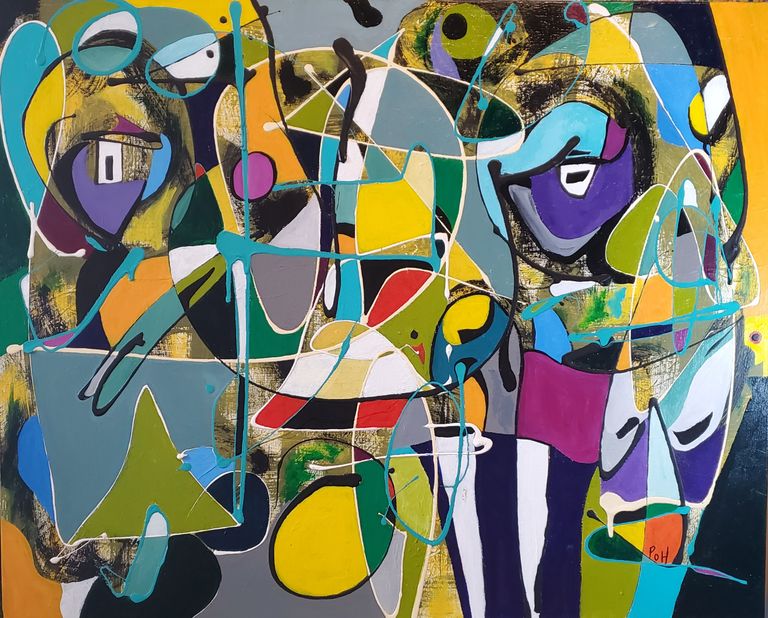 Nothing New Here Besides Maybe Those Purple Bags 2022. Acrylic on canvas, 30 x 24"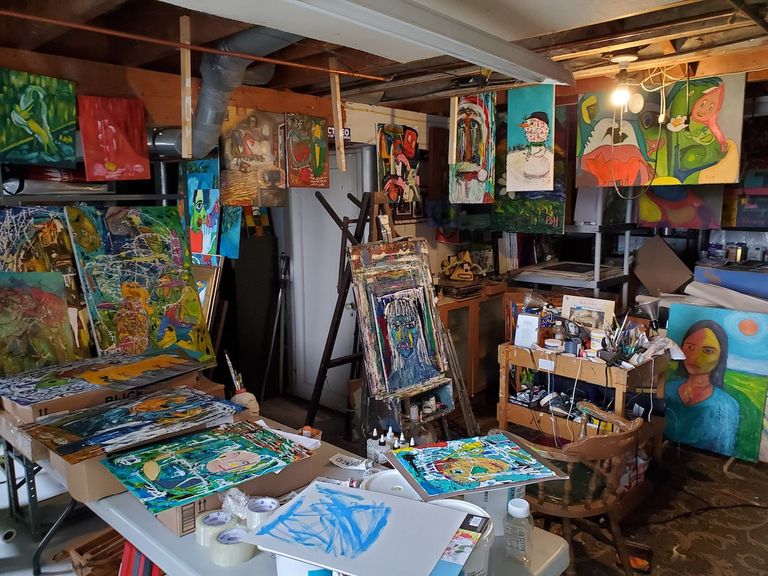 Hibernation Den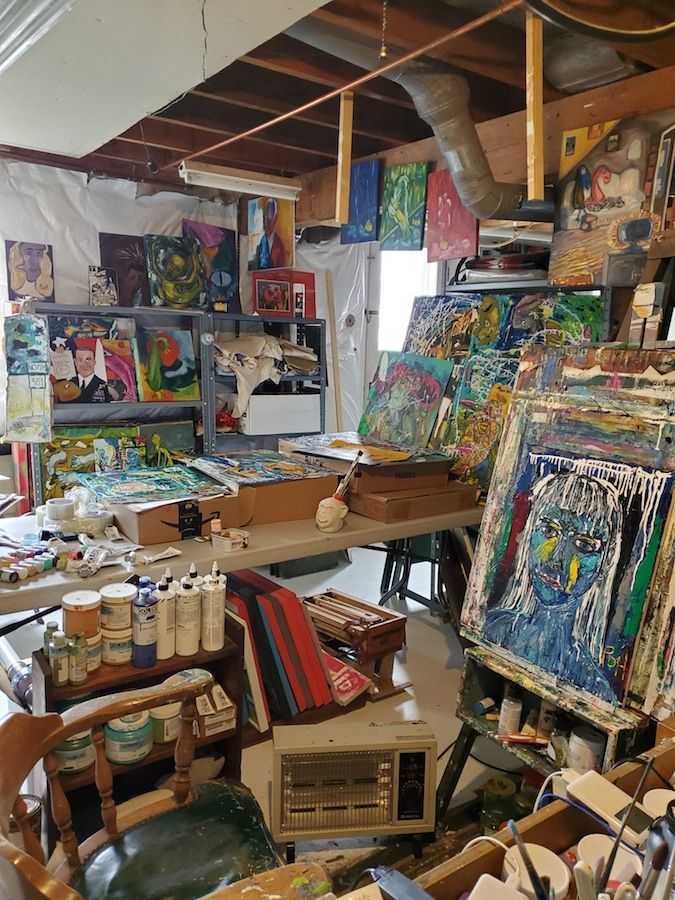 Oh bother. Still not Spring. Back to sleep/work:)