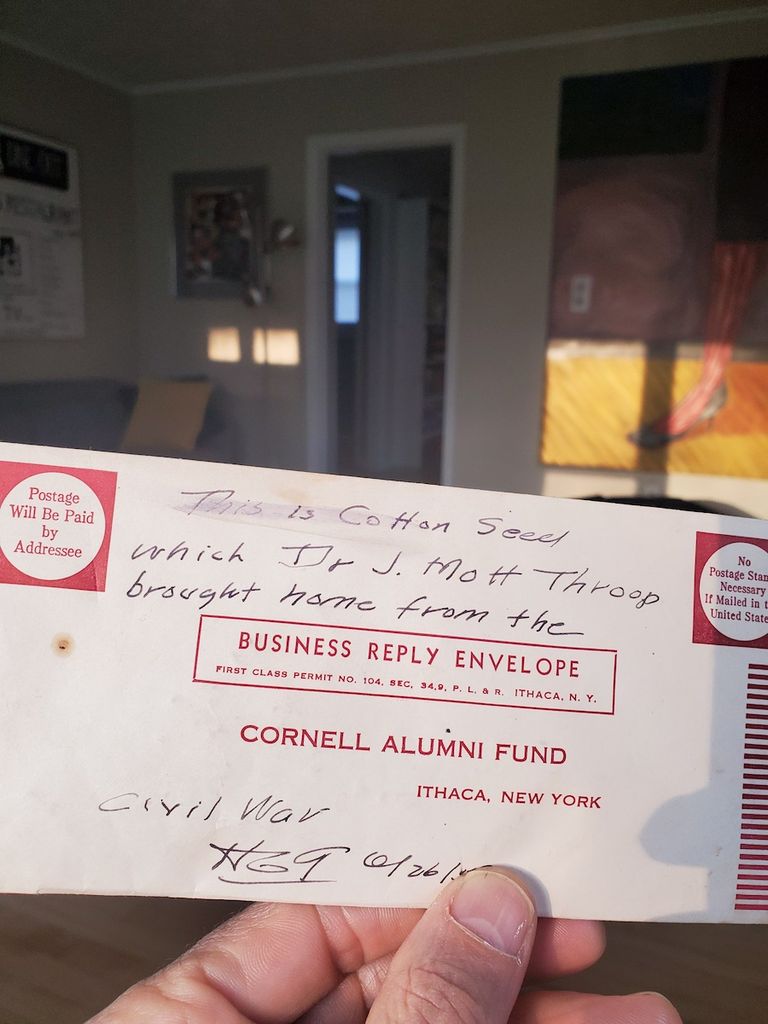 Found this sealed envelope in a pile of family records. These are cotton seeds my great, great grandfather, J. Mott, brought back from Civil War, and gave to his son Henry.
I will plant a few. If they sprout, I will freak.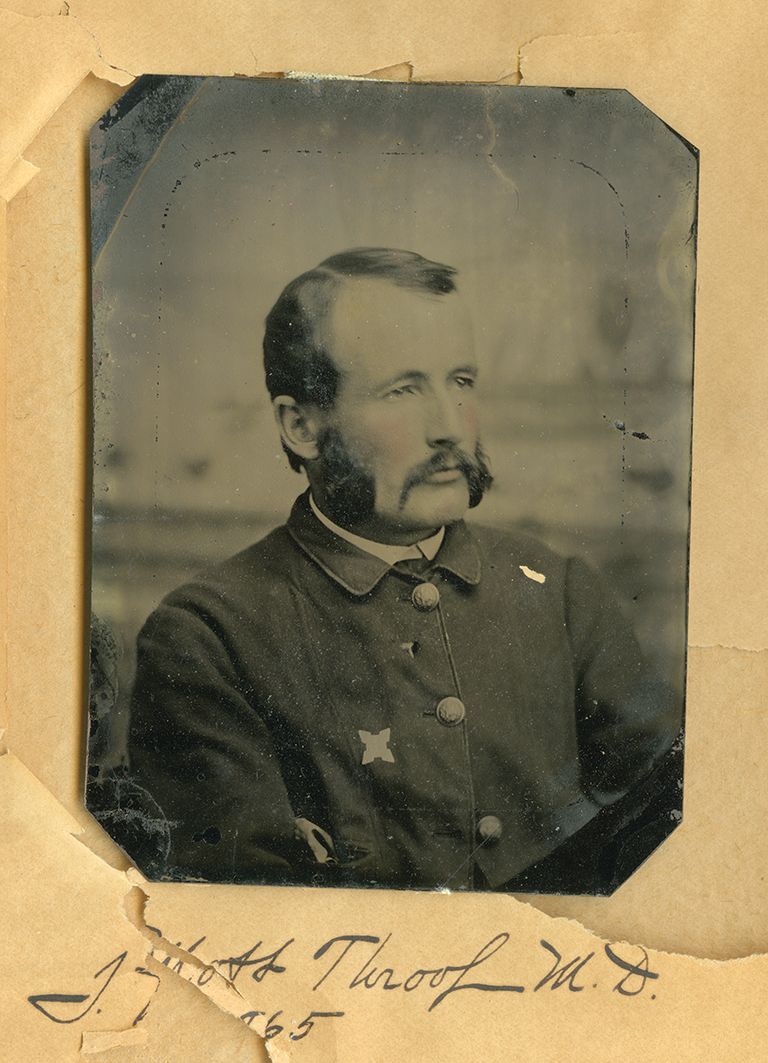 Great Great Granddad, J. Mott Throop—Union surgeon and seed collector 1865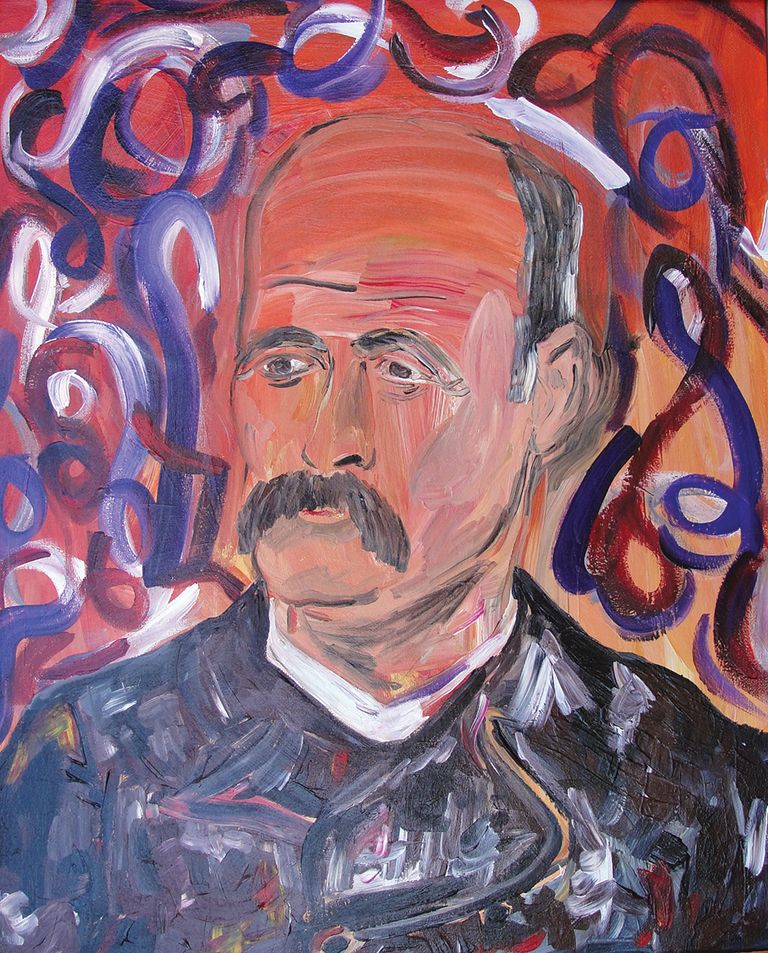 J. Mott the Country Doctor, (1838 - 1889) 2012. Acrylic on canvas, 16 x 20"
(I threw the painting in because I wanted to tag #blurtart. Keep it all on the level.)