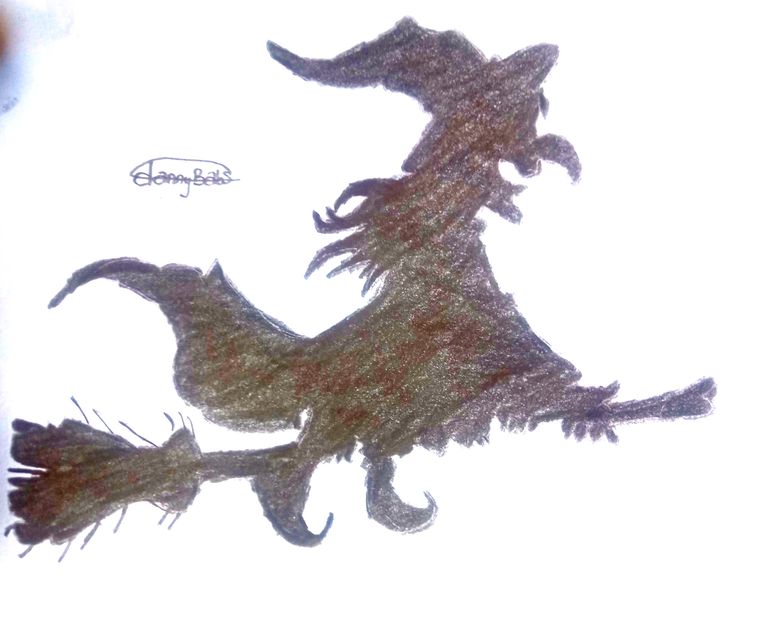 Hello friends, I hope we are good?
Today I will be sharing with an old drawing I did of a witch flying on her broom stick. I really don't know where the story started from, that a witch needs a broom stick in other to fly, it is assumed that the witch sits on the broom stick and then she flies, the stick serve as her car, which also has breaks and other element of a car. I'll just take that as a myth, because i think it is just a customary tradition or a myth. But I really like the concept because it still reflects our everyday life in the process, which doesn't leave any detail behind.
The drawing procedures are below:
It's a pencil drawing.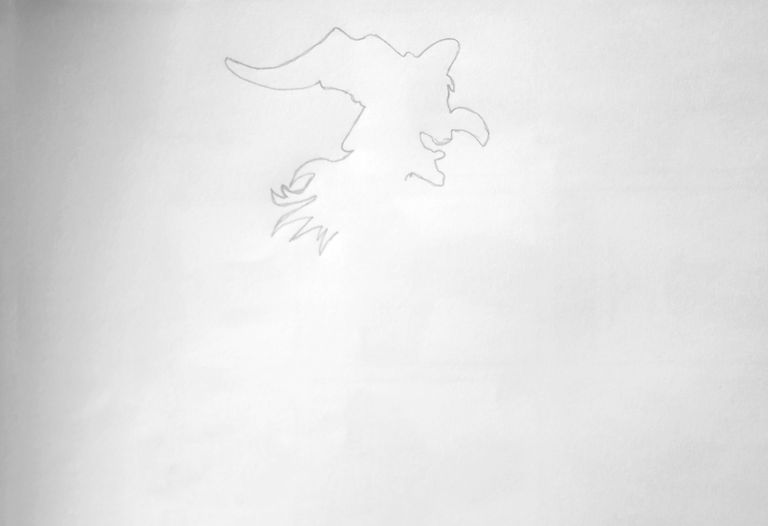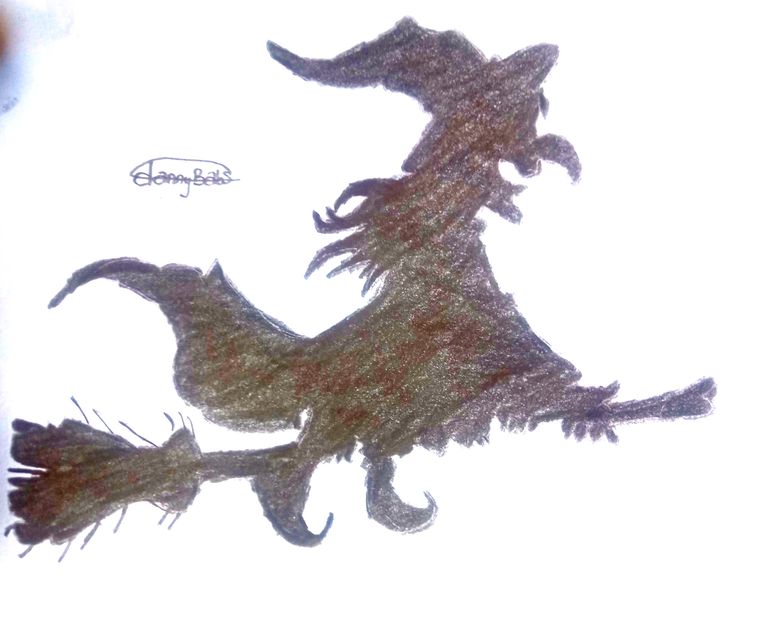 There you have it friends, thank you for your time.