Hello everyone and welcome to my blog at this hour. I keep wondering why human beings are so wicked and heartless. The heart of man is truly wicked and I think age doesn't determine if you are going to be wicked or not. It takes self discipline and the ability not to be attracted to other people's properties or wealth to stay away from wickedness. Sit back, relax and enjoy all that I have packaged for your reading.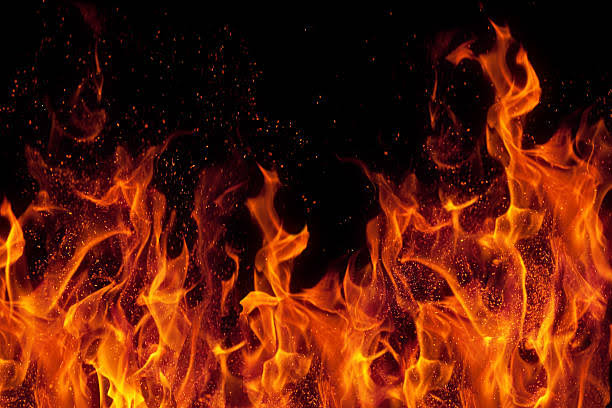 source
About two weeks ago there was a report going around in my city about a big mall burning to ashes. It was reported that before the intervention of the fire service the building has almost burnt to ashes with lot of products in their. The cost of all that was lost was amounted up to 5 billion naira ($12,179,360.00).

Daily Trust/source
Investigation have been ongoing since then and the result of the investigation is that that a 9 year old girl was the culprit. She was caught on camera lighting a gas cylinder in the mall with fire and that was the beginning of the fire outbreak. The CCTV clearing showed her at the moment she committed this crime.
Hmm, a 9 year old child!
But, she's a child... She doesn't know what she's doing??
The above quoted question would be the opinion of so many people. I feel she knows every bit of what she did. She located the area where fire can be generated quickly, lit and exited the location immediately. It looks pre-planned.
But, what's the motive?
A lot still needs to be unraveled!
All contents are originally written by me, @williams-owb
ABOUT THE AUTHOR
Williams Oluseyi is a Linguist by discipline from one Africa's Most Prestigious Citadel of Learning, Obafemi Awolowo University. He developed interest for blogging at very early stage which motivated him to study English Language in College. He is a prolific writer, an inquisitive and judicious reader, to say the least. To get his daily bread, he is currently working in a Logistics company in Nigeria.

Thanks For Reading My Blog Post 📝📖🗒️
Follow me on REDDIT
CAMERA SPECIFICATIONS
6.0"
1080x2160 pixels
Vote, Reblog, Follow
Let's discuss in the comment section