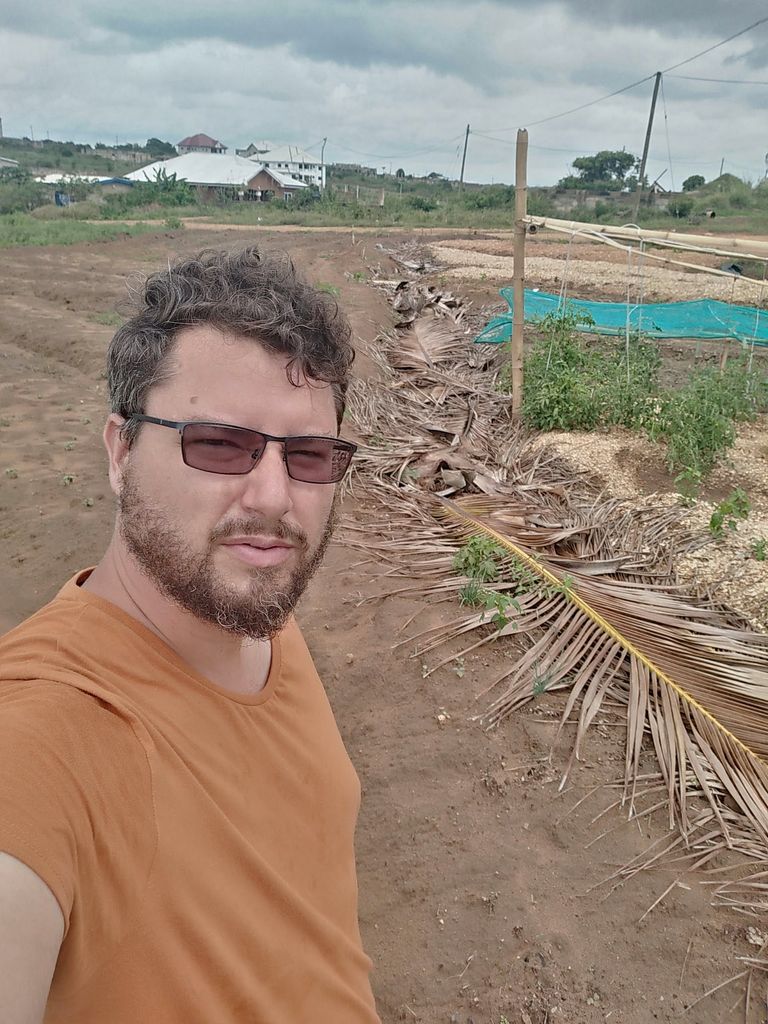 So it has been about 2 weeks again since I last gave and update on my farm project and life at at the resort as the manager. From the business aspect things have been good, just some isolated issues to deal with as we go. I will post on 2 of these soon, one about a drowning and then another about snakes on the power lines.
But today I will be a little bit more general in my ramblings.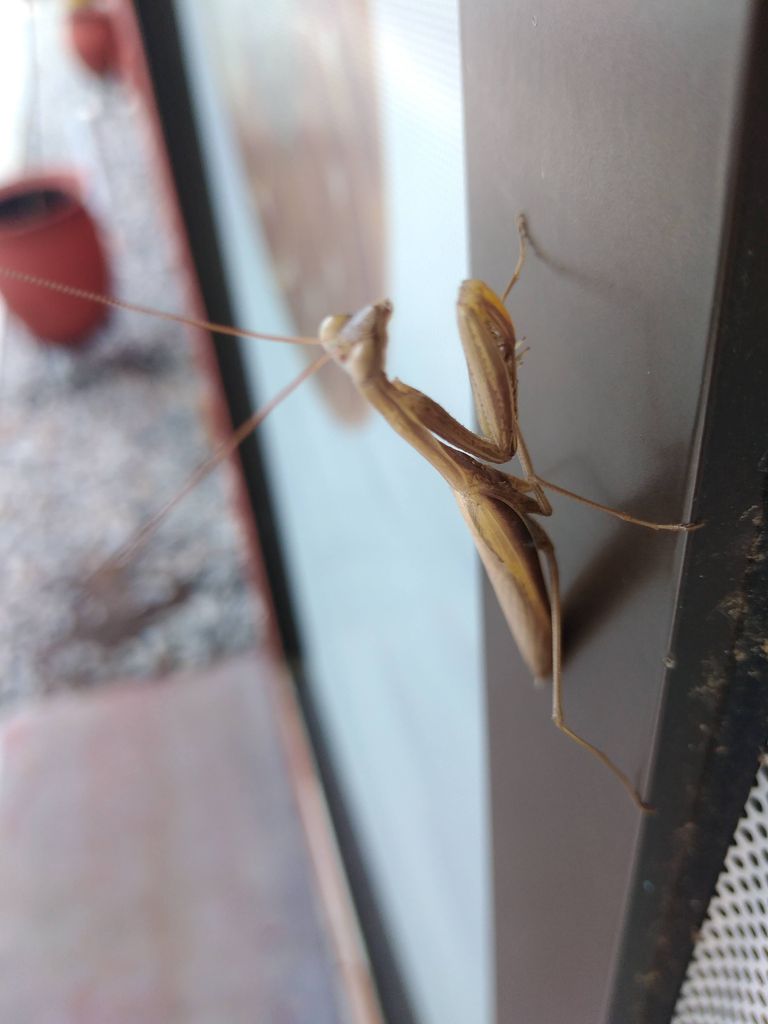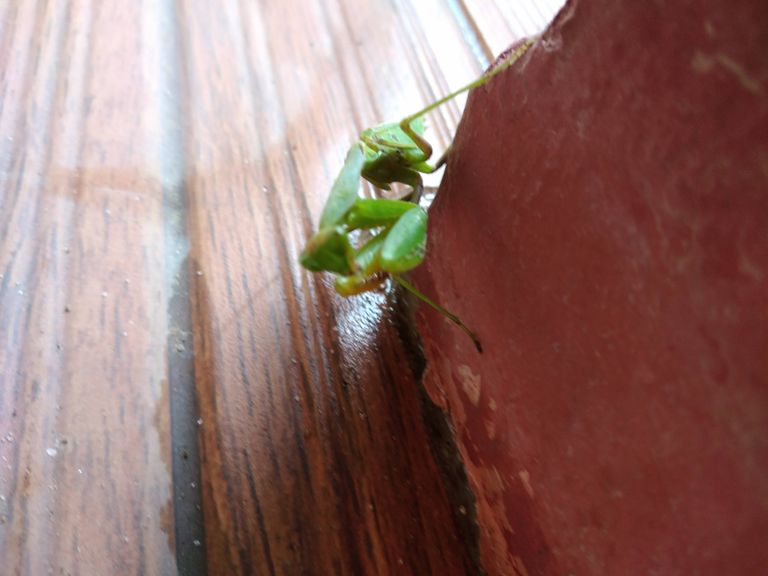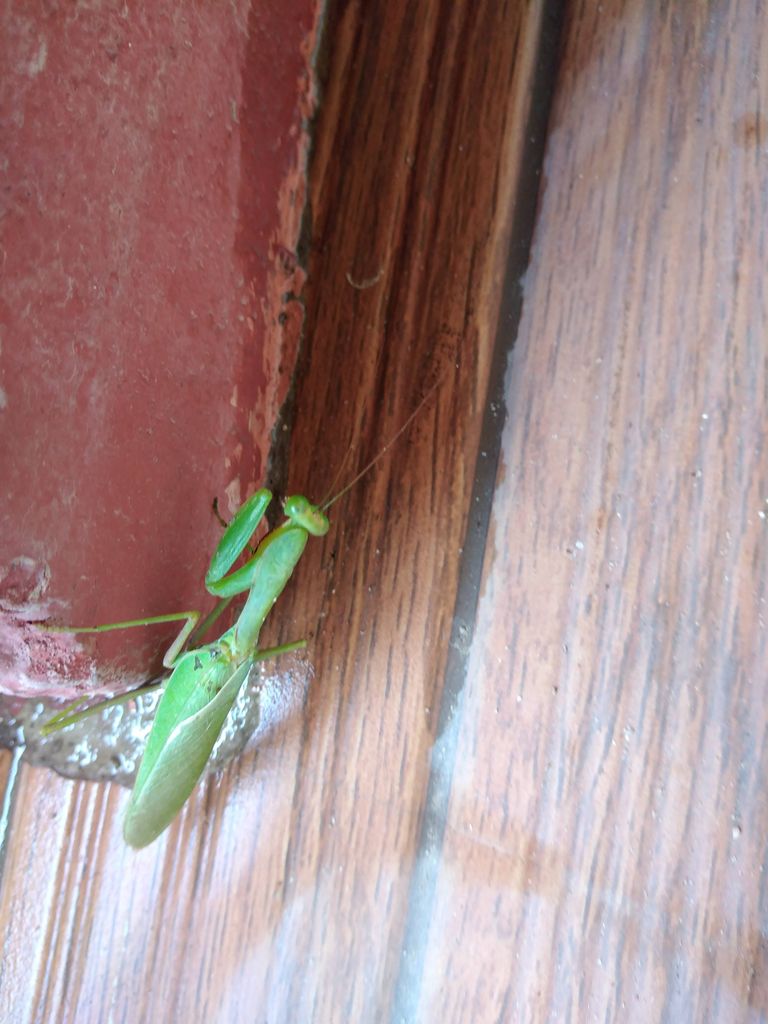 On one of my last posts I mistaken a Praying Mantis as a stick bug because it was brown and more slender I have now seen another brown one and I also saw a brilliant green one that I am more familiar with.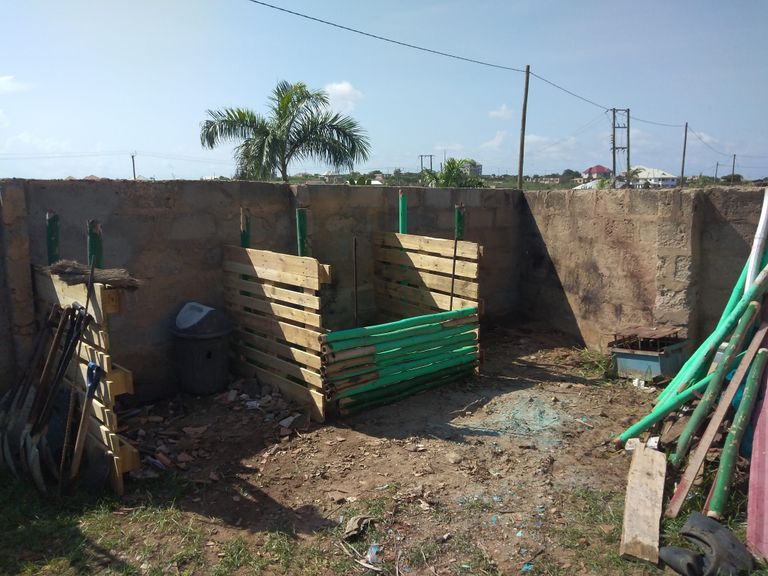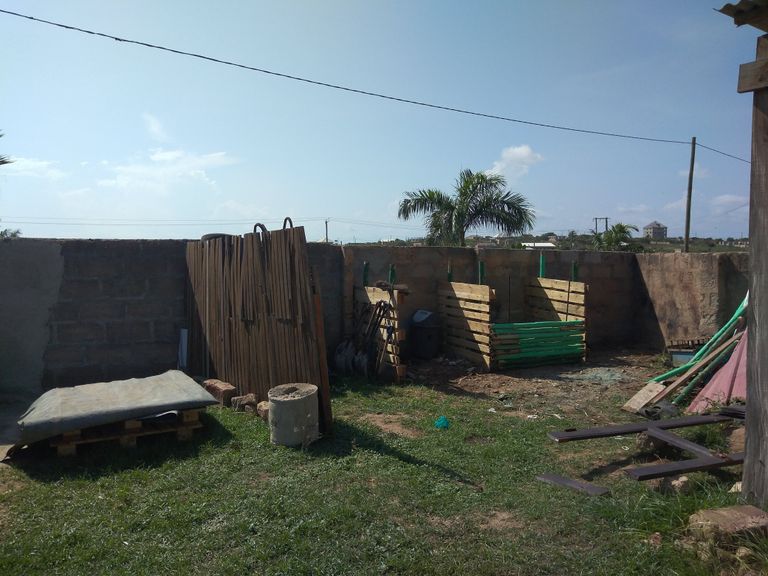 The hotel staff have one corner near the gate where they just pile the rubbish along with yard litter, plant matter, coconut husks and everything else to be hauled away every 2 weeks. The mixing of the trash and organic matter has really been bothering me as I would love to have some nice dark compost on the farm so I took it upon myself to work out a little bit better of a system. I got some pallets in town and made 3 stalls, one for trash, one for compost that will be used regularly and one to turn the compost in and let it sit for longer if more storage is needed. I think I will use this 3rd stall also for more of the brown yard waste and periodically haul it out to the farm for mulching of the swales.
I now need to work on signage and training for the kitchen on what goes into the compost. We also need to get some large garbage bins to keep the trash even more collected.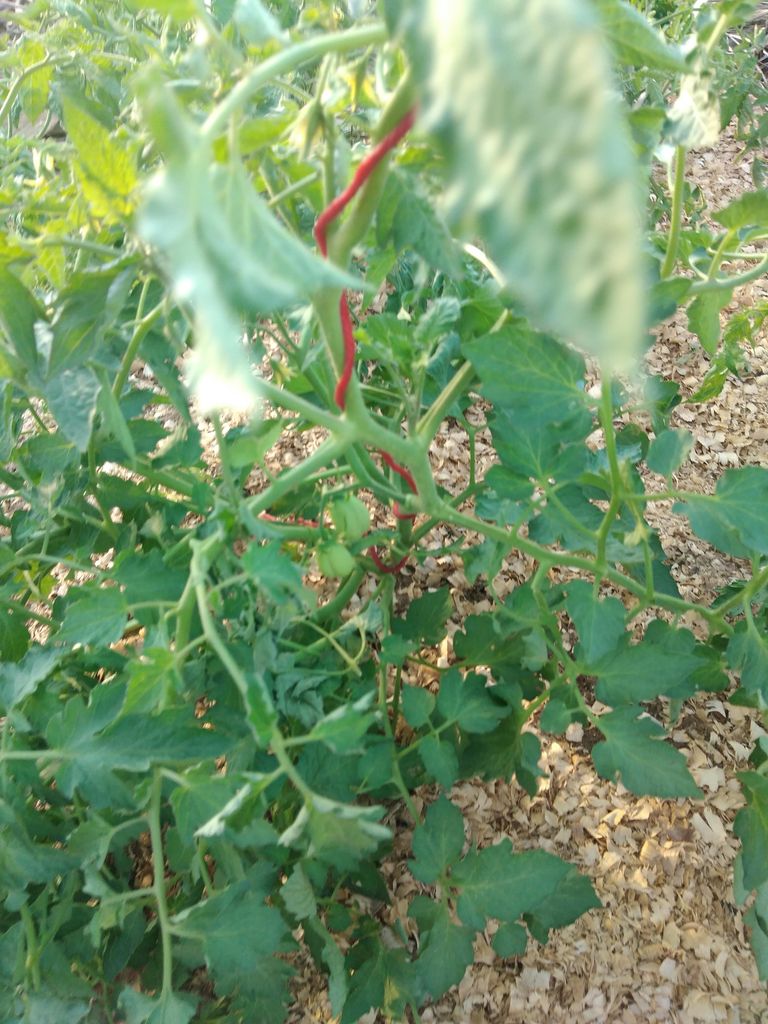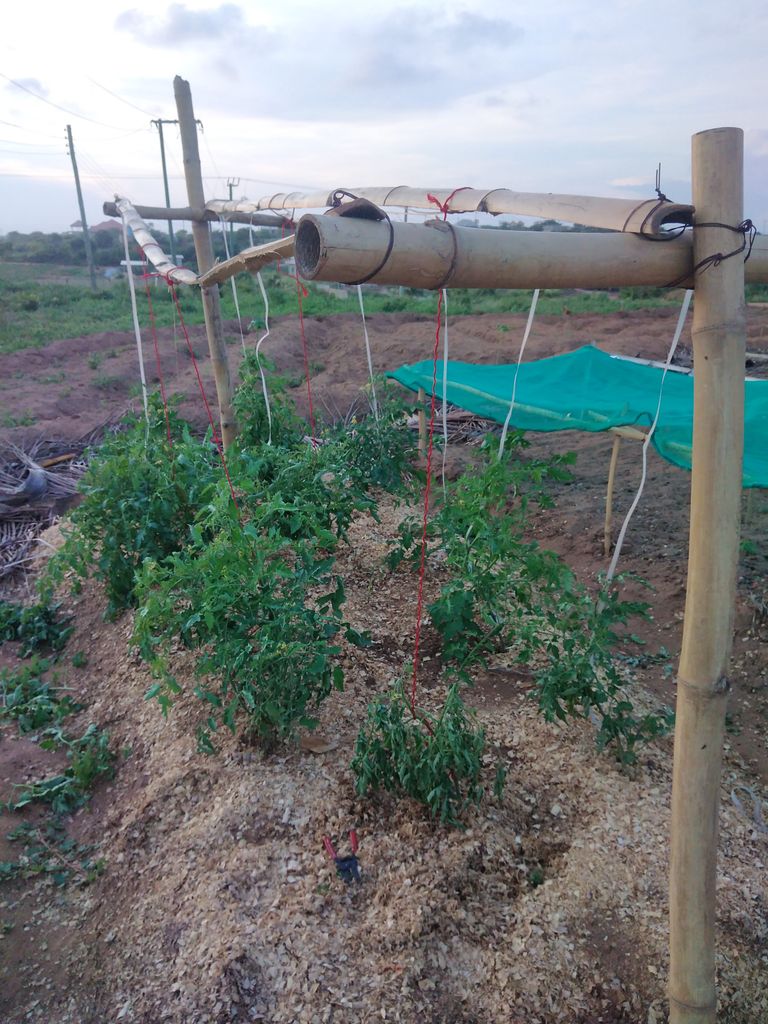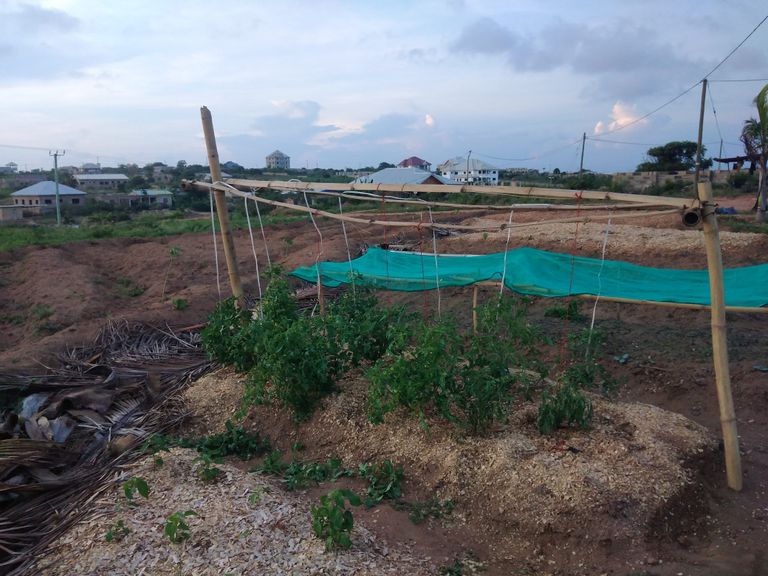 The tomatoes on the farm are starting to produce so I built some support for them.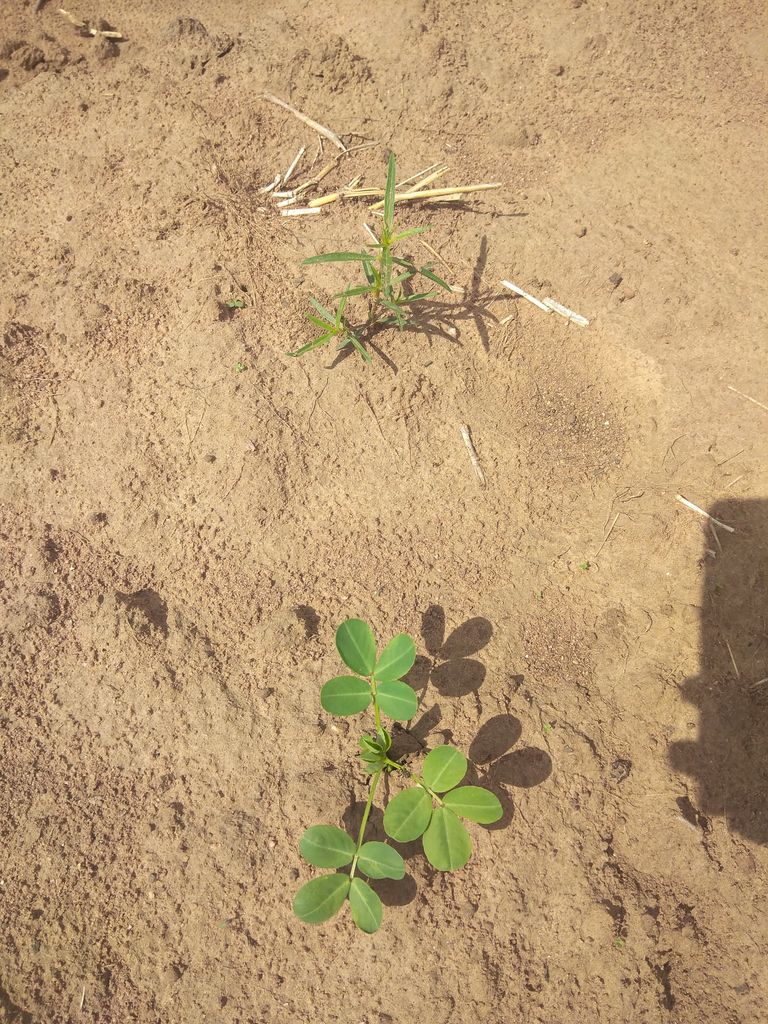 Bambara bean at the top and peanut at the bottom.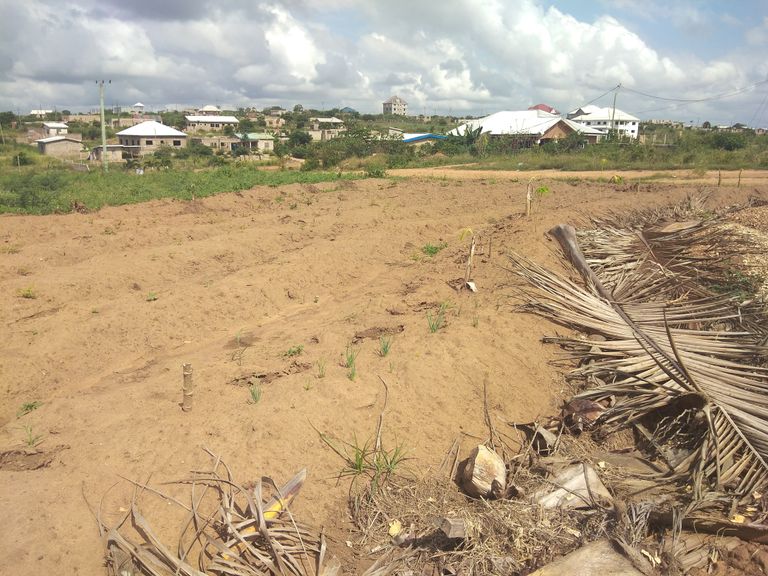 Onions and the rows with their small seedlings coming up.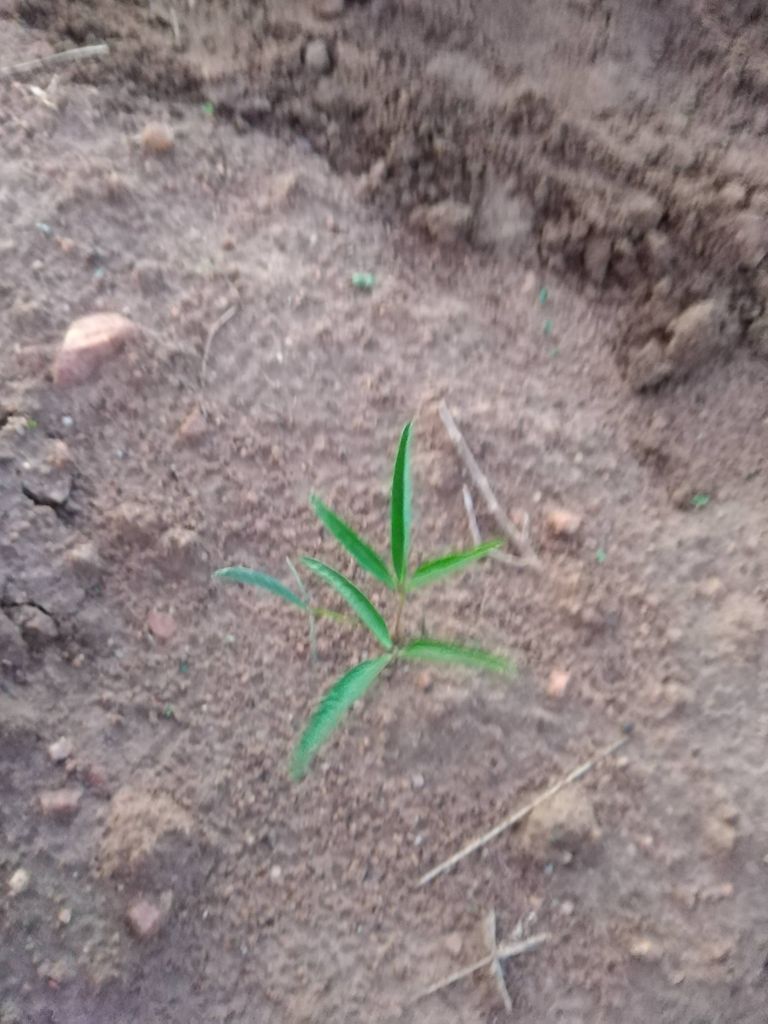 Below the first swale has now been fully planted with Okra, Peanuts, and Bambara Beans (similar to chick peas)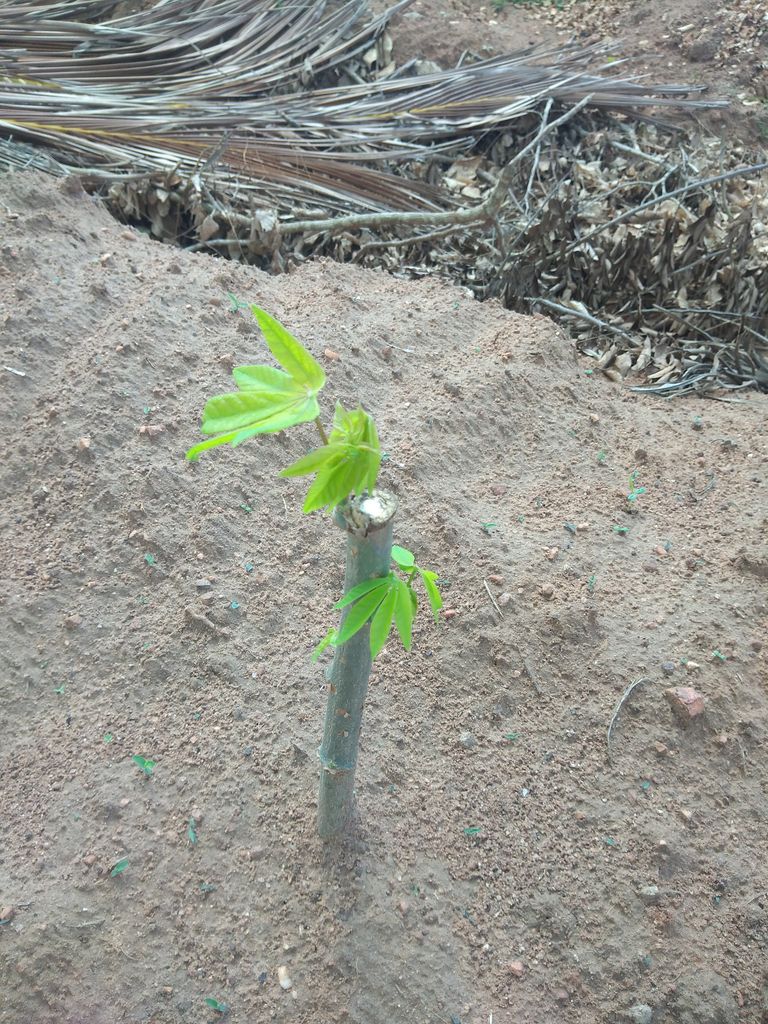 I put 4 cassava sticks in the ground a week prior to this picture and they are already sprouting new leaves and starting to grow.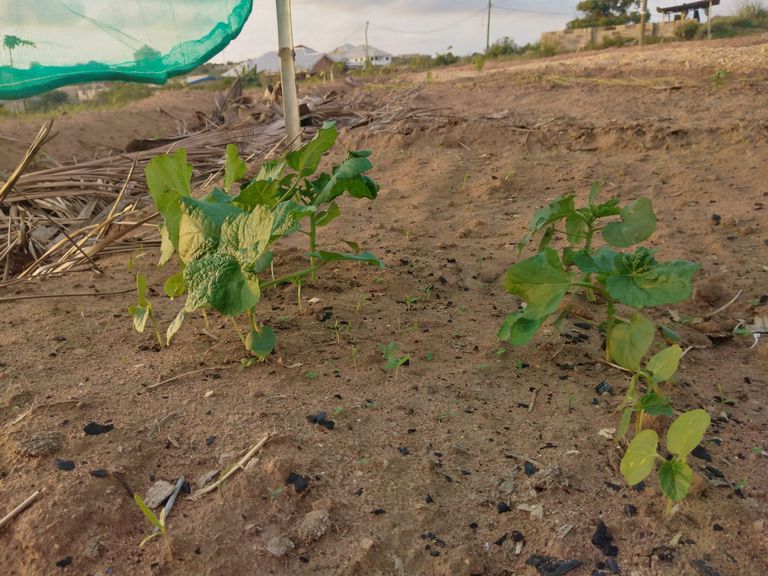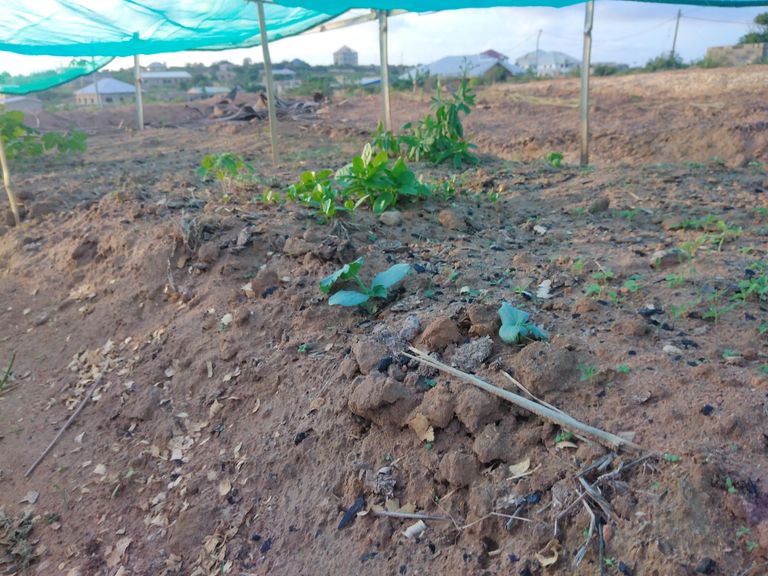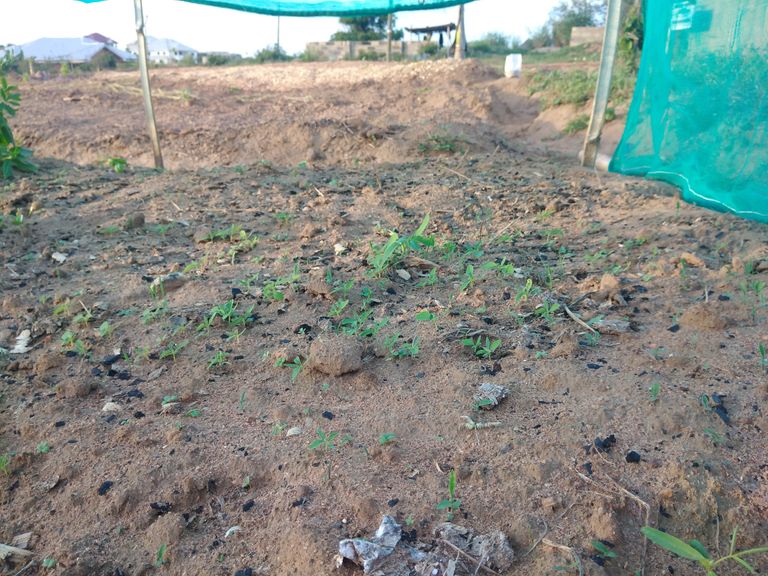 The seedling bed is really starting to pop.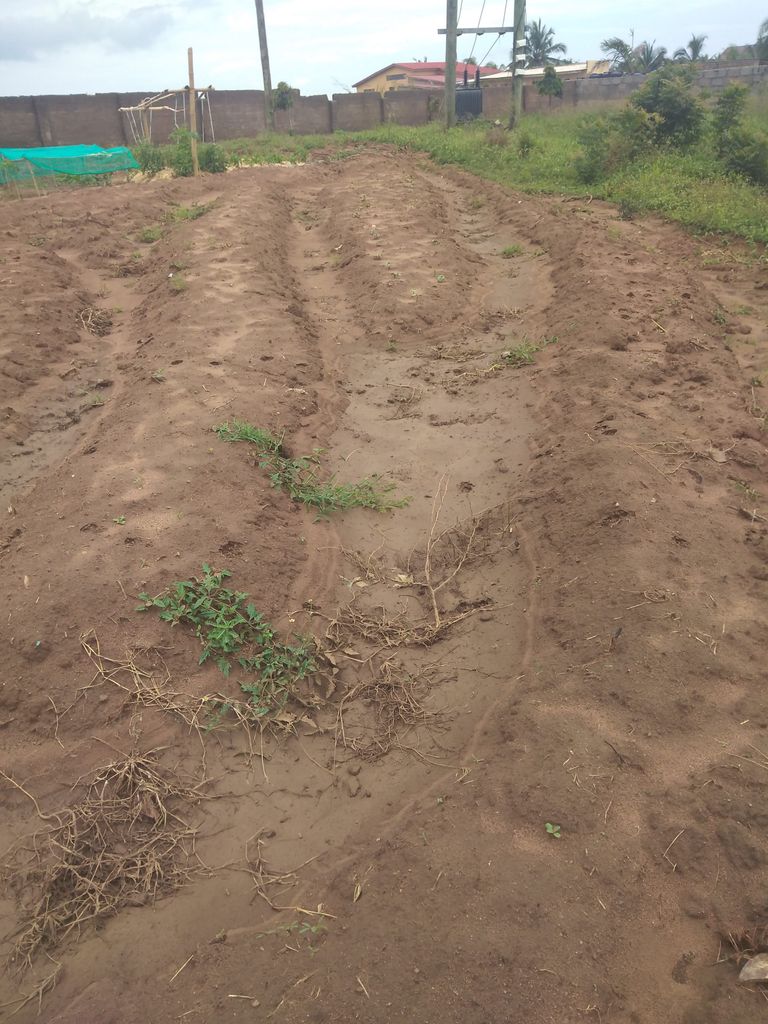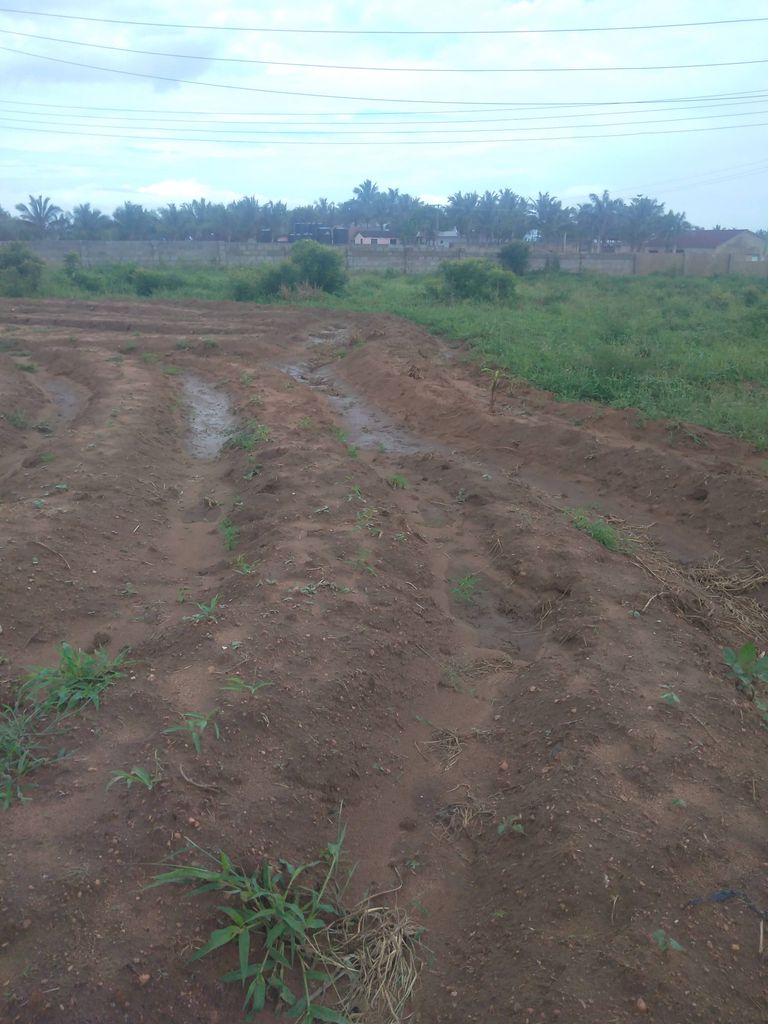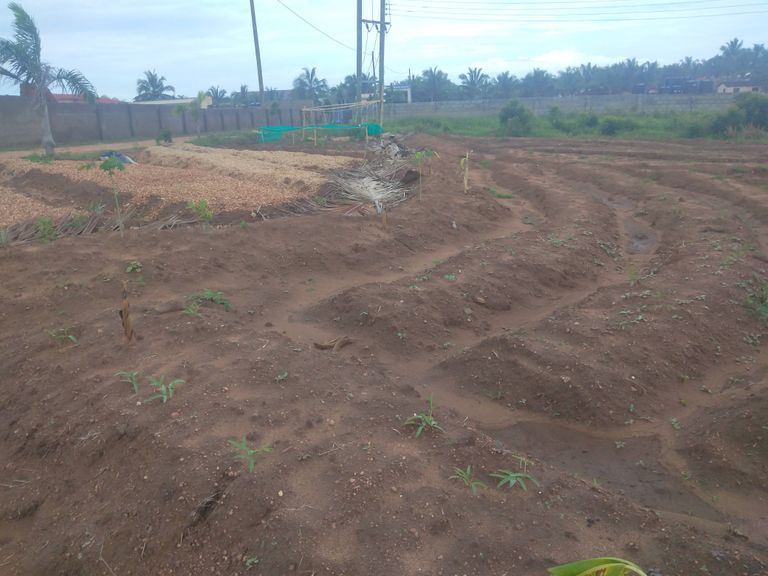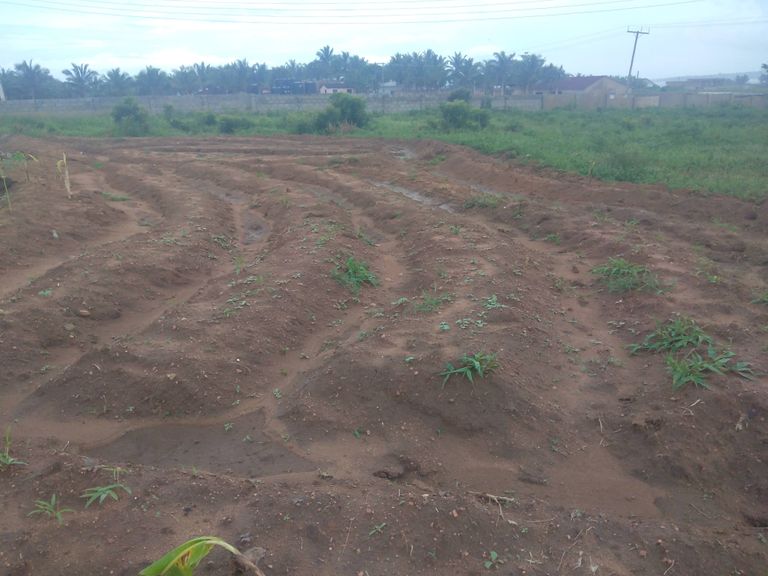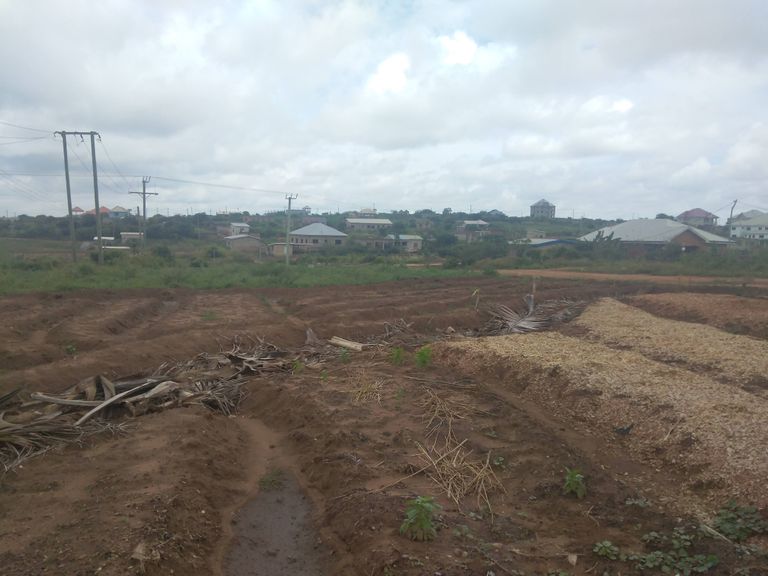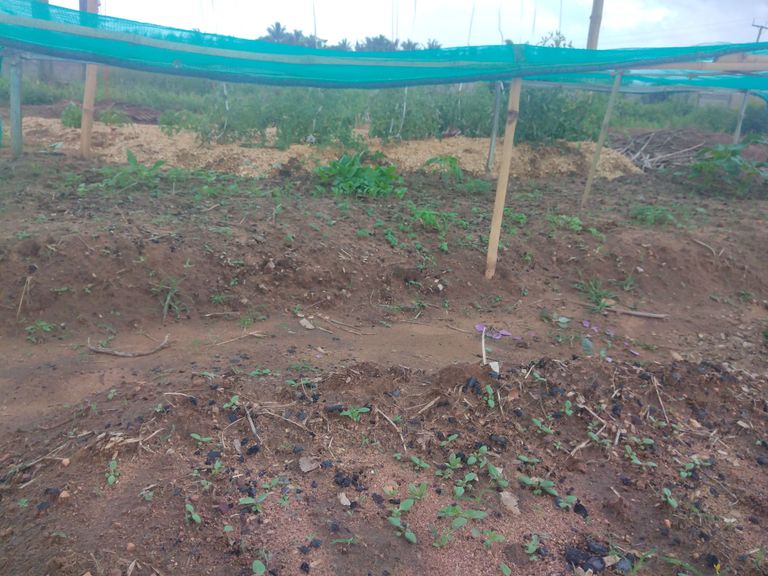 Last week we had a couple of good rainstorms again and you can see the swales really doing their work and the raised beds. The beds have weathered a bit and will probably need the pathways dredged sooner or later and the nutrient rich soil put back on the beds. This is happening because I have not got enough mulching material on the bare dirt yet and there is not plant cover yet. The swales are directing water onto the field and holding it in place until it is absorbed. It is keeping the nutrient rich top soil from completely washing away and off the land.
This one corner is getting really green.
Thanks for tagging along on my update. All photos were taken with a Huawei Y7 Prime Camera Phone.