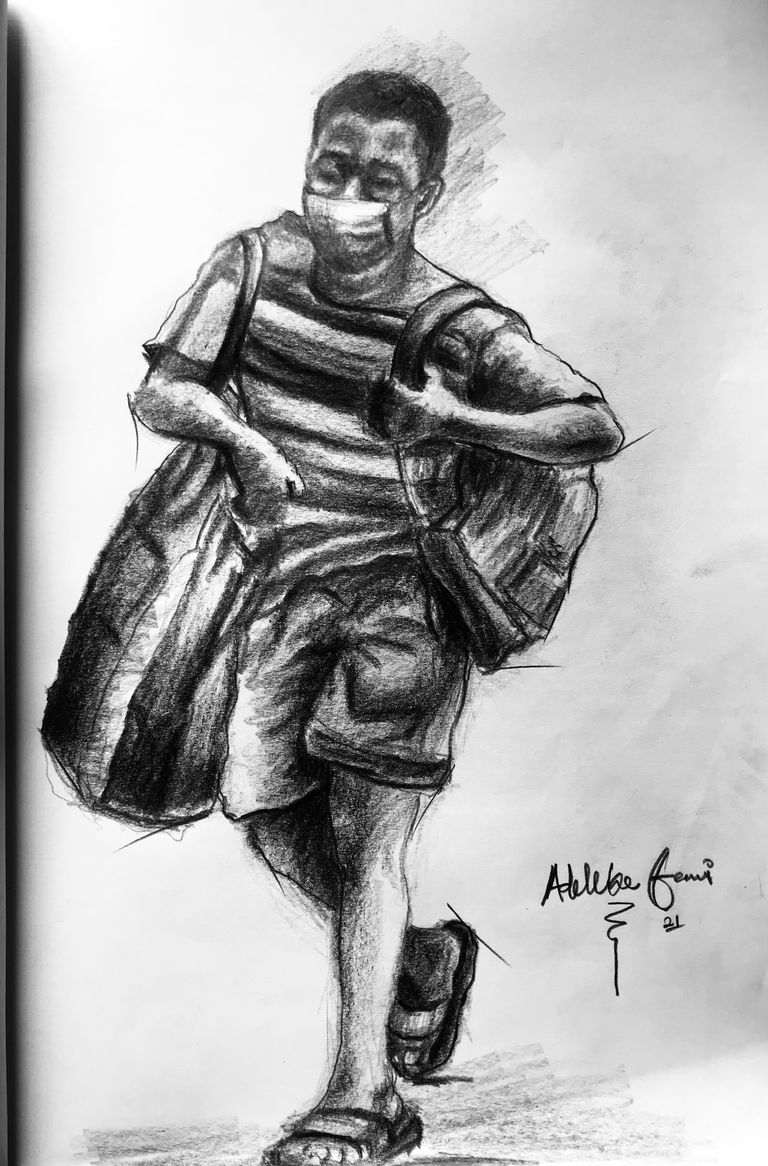 Here is part of my series on the travelers II.
Leaving the campus for covid'19 virus disease. We actually left the campus in the first semester for covid'19 to die down before we back comeback after serious cases and the the school management trying to look for way out to continue the sections by using virtual learning to round up the semester program.
We left again for you covid'19 we had to survive not dying of virus. Though it has been rough not having the student spirit and high motivation within ourself after you had sent everyone back to his father house. The level of reading actually reduce since his not what we are used to. A lot of distraction within our neighborhood.
I love the fact that the model was actually in motion and gestures drawing is what am so found off.
It actually nice painting my experience in drawing.
---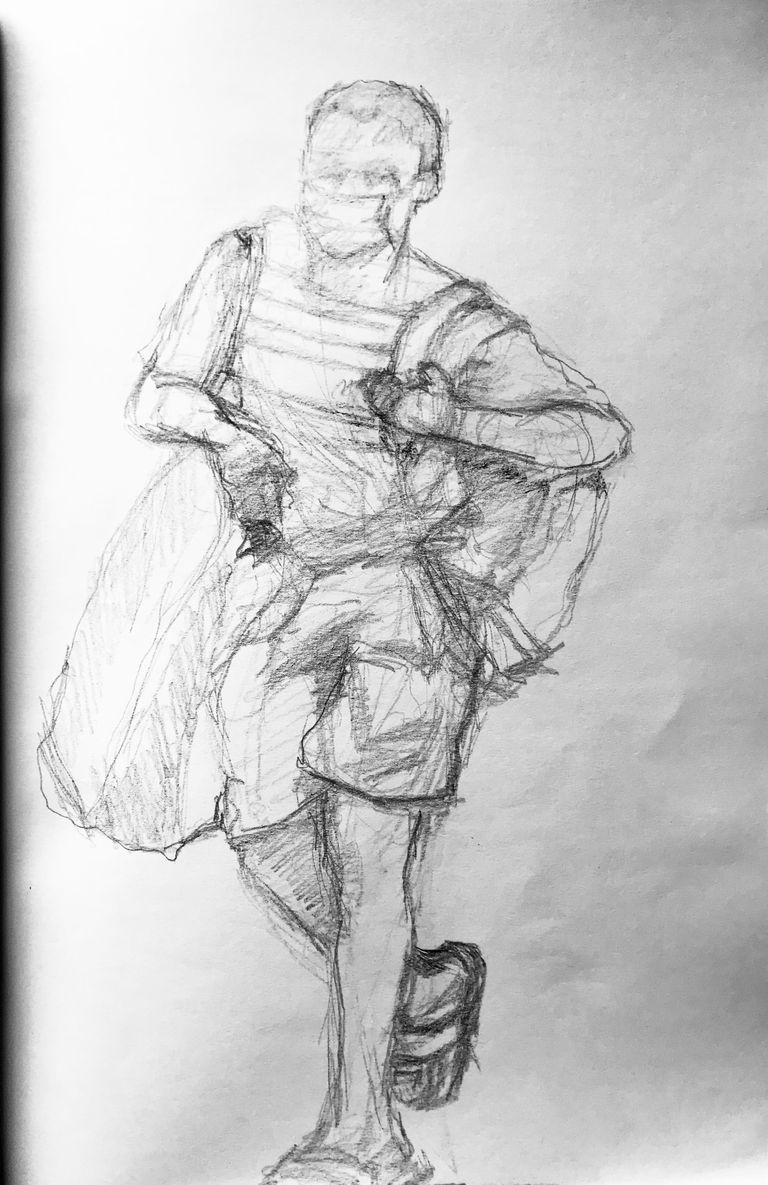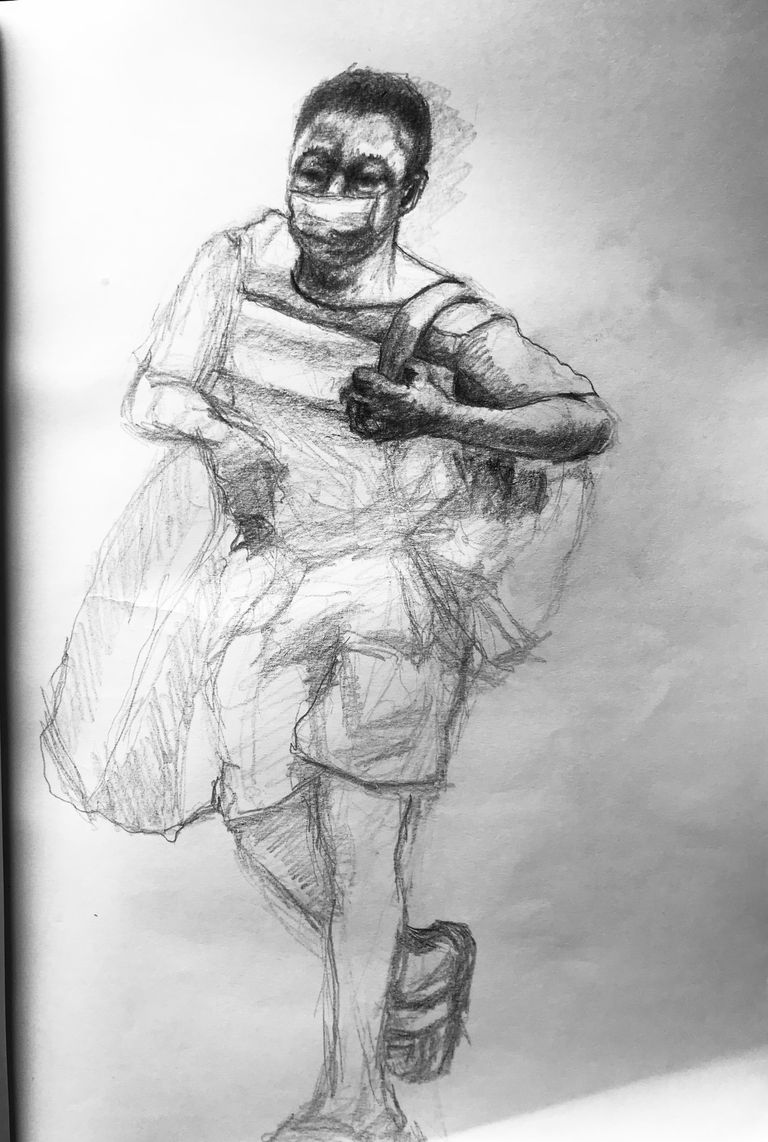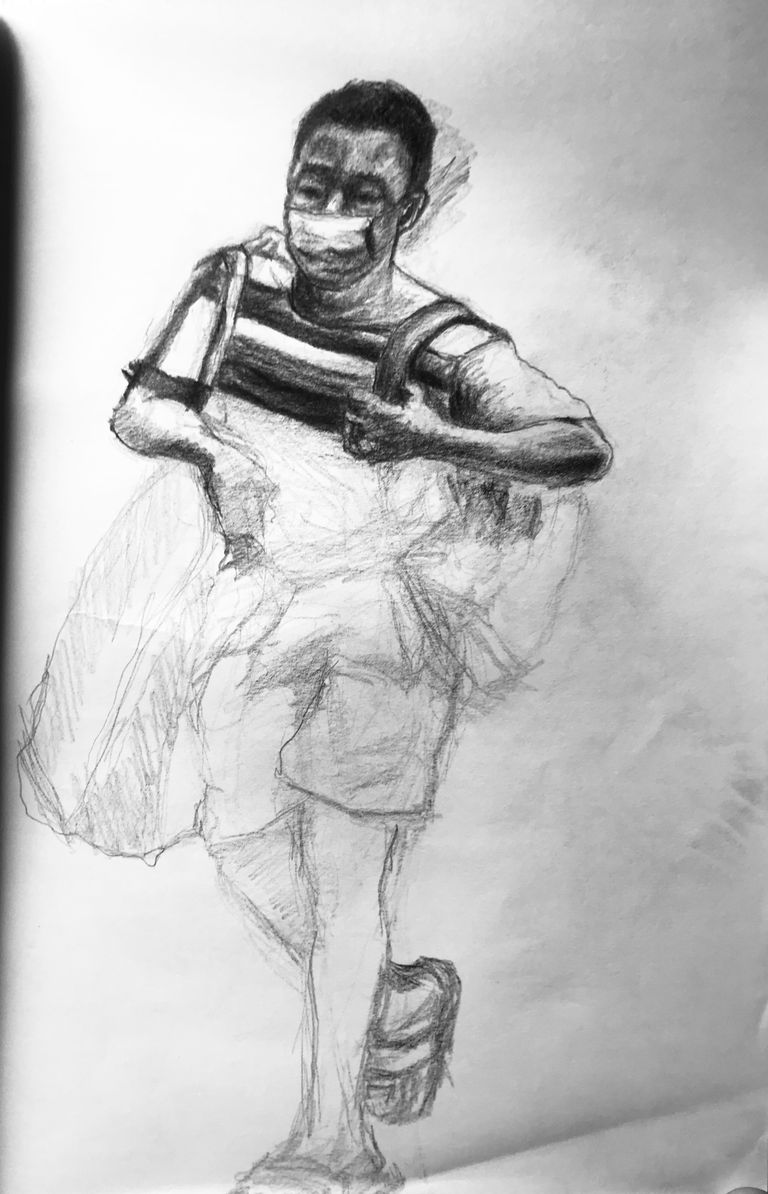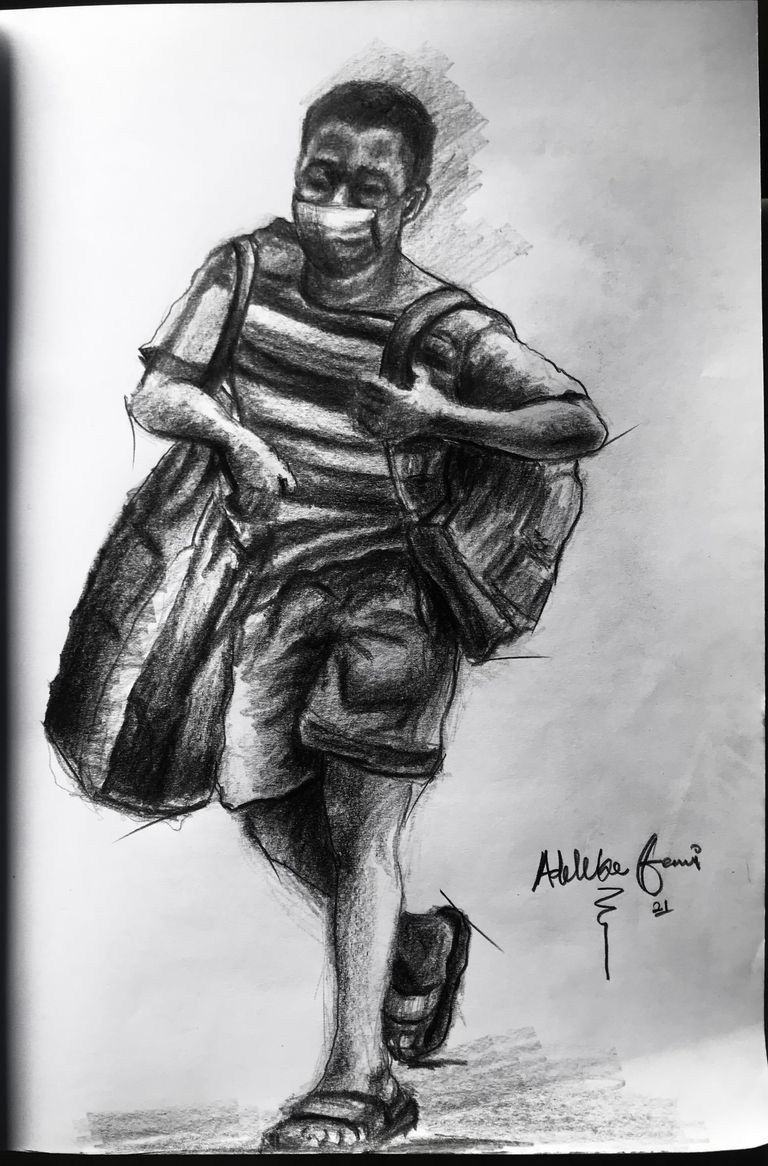 Thanks for stopping by as usual massive love to my big fans and artslover.