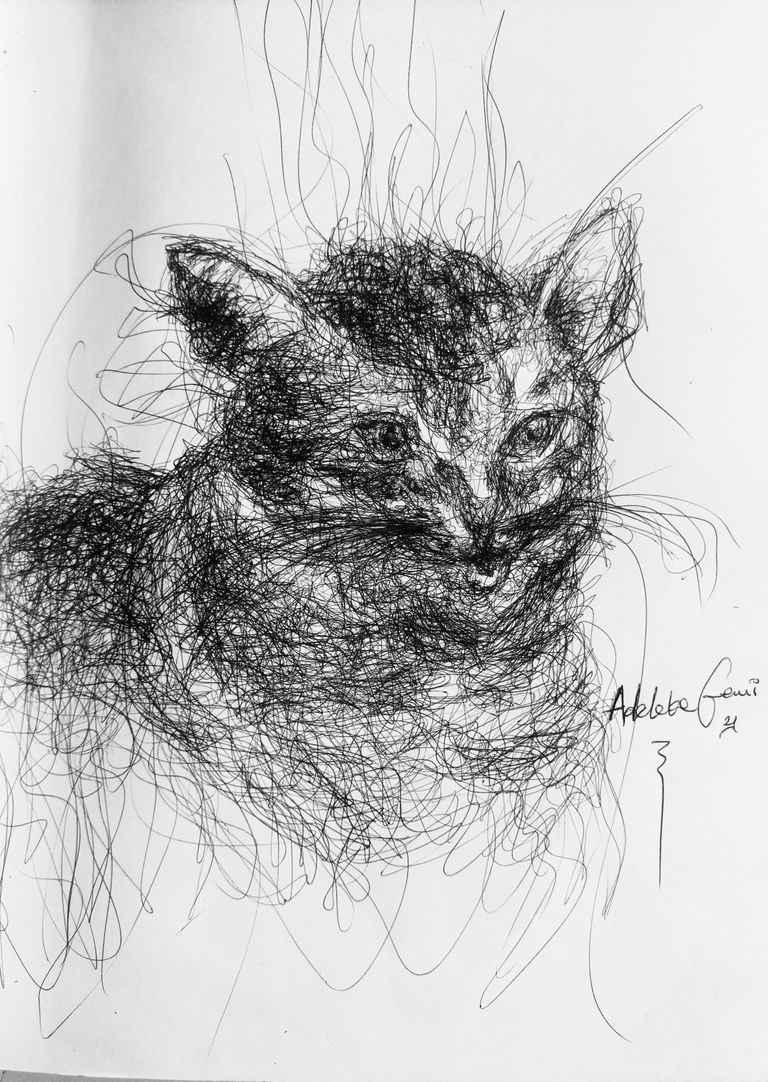 Hi everyone, here is my random drawing on my cute pet this evening named "Duduyemi" the cat has actually been fun to be with ever since it's small age of which it's has help me made alot of friends through my cat both male and females friends who love pet especially for my take it's out for photography having a nice shot.
Duduyemi has been a fun and lovely pet though to be with.
I made his drawing this evening from his cute look even though it's quite long have drawing animal it's has gives me joy in having it's on my sketchpad.
Method used I work on my recent diversion on scribbling method using ball pen as medium.
---

Here are my proof of ownership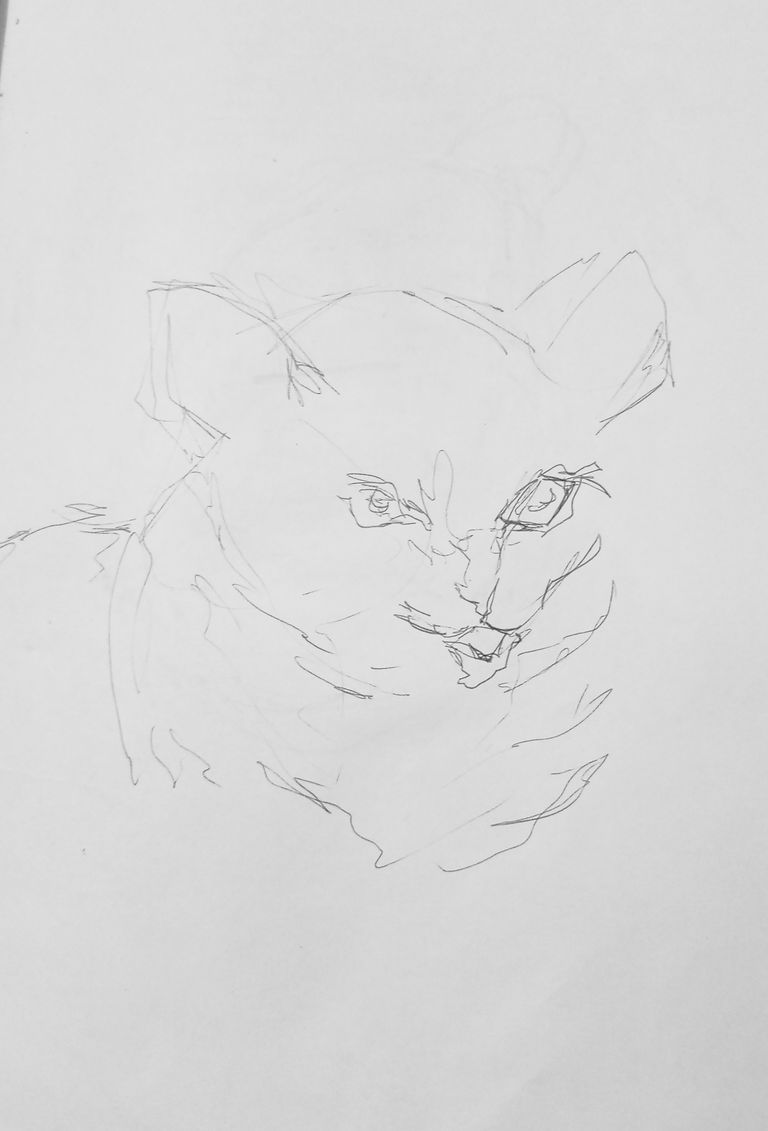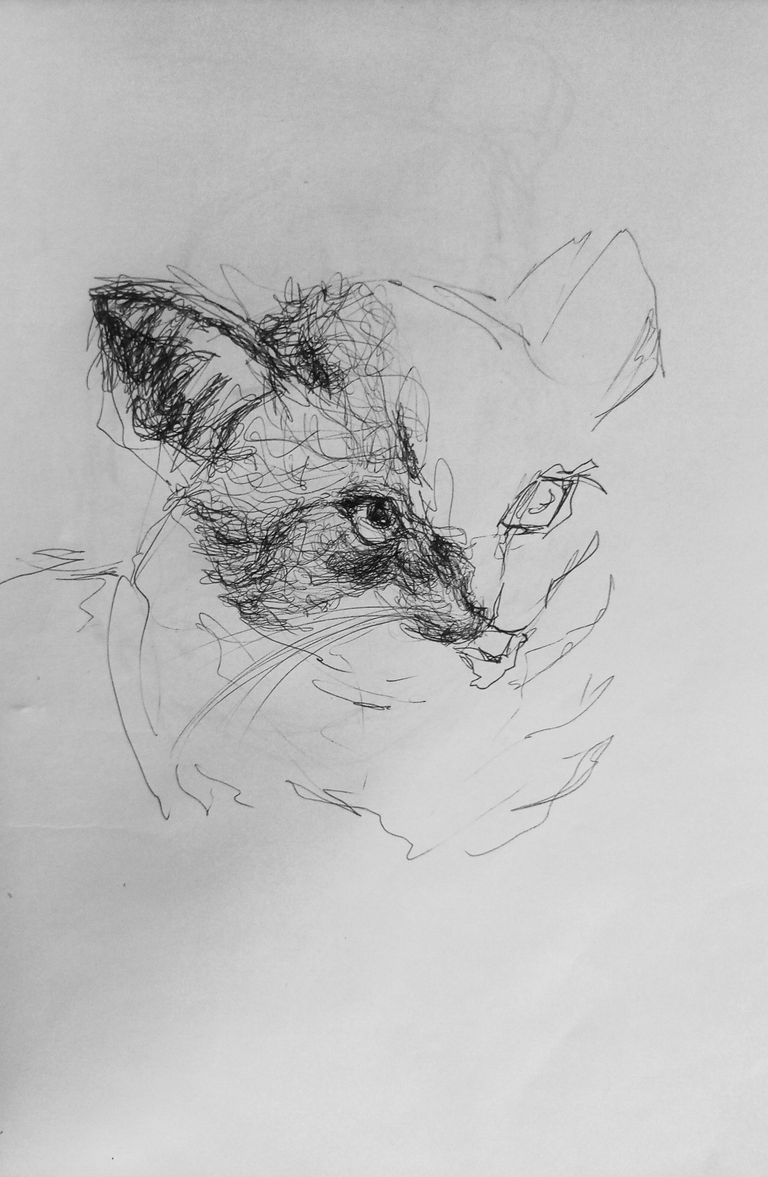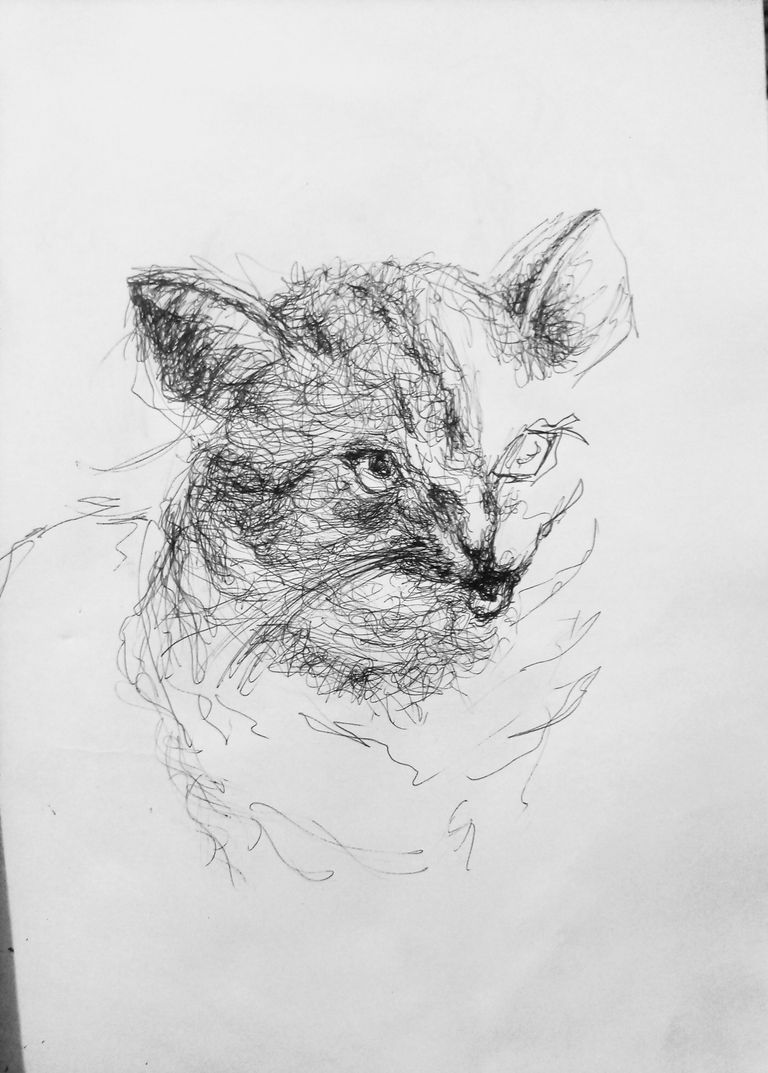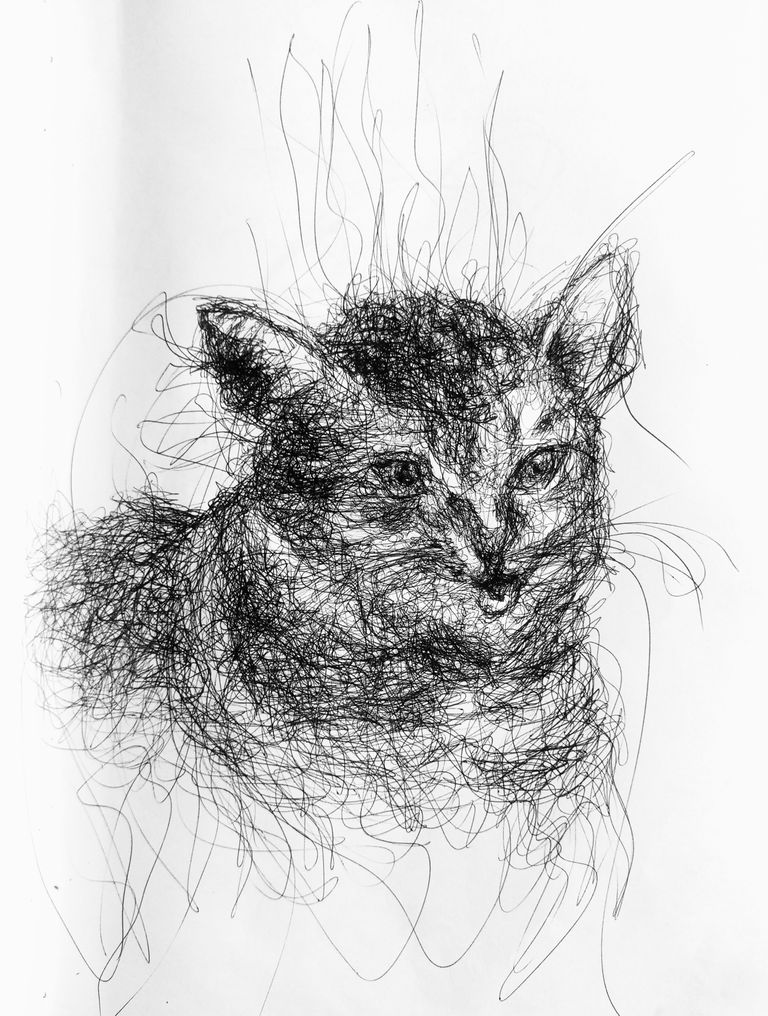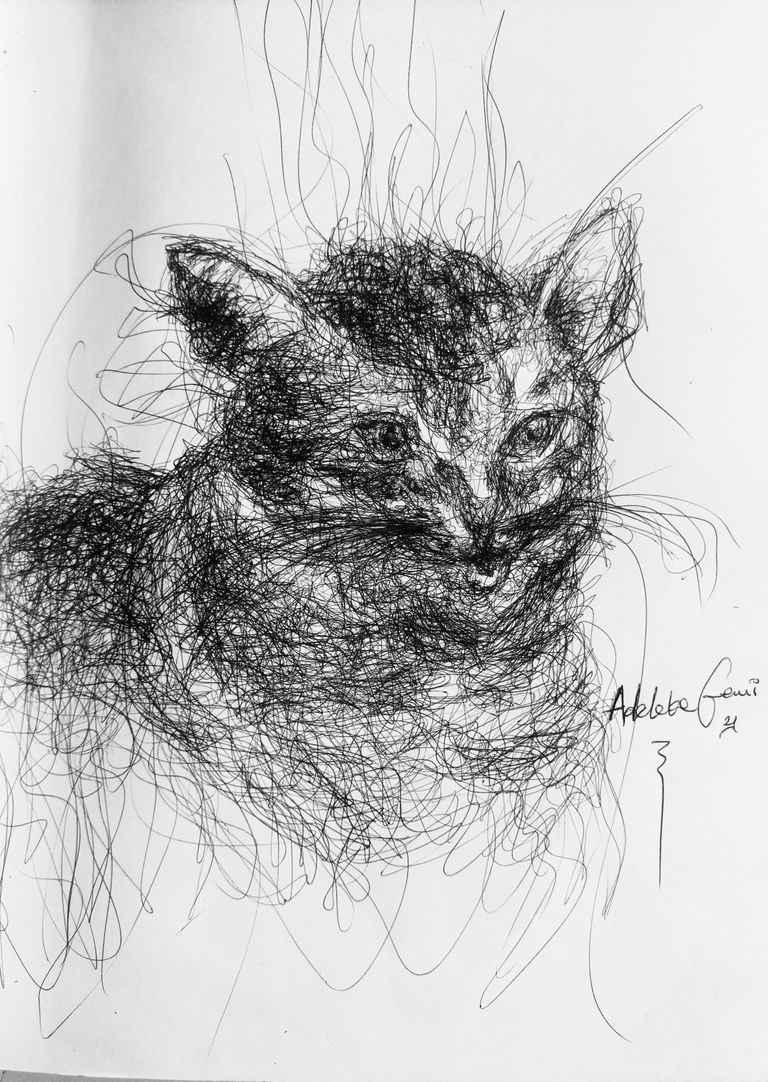 Thanks for stopping by all time.