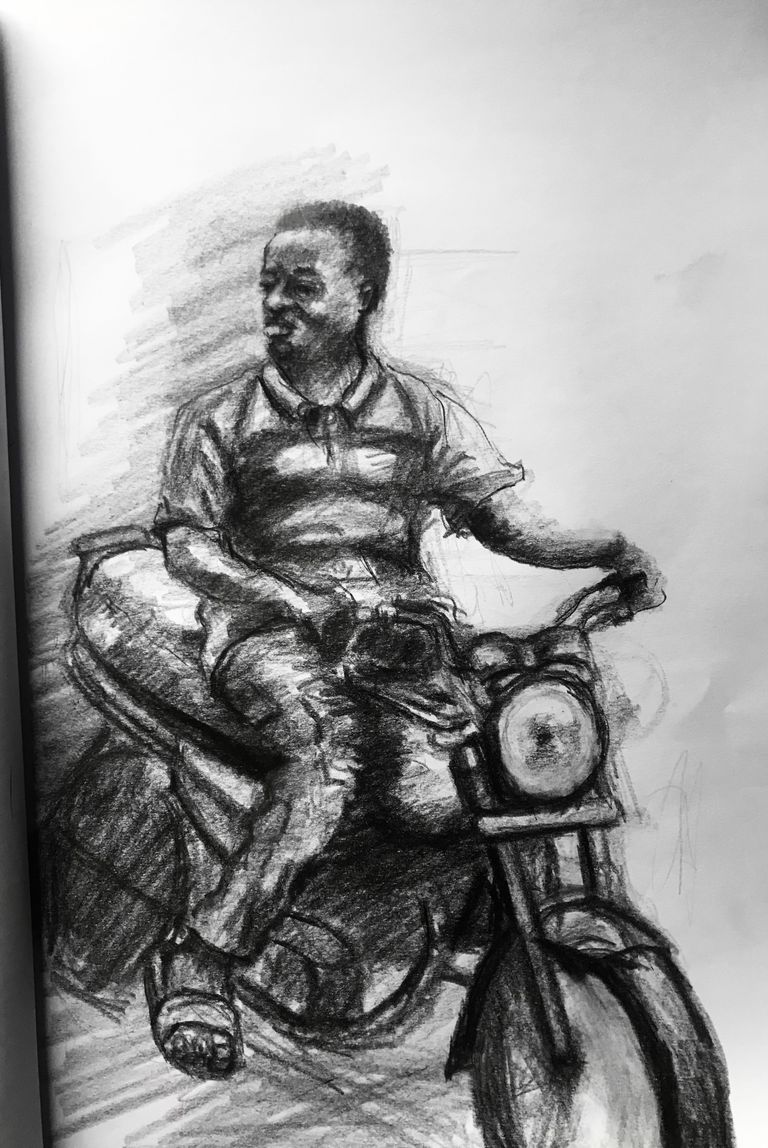 I made a drawing portraying how man struggle within his daily hour to put something in his mouth and his family, it has not been easy within the country with the economy situation whereby everyone has be on survival race both Cyclists and Driver even creating boundary for carrying passengers in which they make it difficult for both side to even be on equal level.
Am also so found of gesture drawing especially when the model is in action make the drawing looks interesting though.
The drawing started from blocking down to the light and shade of the model in action and it was actually nice with the end result. Thanks.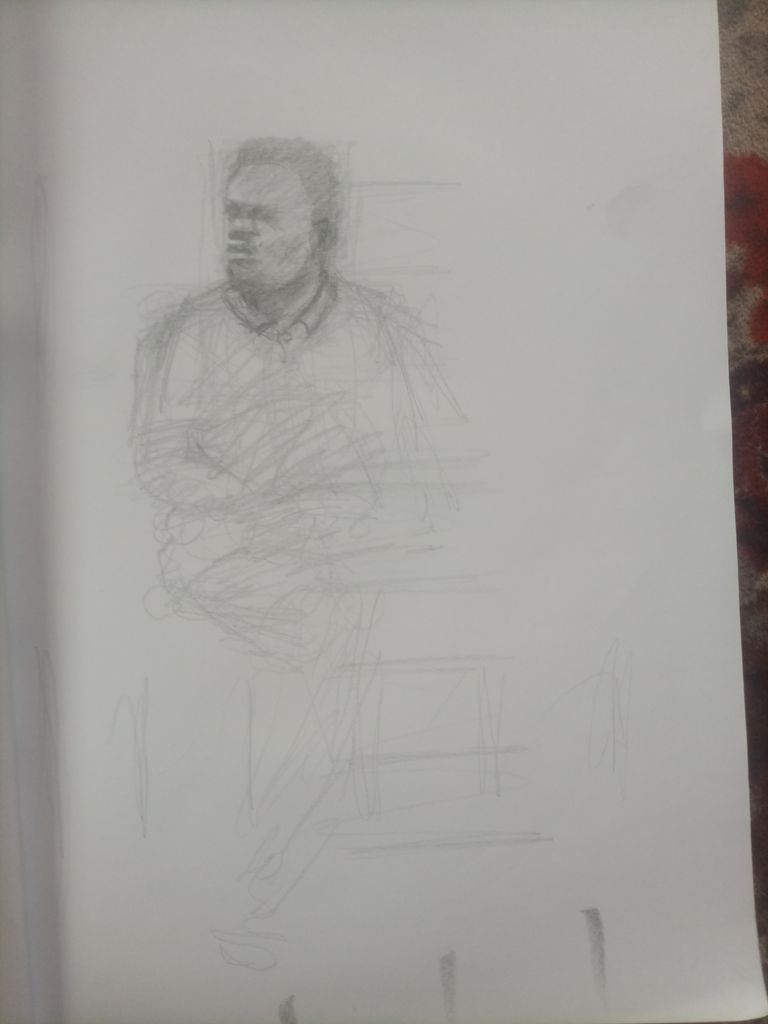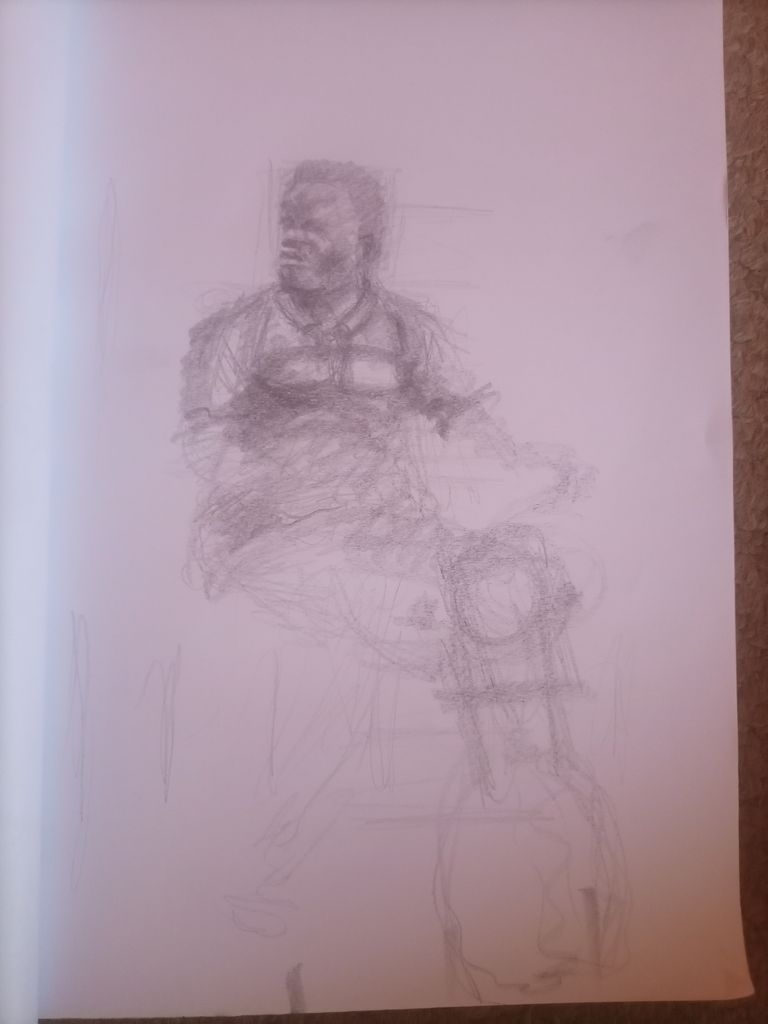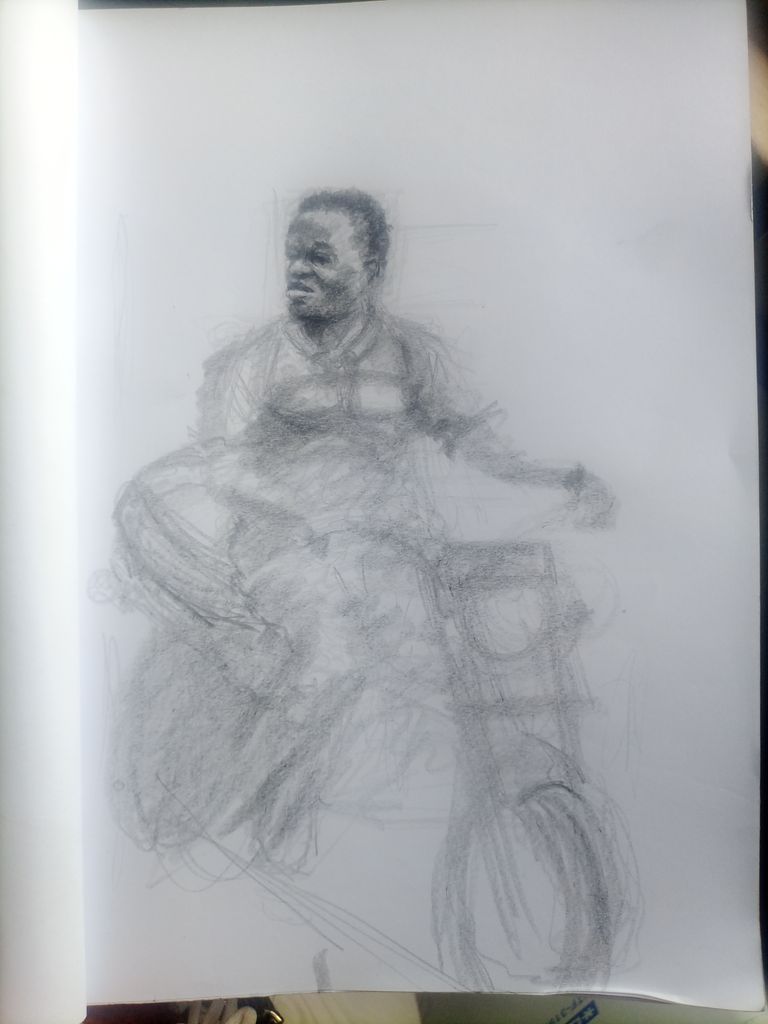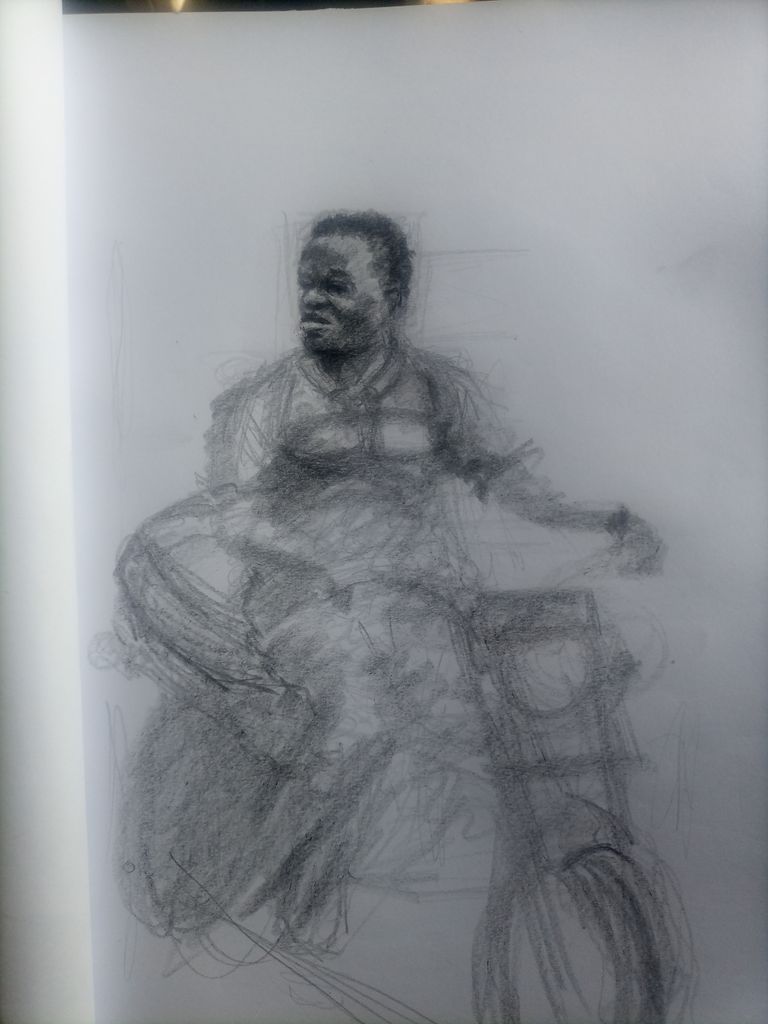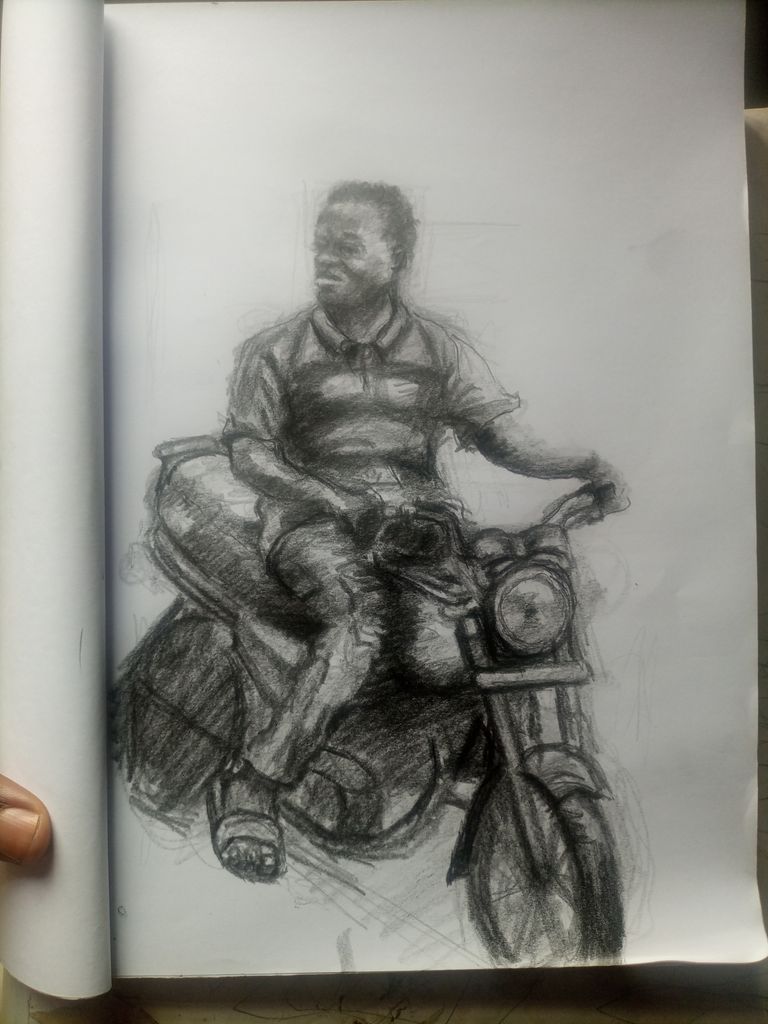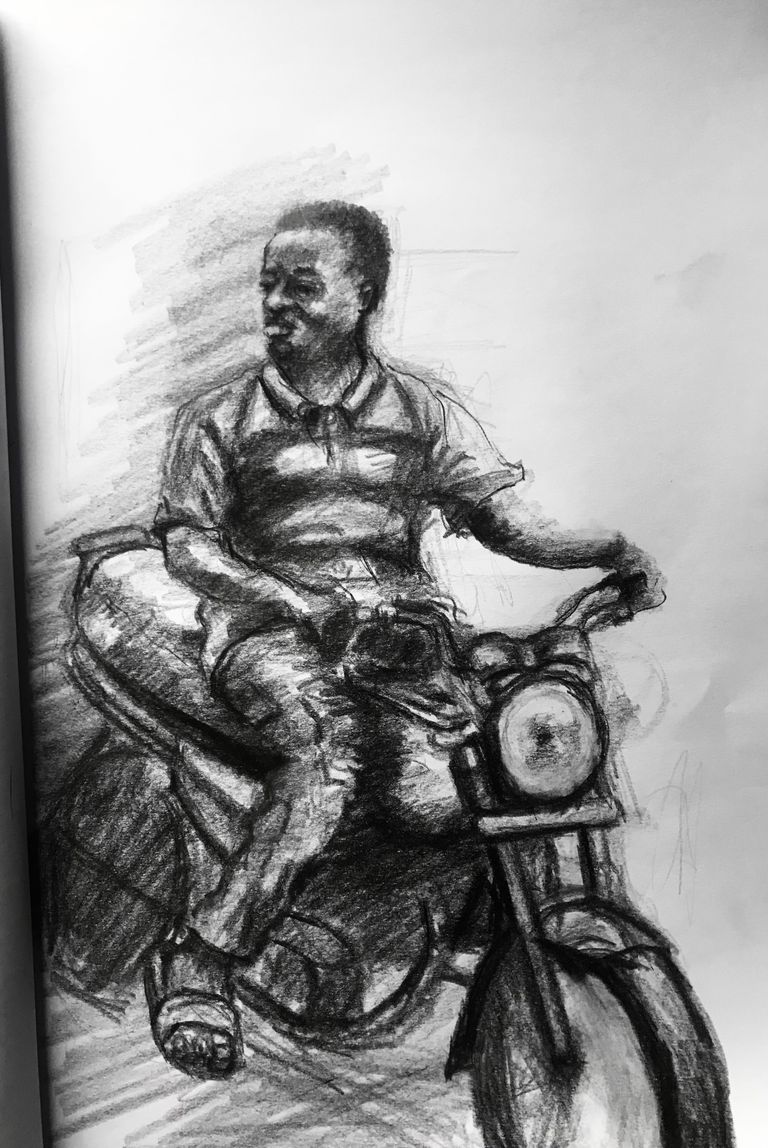 ---
I would love to welcome all your lovely comment from any angle, Thanks alot.