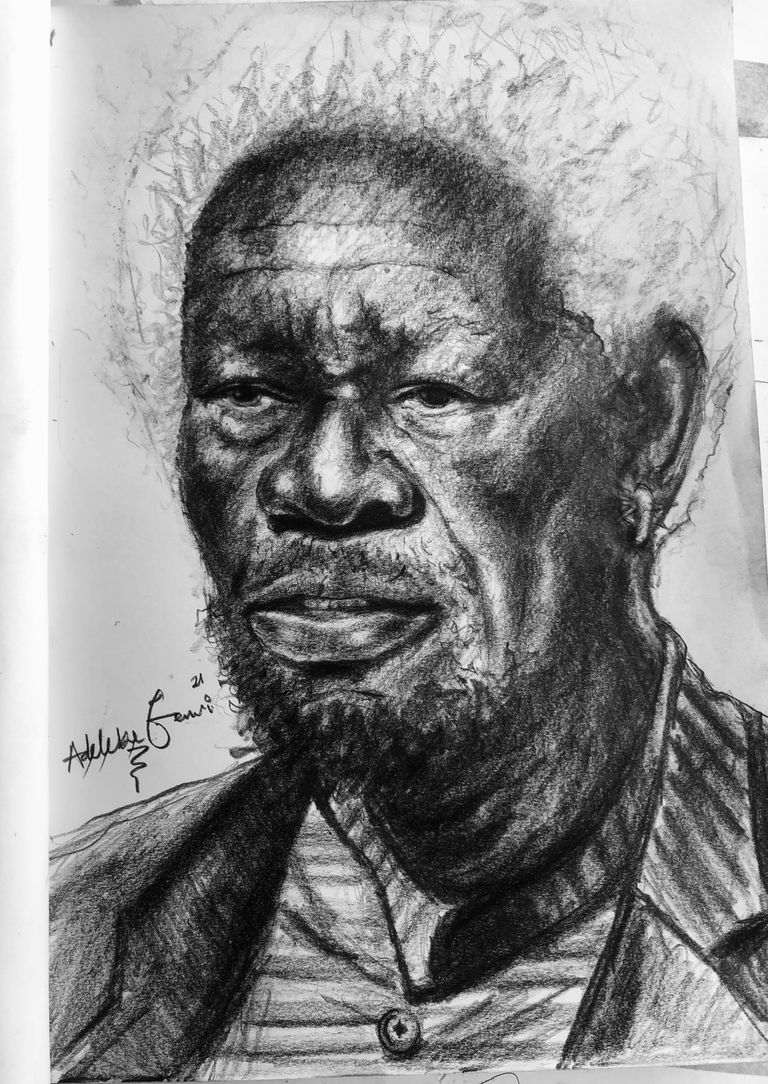 I made a drawing of an American Veteran Actor (Morgan Freeman). He's an old man who's currently over 80 years of age and I've been seeing his movies for over a decade now.
I really love the fact that he has a unique identity which is his hair colour and his earrings. I saw one of the recent movies titled - "Vanquished" which was actually what triggered the portrait drawing I made. I didn't really like the ending of the movie but on a big picture, Morgan Freeman is more than just an ordinary actor.
---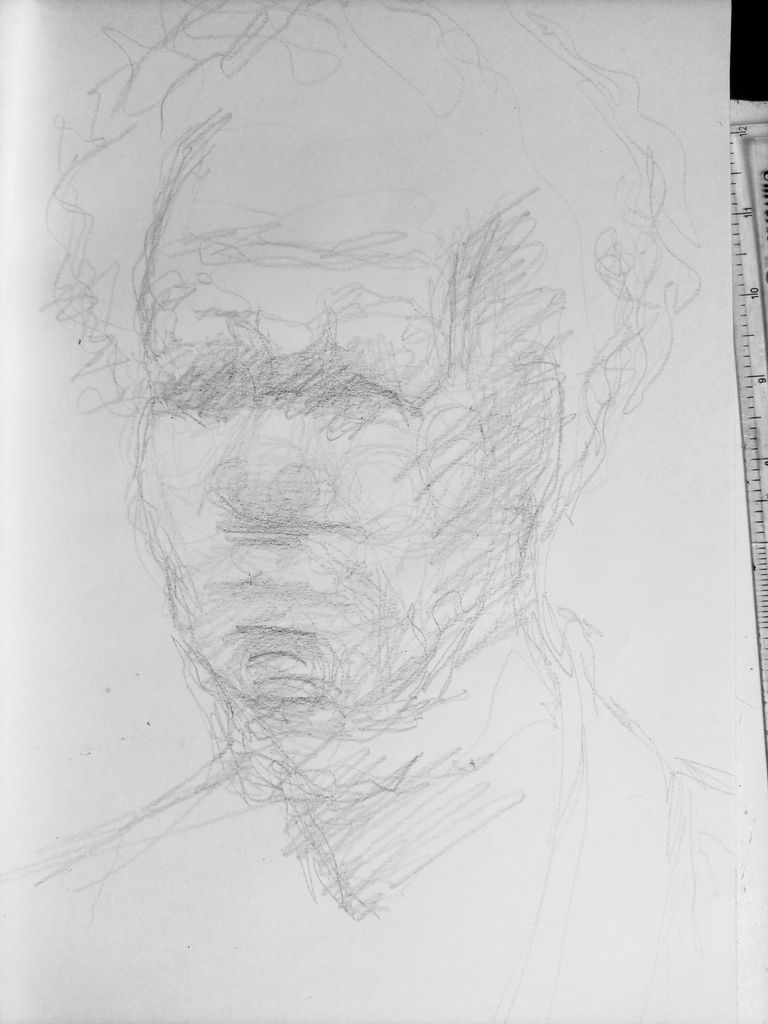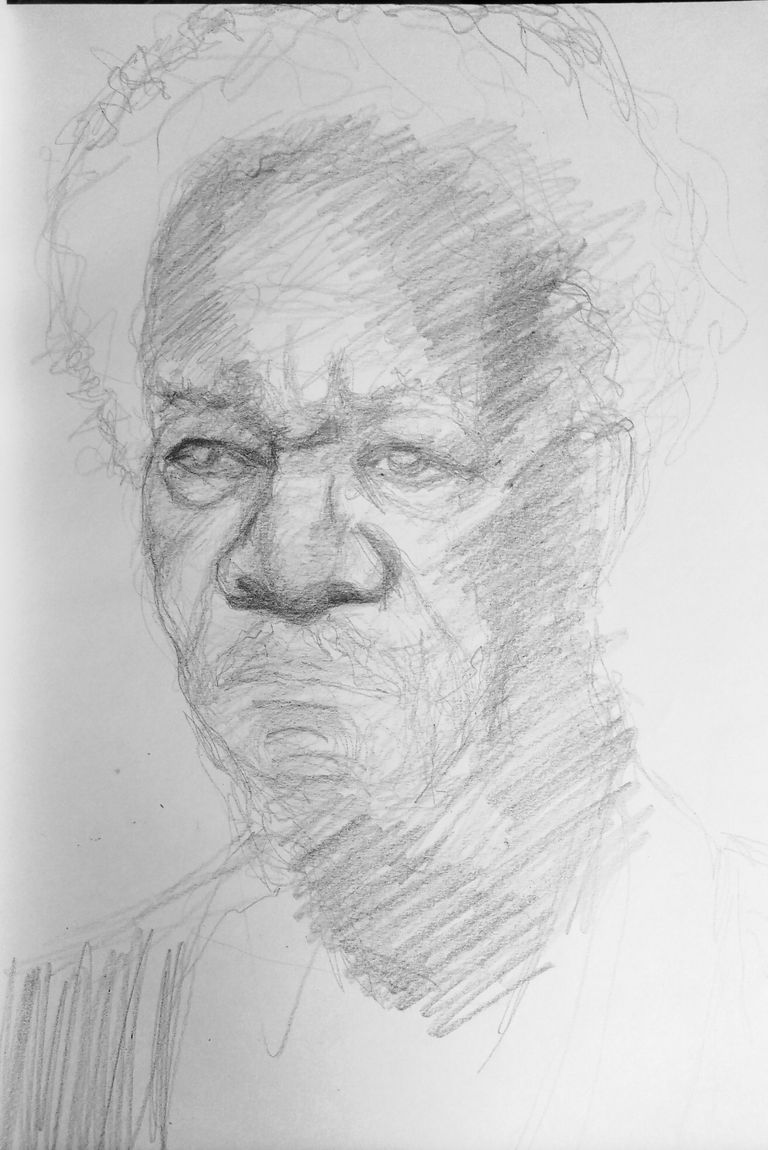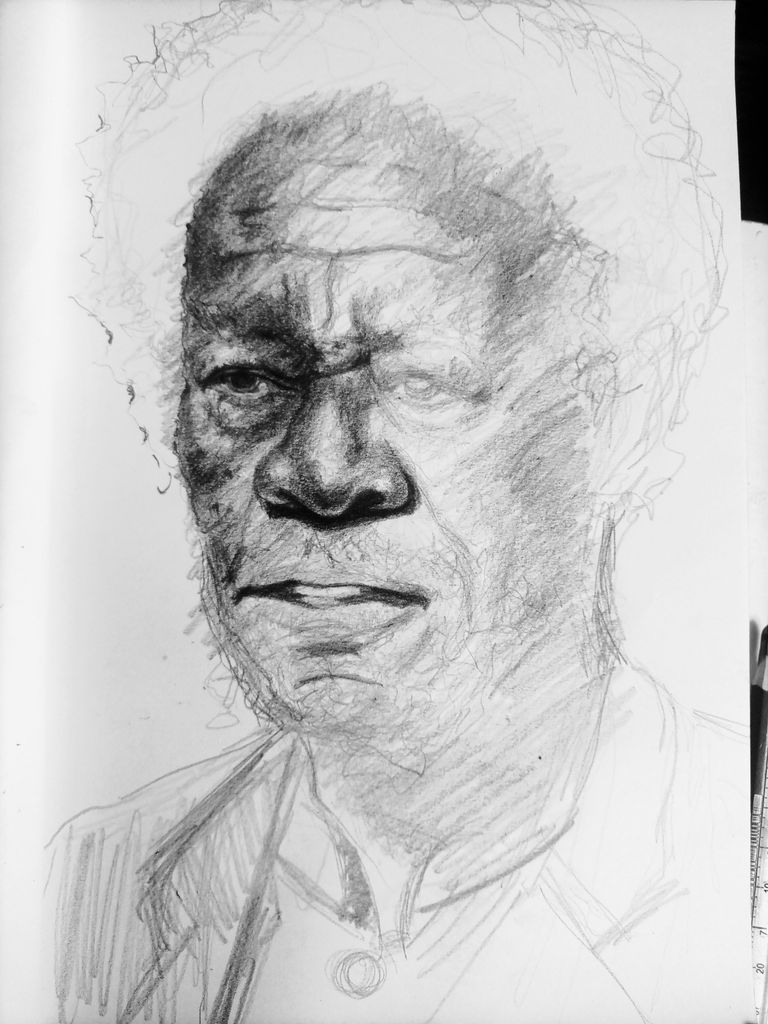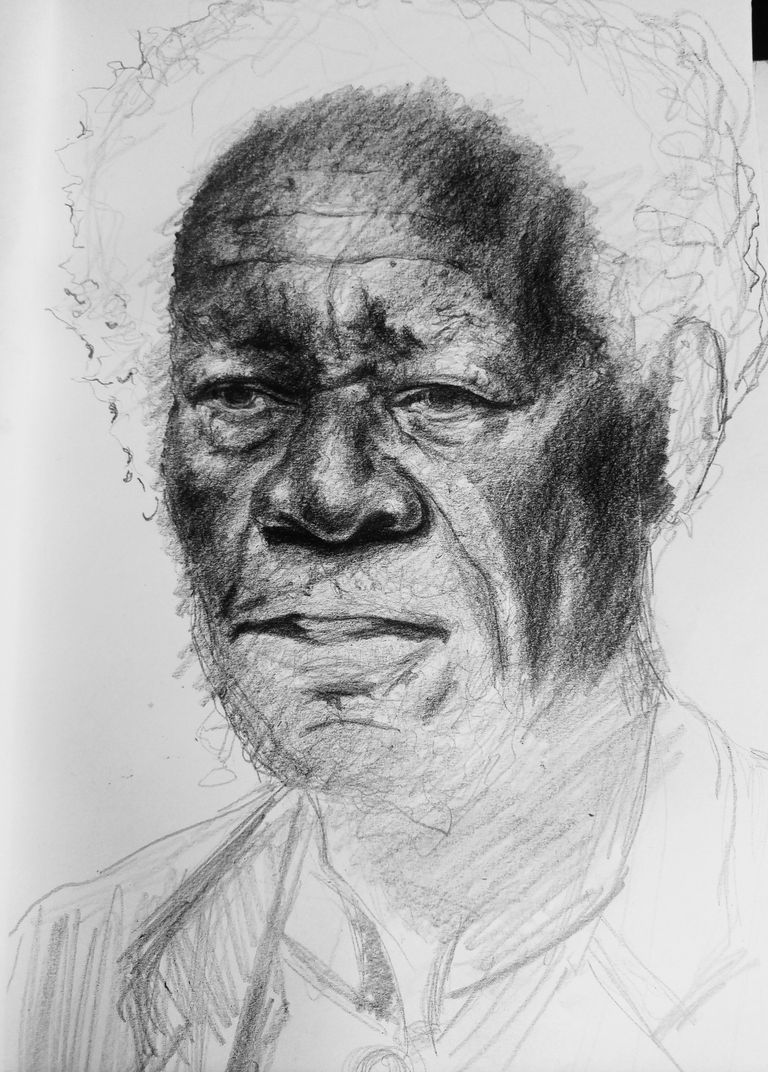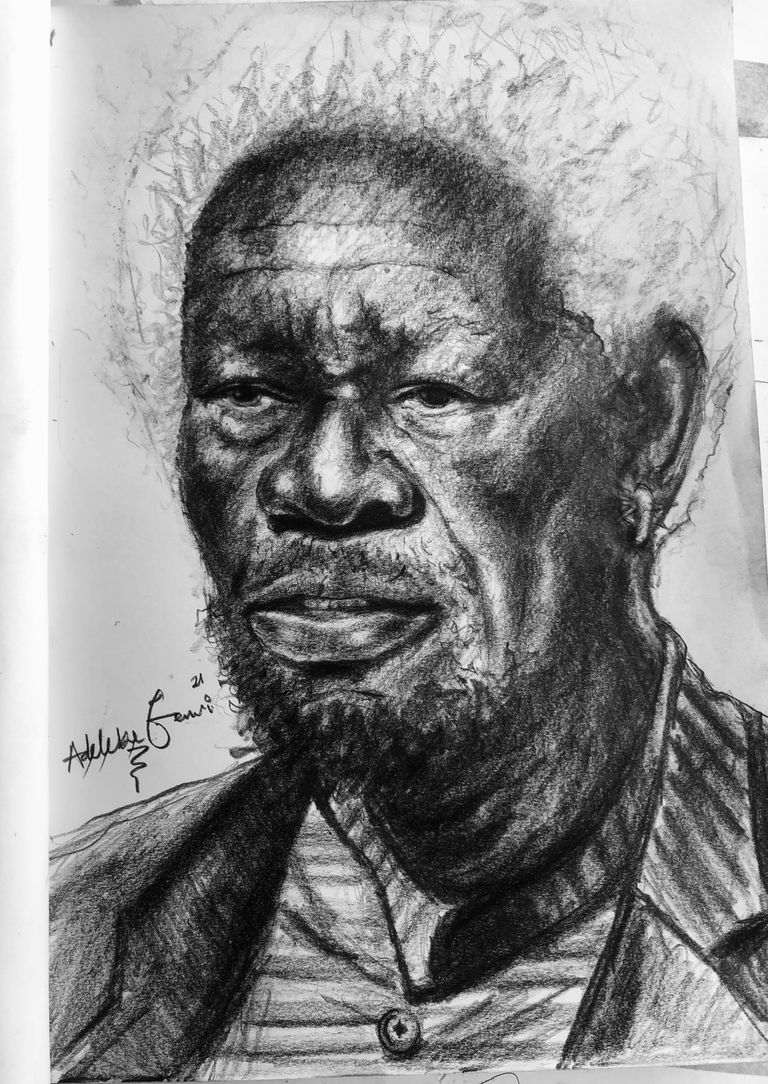 I would love to welcome your comment, it give me joy and add more to my knowledge, love you all!!!