Children's interest in video games is nothing new. At present, its effect is very much seen. However, the World Health Organization has recently included this addiction in the list of 'mental illnesses. Countries around the world are quite aware of online video games for children. Many countries are monitoring children's video games.
Although no such action is being taken in our country till now. Experts in the country have long been concerned about children's addiction to video games. According to many experts, video games hinder the socialization of children and have a negative impact on intellectual development.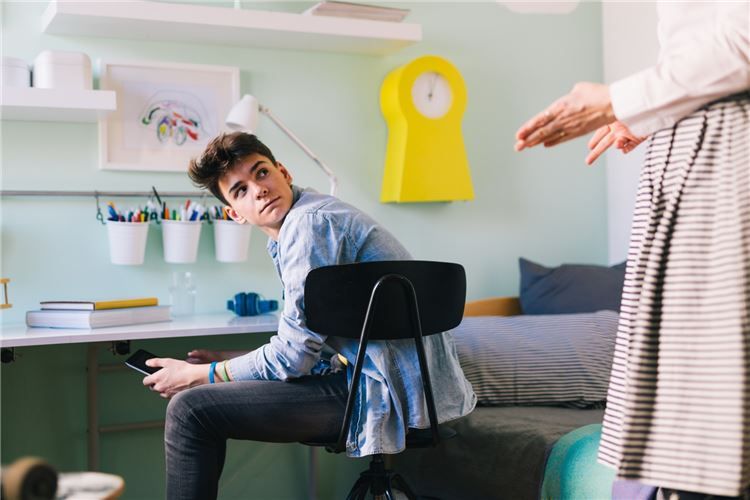 source
Apart from this, changes are also being noticed in the behavior of many children at present. Many children shout, talk loudly, show anger, and do not want to pay too much attention to other things when they are prevented from playing video games. Incidents like suicide are also happening in the country due to not being allowed to play games or not being paid to buy MB.
The content of most video games is war, conflict with bloodshed, which hinders the emotional development of tenderhearted children. At present, not only in urban areas but also in rural children and teenagers are leaning towards video games. Lately, children and teenagers of Muffs ball have been playing video games in groups. Despite having a playground, the fear of leaning towards video games! The same picture in the village streets, tea shops, or everywhere in the neighborhood! The effect is evident in their behavior at home and abroad. In this way, all quarters are aware of the concern of children and adolescents.
VIDEO GAMES: ADDICTION, OBSESSION OR A BAD HABIT?
Adolescents on mobile or computer screens are so engrossed in videos like 'Puji' that they forget the real world and become addicted to a dangerous drug. Adolescents are deviating from their family and social status due to their addiction to these games.
Many countries around the world have already banned the Puji game due to excessive violence. The game has also been stopped in neighboring India and Nepal. The game has been banned by countries such as Iraq and Jordan because of the violence. The game has also been banned in technology country China. However, the ban was later lifted in Nepal. The ban has been lifted again after the latest ban in Bangladesh. Maybe it's time to reconsider. Countries in the developed world, such as Britain, Germany and China, have separate treatment and rehabilitation centers for video game addicts. We may need such a rehabilitation center in the near future.
Addiction to online games is reducing the sports mentality of children and adolescents; Besides, they are not having cultural practice. Psychologists have dubbed this addiction to electronic gaming online games 'Digital Drugs'! And the mental problem caused by video game addiction is called gaming disorder. The authorities need to look into this matter quickly. Otherwise, the intellectual development of children and adolescents will be threatened; The new generation will fall into crisis. Parents need extra awareness. Whether it is a social movement, let all the conscious people of the society play a role in it, let the children and teenagers get out of their addiction to video games and return to the playground or discover themselves in the world of various books - this is what we want.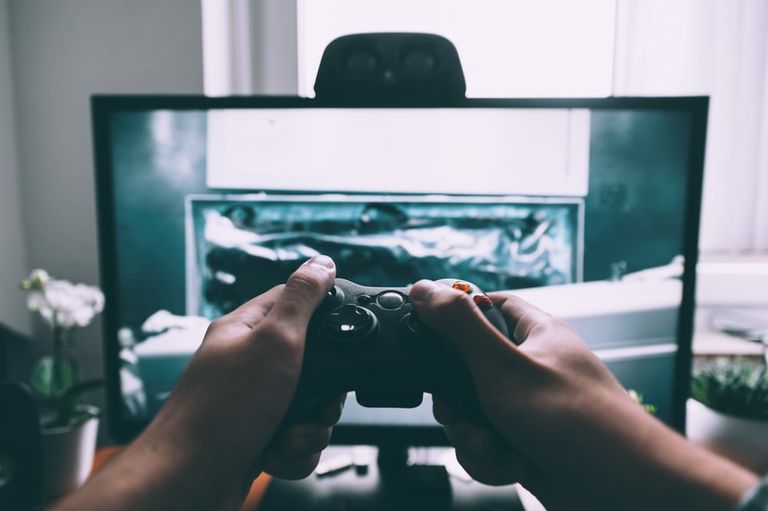 source
Technology is having a big impact on people's lives now. The use of smart devices is also increasing among children and adolescents. Device addiction can be a barrier to the growth of children and adolescents. Experts say that playing online games for extra time can lead to addiction. Again, due to a lack of proper knowledge about social media and online games, parents cannot keep track of their children. In this case, it is important to raise awareness.
The Coronavirus Is Creating A New Generation Of Gamers
Not all games are for everyone
Remember, not all digital content, like games, is for users of all ages. You need to keep track of which gaming app your child is downloading. As a parent, it is important to be aware of yourself when downloading gaming apps. Many gaming apps may ask for the user's personal information. Experts warn against downloading any app from outside the App Store.
Shopping in the game
Many people have the opportunity to shop online for games. Game developers add additional features as a source of revenue for the organization. Therefore, care should be taken so that the child does not become addicted to playing games by spending money. Many people think that a gaming app is a gambling app. Usually, Google or Apple do not support gambling apps in their app store. However, the child should be given an idea about the download and use of the gaming apps that have the opportunity to shop.
Not all roads are closed
Many people are inclined to play online games to relax, increase their creativity or socialize. Not just one person sitting at home, competing with others online. Many people, big or small, are seen spending time playing games on Facebook or any other medium in the office or in their spare time. When the child is barred from everything, then he finds a different way. Now if you control the internet, many people go to different sites using VPN. In these cases, it is the parent's responsibility to explain the good and the bad to the child.
Parental control
Now the Internet has the advantage of controlling the child's gameplay through parental control. Parents can set a time limit for their children to use a smartphone. You can decide when to play the game or which game. For example, let's talk about the Puji game. It targets 18-year-olds. Parents can control this in the case of their young child using parental control. Apart from this, there are several services for both Google and Apple phones, which can be used to keep the child away from games. In addition, there is a third-party service.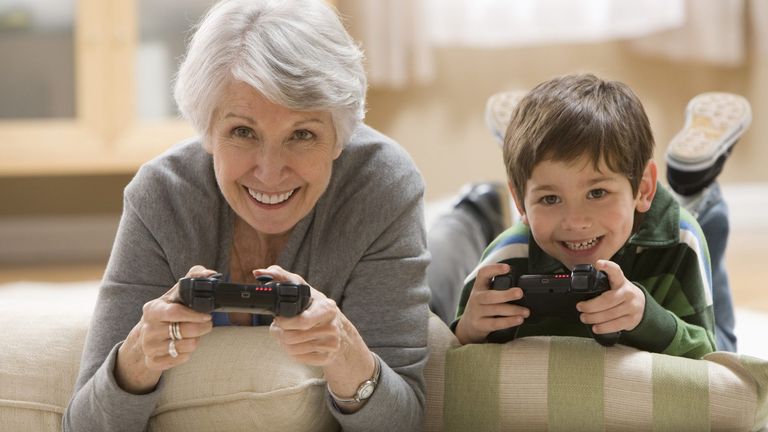 source
Misconceptions about games
Many people have no idea about the online card or board-based games. The makers of the popular online games Zinga Poker, Ludo King, Tin Patti Gold, and Carrom Pool claim that these are free games. Add additional features as a source of income for their organization. If anyone is tempted to make money from these games, they can complain to the game makers.
Not a stranger friend
Children need to be taught awareness while playing online games. Many can work under the direction of others to playgroup games online. Strangers need to be careful about obeying orders. The child needs to be made aware of the dangers of sharing personal information online, such as clicking on a link. If you see children, siblings, or close ones sitting alone on mobile and computer most of the time, you have to find out what they are doing. Never let a child spend too much time alone and tell them about the evils of these games.
Giving time to family
Special attention should be paid to whether the child or any other member of the family is mentally disturbed. If someone is mentally disturbed, he should be accompanied. A child's curiosity about a game can turn into an addiction. Spending time with family can keep the child away from games.
Why do you enjoy playing video games?
I used to play a lot of games but now it is much less but I still love video games.
I was a lot of introverts at one time. There were very few friends. Then the video game characters were like my friend.

After the advent of online games, games were played with people from other countries. That was very exciting then. I still have some gamer friends with whom I talk occasionally.

Although I was very addicted to the game. Fortunately, it did not hurt my education. Alhamdulillah.

Not to mention leisure time. Sometimes I would spend a lot of time alone. Then playing games could easily pass the time.

While in depression and games are very useful. A funny story, one of my friends recently broke up a long-term relationship. He was very depressed for some time. Poor people spend the winter alone at home. I recommended a game and then he would play the game so much that he would not know when it was day and night. He still thanks me for giving him that game.
One thing is for sure, nothing extra is good. So if it can be practiced occasionally without being extra in the games, it can bring a lot of good results in the set. Thanks.