This is Part 1 of my story for the Blurt Short Short Story Contest.
The other morning I decided to go for a walk to take a look at the early fall colours in the bush, when out of nowhere I heard a strange splash sound down by the river. Curious, I crept down through the low lying, frost covered shrubs and peered through the yellow leaves on the river's shore. Down on the mist blanketed river was a small aluminum motor boat with a early 40 's Johnson 2.5 HP motor.
Sitting in the boat was an old man that wore a beat up newspaper boy hat and a long dark trench coat. I moved forward a little trying to get a better look, but the noise from the rustling leaves gave away my hiding spot and the man's head quickly snapped in my direction.
He started up his boat and threw what looked to be a wood box along with a .22 Winchester rifle into the water, before speeding off down the river.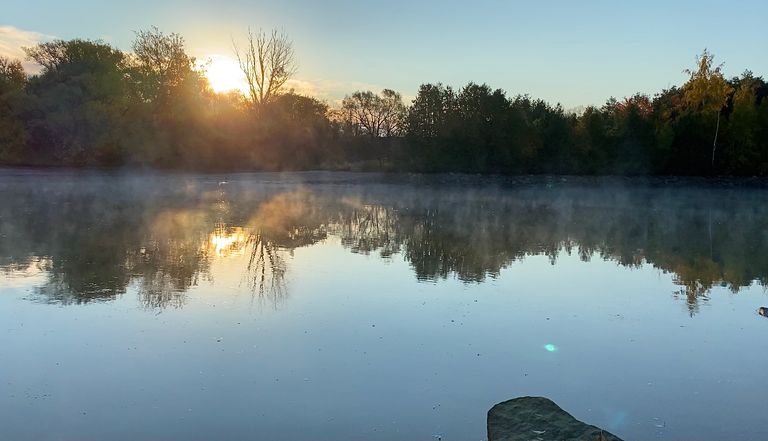 Should I go back and look for the box?
Seemed very mysterious...
Part 2 coming soon