In this edition, the beneficiary for 99% of the rewards will be @mattsanthonyit.
Also, due to the weird way that the system views my upvote on this post as being a self vote, I won't be voting for any more of my edification posts, which actually started with my last one despite calling this one issue one. Instead, I will upvote the person being highlighted 100% if they come and comment on the post itself.
Before I begin, let me first wish those who celebrate Thanksgiving a happy Thanksgiving. In these trying times filled with stress and worries, it's perhaps more important than ever to pause and recognize the blessings that are perhaps obscured by so much negativity.
Especially when it comes to a day like today that those who would have us constantly angry and worrying have chosen to make one of their battlefields.
We are told now that we should hate this day. because some ( a small percentage) of the original settlers weren't actually settlers, they were in fact invaders who didn't mind throwing in some genocide to take what wasn't theirs for their own.
We have see many of our institutions, even in the form of books attacked in such ways. Ffinding things banned and destroyed. Nowhere was this as evident (to myself) as in the controversy regarding the book Huckleberry Finn.
Objections over the oft used N word in association with Hucks best friend Jim missing a few points. The first being that at that time it was widely used, and not necessarily due to a form of denigration. Which is nowhere more evident as in this book itself.
The more important part that is missed by those objecting is the fact the way the author wrote of his friend Jim was in such a way that WE ALL WISHED WE HAD A FRIEND LIKE JIM. In fact, one could say that due to the attachment of the n word to Jim as it was done, we all could even perhaps view the n word as a positive word. Due to its association with the many great, often heroic actions that Jim took for Huck. Often imperiling his own life because of the real life threats one with the n word attached to them actually faced at that time.
I know I wanted (and still very much welcome) a friend such as Jim. During my long life I can count quickly those I called friend on one hand, relegating most to the realm of acquaintance. Jim, as written in that book would have indeed been a friend, and the use of the n word in association with him could also be seen as a critique at that time by the genius Mark Twain (Samuel Clement). A thorough examination on how common agreements associated with words and their structures can often lead those who don't look deeper to agree to something that is contrary to the real energy behind the dynamic or being in question.
Returning now to Thanksgiving, here is the energy I know.
From childhood, I was taught of this day as one of cooperation. One in which the natives here took pity on the newcomers, on the ignorance of land and how to best use it to survive the harshness of life. That they welcomed the newcomers and had a great feast with them, a showing of respect for life, for the health of life regardless of appearance and being a force introduced for the first time(s) into the ecosystem.
The celebration from my youthful vision to this day is really a celebration of that welcoming, on the selfless love those natives had for the newcomers. And much like we saw with Jim despite the N word attachment, a strong real life example/structure on how things should be between life. Cooperative and filled with caring.
This day has always evoked a thought of thanks for myself. Thanks for my own abundance that so often can be overlooked if compared to many, to thankfulness for those natives who cared enough to share and teach.
And while such a narrative as I was taught misses the mark of what happened, the energy behind it is beautiful, and something that benefits those who would pause and reflect on what such actions produce. It doesn't matter if that vision really happened is the point I'm making. What matters is the energy behind the idea, the reason so many bind this idea to themselves.
It is bound to be thankful, a reminder that loving one another is something to be thankful for. And for myself, the only controversy involved is with those who would cancel it under some misguided notion it celebrates the conquest and genocide of the natives. For most of us it does no such thing, it in fact creates a reverence for those natives.
Having that out of the way now, I wish to move on to the focus of todays post, who is the beneficiary.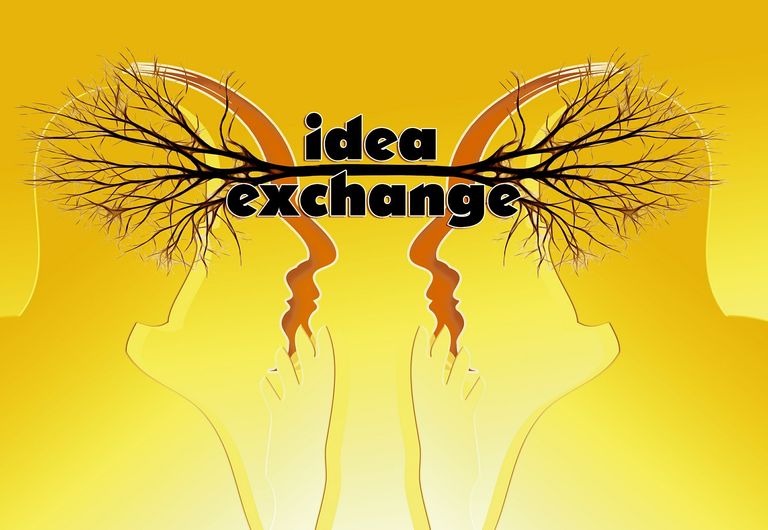 I discovered him quite early after joining Blurt. I can remember scrolling through the new feed in search of someone I could connect with. exasperated as I could almost feel my already thinning hair shed just a little more, I paused with uncertainty when I saw his beaming smile confronting me after such a harrowing few moments of search.
Checking the title, my heart paused just a bit more, as it indicated there might actually be some quality to go with that winning smile.
Opening the post, to say I was anything less that mesmerized would be an understatement. I found a man who put lots of time and care into his how to post. Taking many pictures, he described in his own words steps and processes.
Hungry for more, I went to his blog from there. My concern that the post was a fluke rapidly dissipating as I saw this was a consistent creation from him. I saw his joy in post after post, his care in crafting detail rich original posts demonstrating a pride in himself, a caring for how others could benefit from his actions within the community.
Much like one who pans for gold, I knew I had sifted the sediment and come away with some gold.
As I wanted to know more of who this man is I'm proud to call neighbor here, I discovered much more as a testament to his heart and character.
Living in Nigeria, a land filled with oppression and hardship, this man has refused to buckle under. Refused to allow despair and anger take residence in his house.
Working with the handicaps forced on him by others pretending to serve the country, he is indeed one who has made a tasty lemon-aid from the lemons given to him.
A farmer, an internet entrepreneur who has mastered blogging as a means of income and planting seeds for his future. He has manifested incredible fruit from what appears for so many as a barren landscape.
For myself, he is one of the real life examples of a system such as we have at Blurt being a blessing for others who worry about that next meal or how to pay for a necessity.
The support we can give to another so deserving as he within this system is one of the best riches this system allows. When we support him, it makes an immediate impact on the quality of his life, of his families life.
And speaking of family, not so long ago he posted some photos with his young daughter. I couldn't help but smile just a little bigger than normal when I saw she also had the same contagious smile as her daddy. A smile one can't fake, especially at that age of truthfulness.
https://blurt.blog/instablurt/@mattsanthonyit/like-father-like-daughter-life-is-full-of-memories
From such a smile one can see indeed his house is one filled with love.
I would suggest that in many ways (perhaps if only intuitively) this man is indeed a true alchemist. Working the land and those around him with that special ingredient, transmuting all who can appreciate his magic as he continues transmuting his own heart. Transmuting it to be free of dis-ease that pollutes the landscape called love.
I'm thankful for the day I was fortunate enough to see and know this man is one I see as worthy of being my brother, fortunate enough that everyday at Blurt is a day of thanksgiving where we can be thankful and manifest blessings to those whose heart is open to us without fear.
With all the forced narratives these days on fear and anger, I prescribe all to visit this mans blog and see the magic he creates. He is a shining example of bringing ones true self to Blurt. My life is enriched when I read his sharing, and I hope that if you were unaware of him before this post, you will see that he can enrich your life as well.