I've noticed over the last 24 hours that Blurt Blog has been down a lot. I get that things happen, but what is concerning to me is once again there is a lack of communication as to the why. In fact, I see nothing anywhere indicating there's even a problem.
I normally wouldn't write a post like this, but it bothers me that given the recent issues we had and the acknowledgment that Blurt needs better communication, that in a roughly 24 hour period of issues I can find no communication that anyone other than myself is aware it is happening.
Yesterday I didn't think to take screenshots, today I did spread three hours apart to show it obviously is not just myself.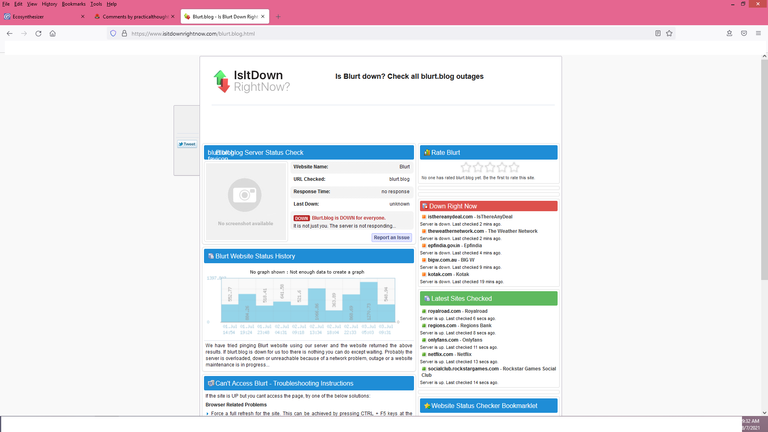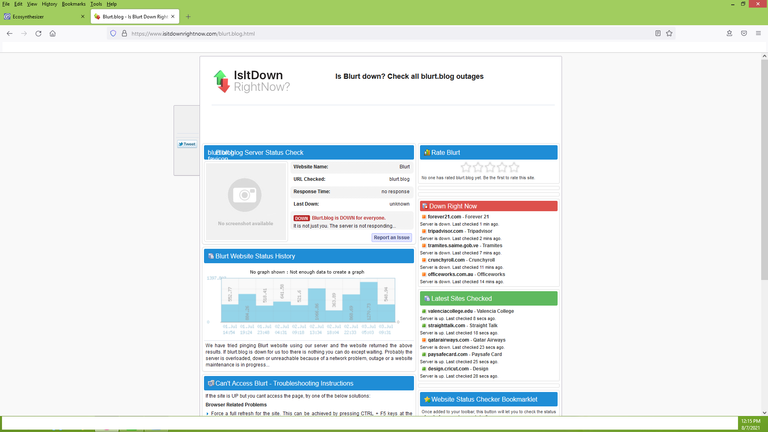 I went to the Gitlab which was the only place in the past I've been able to ever find out what's going on, and nothing there. I also peeked at the Twitter feed and nothing there.
https://gitlab.com/groups/blurt/-/issues
https://twitter.com/BlurtOfficial
I think it's prudent as mentioned by many in the past that we have a communication line as to issues when they pop up with the user base. I've had to explain several times to others on the fence about coming here why the front end I recommended suddenly is no longer a front end.
I understand that there is a limited number of folks coding, but it's been an ongoing issue now for 24+ hours and it seems that would have been plenty of time to spend 5 minutes or less going to an official channel to let us know what might be going on.
I hope that perhaps an examination of the process of notification can be made here and implemented. It gives Blurt a bad image as well as those of us who try to bring others here when things aren't working and no one seems to know why.
I would love to see many come here from the other chains, but the couple of times I've interacted with just such a reason there is always something wrong with front ends and overall it hasn't been conducive for my convincing others to coming and staying.